Is your £1 coin worth £200?
Finding an error coin is like winning the lottery for collectors. And after reading today's blog, you'll be adding another rare error to your Change Checker watch list!
As earlier this month, a pub worker discovered a £1 coin that was minted from just ONE metal – not two – which went on to sell for £205 on the secondary market!
You see, normal £1 coins have a gold coloured Nickel-Brass outer ring and a silver coloured Nickel plated interior, but this rarity was completely gold-coloured. Check it out in the image below…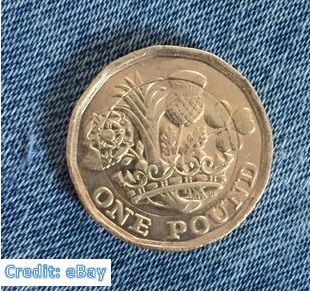 Understandably this lucky find was immediately added to eBay and the uniqueness of the coin meant there were 24 bids from five interested bidders, before it eventually sold on August 8 for the unbelievable price of £205!
Mad, right?
One explanation for the supposed 'error' could be that the coin missed the plating stage during production.
Whilst this is the first time we've heard of the 'error' being found on a £1 coin, similar stories have been reported on £2 coins before…
The Holy Grail of Bi-metallic Errors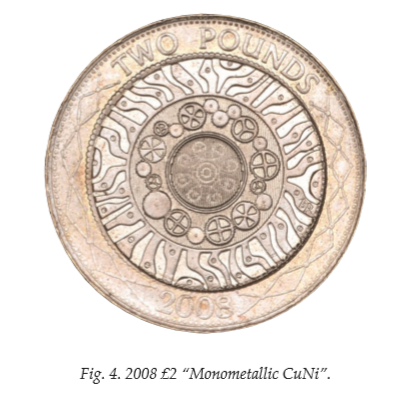 The image above shows what has been described as the Holy Grail of bimetallic 'errors' and is the result of the nickel-brass £2 blank not having the inner core section punched out before being struck.
This means that the £2 coin is made from one full piece of nickel-brass, just like the £1 error above – completely contrasting the very idea of a bimetallic coin.
A 2007 monometallic £2 was verified by The Royal Mint and in the email confirming the mis-strike it was mentioned that they had only seen 4-5 similar coins before.
This rare striking error is highly sought after and coins have achieved extraordinary prices in private sales and auctions.
So if you don't consider yourself a Change Checker, it might be time to rethink as these exceptional error coins could be lying unused at the bottom of your bag.
Have you ever discover an error coin? If so comment below as we'd love to hear all about your coin hunting experiences!
---
If you're interested in coin collecting, our Change Checker web app is completely free to use and allows users to:
– Find and identify the coins in their pocket
– Collect and track the coins they have
– Swap their spare coins with other Change Checkers
Sign up today at: www.changechecker.org/app