Demand Surges for King Charles III Coin Sets
It's an exciting time in the collecting world, with many 'firsts' to look forward to as we enter a new era of King Charles III coinage.
From the first ever King Charles III portrait featuring on our coins, to the UK's first ever Coronation 50p, there's already been some remarkable milestones celebrated on the coins you can find in your change.
These issues will undoubtedly become increasingly sought-after in years to come. But demand for King Charles III coins is already proving to be high!
In August, the Isle of Man released the FIRST King Charles III Decimal Coin Set – including all seven of their decimal coins, which lucky islanders will be able to find in their change.
Isle of Man Manx Wildlife Set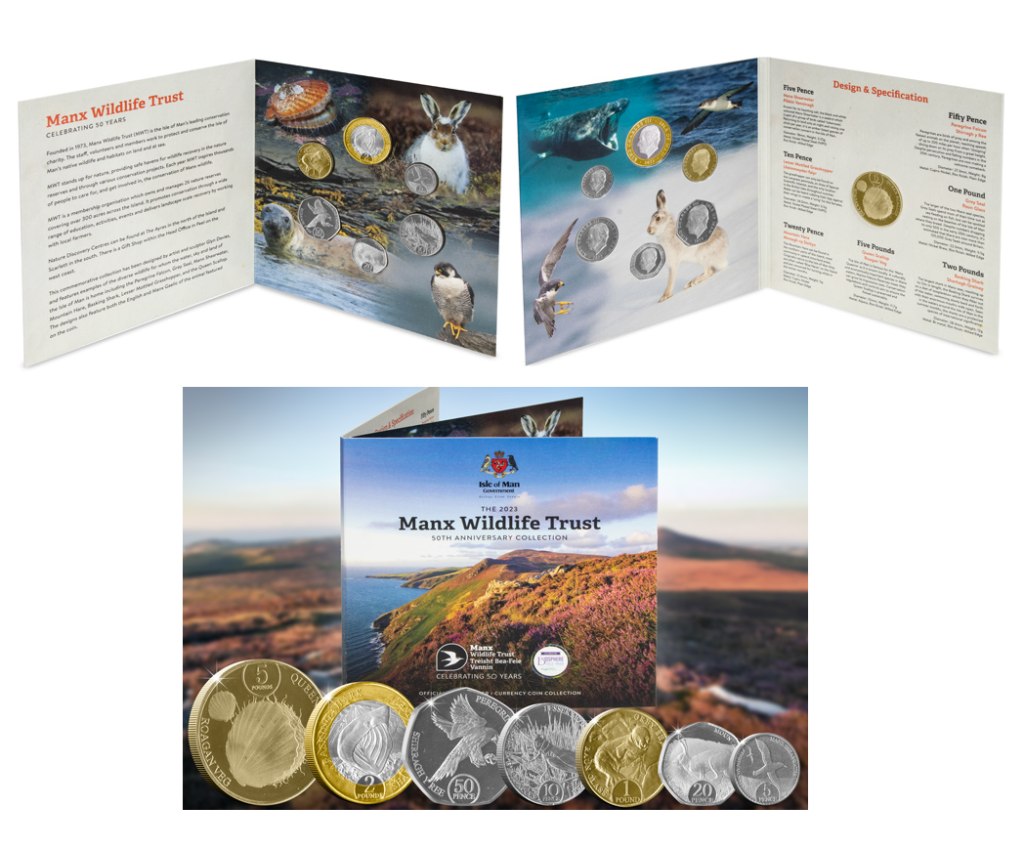 I knew these coins would be popular, but I was shocked at just how quickly we sold through our allocation… In fact, all our stocks had completely sold out in just a few days!
Popularity for the first full King Charles III coin set has certainly got us thinking about what could lie ahead for UK coins and just how high the demand might be when we start to see more King Charles coins released.
So far, the 2022 Memoriam 50p and 2023 Coronation 50p have found their way into our change and we released collector maps for both so that Change Checkers can track where across the country these coins are being found.
If you're lucky enough to have found the new Coronation 50p in your change, make sure you add it to our map here >>
In the meantime, I (like many other collectors) am eagerly awaiting the chance to find more King Charles III coins in my change and build up a new collection.
For almost 70 years, our definitive and commemorative coins have featured the Queen's portrait, but with a new era of King Charles III coinage upon us, the collecting race begins once again!
---
Own the Queen Elizabeth II LAST Definitive Coin Set
2022 marked the final year of Her Majesty's reign and, as such, these 2022 dated definitives coins were the last ever to be issued with the Queen's portrait on the obverse.
We have limited stocks available, so don't miss the chance to secure yours for just £35 (+p&p) here >>