There's been some exciting news for 10p coin hunters today, as The Royal Mint has announced that 2.1 million new 2019 dated A-Z of Great Britain 10p coins will be released into circulation from today.
Since the initial surprise release of 2.6 million quintessentially British themed 10p coins back in March 2018, the British public have been head over heels for these wonderful little coins and yet, despite another 2.6 million A-Z 10ps entering circulation last year, they still remain incredibly hard to come across in your everyday change.
In fact, a question I'm asked most days by Change Checkers is 'Where are all the A-Z 10ps?'
We've even held our own Change Checker live events to help collectors kick start their collection, as the coins are proving so hard to find.
Whilst there are 5.2 million A-Z 10p coins in circulation, we can assume that there are 200,000 coins per design, which actually makes each individual coin rarer than the UK's scarcest 50p, the Kew Gardens.
However, we have noticed more Change Checkers adding these coins to their collection, and based on this data we've been able to put together an A-Z 10p Scarcity Index to show you which coins are currently most sought-after.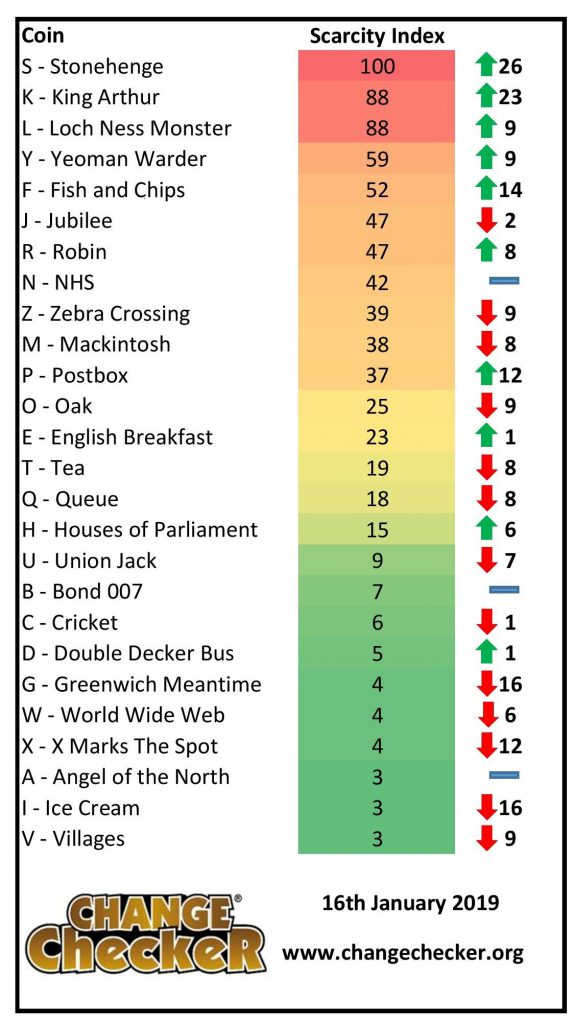 Now that The Royal Mint will be releasing a further 2.1 million coins in to circulation, chances are that more collectors are likely to come across these coins
I for one am certainly incredibly excited about the chance to find these coins in my change and build up the whole collection from A-Z and there will of course be collectors looking to complete a set of both year dates.
Have you found any of the 2018 A-Z 10p coins, and will you be looking out for the new 2019 coins? Let us know in the comments below!
---
Reserve your 2019 A-Z 10p set!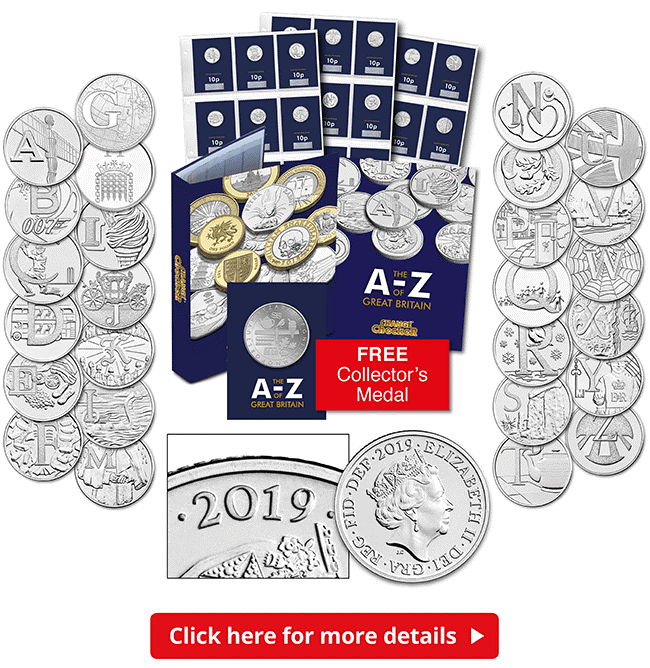 Complete your A-Z 10p set with the 2019 Complete Certified Uncirculated coins.
An elusive British book character has finally made his way out of the forest and onto a UK 50p coin, making his debut appearance especially for collectors!
After months of anticipation, The Royal Mint has now released the brand new Gruffalo® 50p in celebration of the 20th anniversary of Julia Donaldson's classic children's Tale.
The Gruffalo has sold over 13.5 million copies worldwide and is adored by children and families across the globe, who I'm sure will now be delighted to see this character (terrible tusks and all) immortalised on a UK 50p coin for the very first time.
The reverse design by Magic Light Pictures beautifully captures the mysterious and unusual beast, described in Donaldson's book as having 'two large, curved horns at the top of his head' and 'an enormous, poisonous wart on the end of his wet nose.'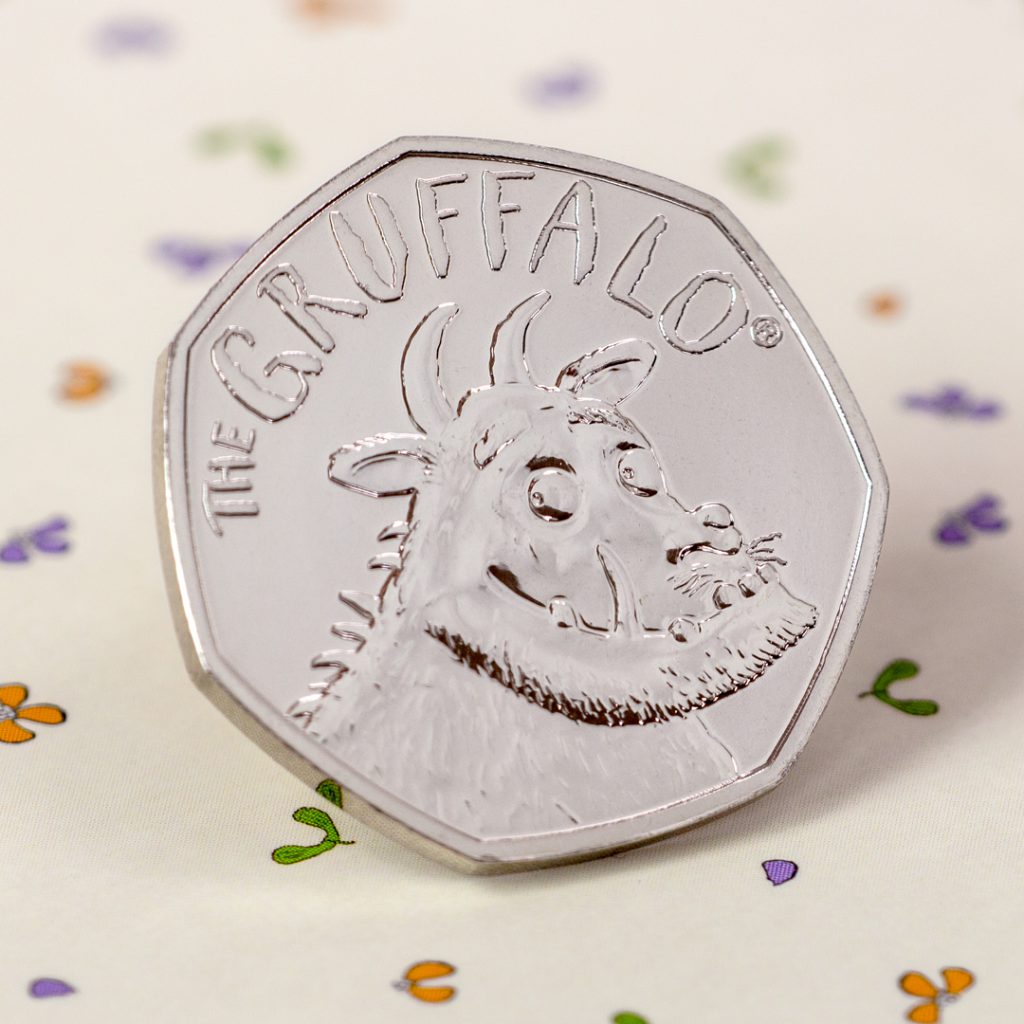 Since the release of the first Beatrix Potter 50p coins in 2016 – a collecting sensation, appealing to not just dedicated collectors, but the wider public and fans of the children's stories too – classic book and film characters have been a real favourite theme for 50p coins.
The release of The Snowman 50p last Christmas created a flurry of excitement as collectors and lovers of the story rushed to add this coin to their collection, and I wouldn't be surprised if the latest fictional character to take to our UK coinage becomes the next must-have coin.
The Gruffalo® 50p is available in Brilliant Uncirculated and Silver Proof quality, with the silver coin featuring colour printing to really bring the orange eyed monster to life. Just 25,000 colour printed silver coins are available and after the sell-out success of the silver Snowman 50p, collectors looking to secure this coin will want to act quick!
From publication of The Gruffalo in 1999 to the film adaptation, to the west-end theatre production and now to the 50p coin, the adoration for this endearing character amongst children and adults alike makes the 20th anniversary of the Gruffalo a wonderful occasion to celebrate.
---
Own the coin in superior Brilliant Uncirculated quality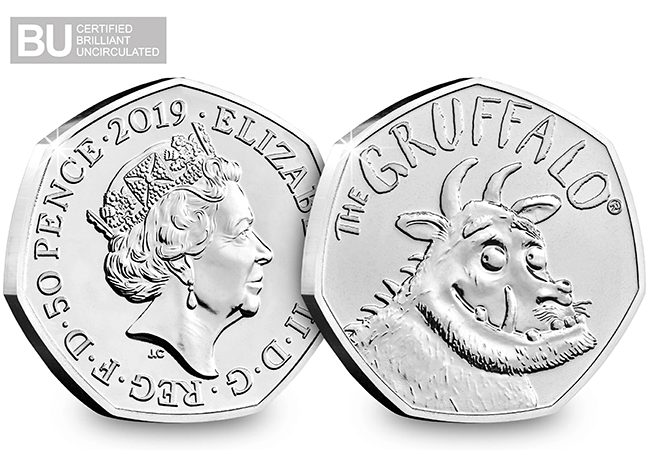 This is the first time the Gruffalo has featured on official UK coinage and serious collectors will want to guarantee themselves one for their collection.
A Stephen Hawking 50p has just been announced and this new coin for 2019 is set to be out of this world!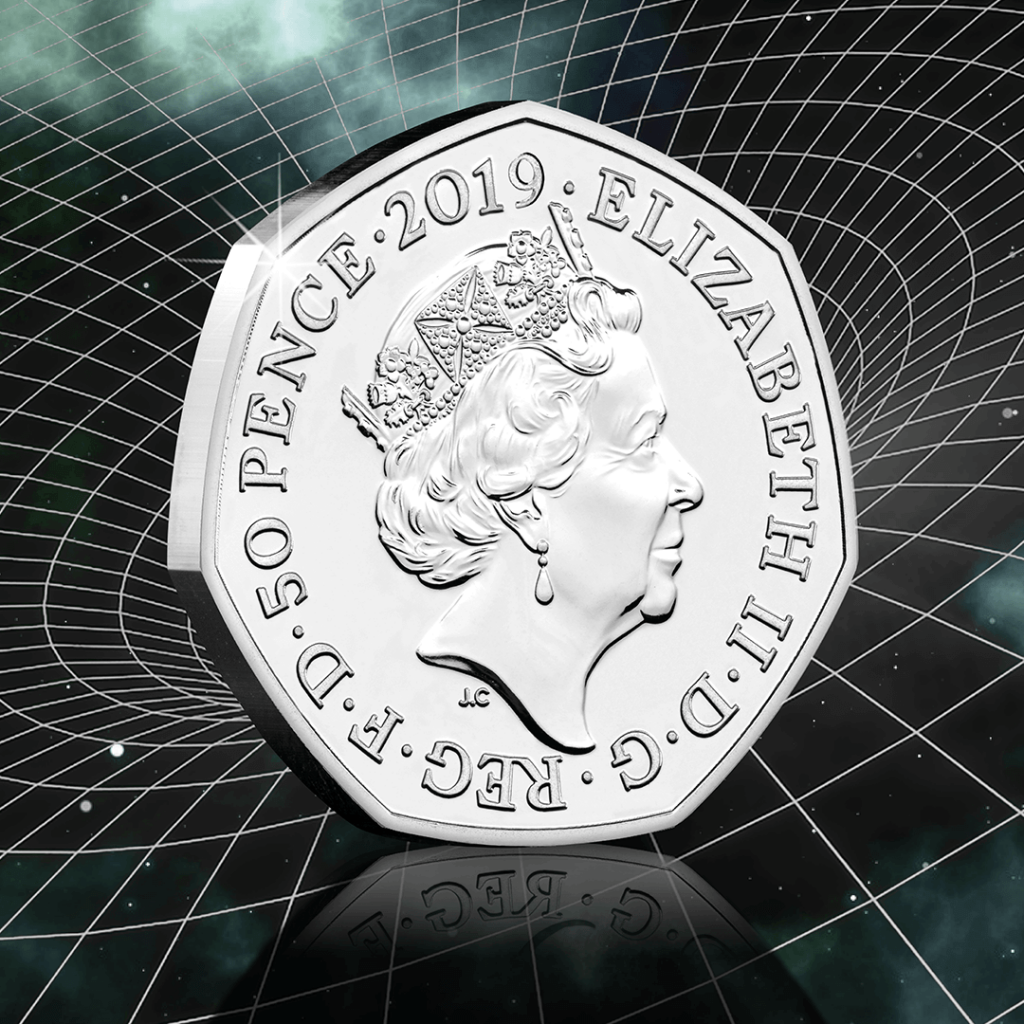 The latest Royal Proclamation has revealed that a brand new 50p coin will be issued by The Royal Mint this year, celebrating the life of one of the world's most acclaimed physicists and ambassadors for science – Stephen Hawking.
The 50p design will feature a stylized depiction of a black hole with the inscription "STEPHEN HAWKING" and the entropy equation.
As a great innovator in his field and one of the most famous British scientists of modern times, it seems a fitting tribute that a new coin should be issued featuring Stephen Hawking.
His breakthrough ideas on the workings of the universe can be seen as a significant contribution to humanity, making the complexities of physics relatable for the everyday person.
Interestingly, Stephen Hawking could become one of only three people in British history to be commemorated on a coin within a year of their death, alongside Winston Churchill and the Queen Mother.
Although all the details have not been released yet and the actual design is still top secret, it seems likely that the Stephen Hawking 50p coin will be hugely popular with the British public.
Stay up to date with all the latest Stephen Hawking news…
Fill in your details below to be kept up to date with all the latest news about the Stephen Hawking 50p coin and be the first to find out when it becomes available.
---
If you're interested in coin collecting, our Change Checker web app is completely free to use and allows users to:
– Find and identify the coins in their pocket
– Collect and track the coins they have
– Swap their spare coins with other Change Checkers
Sign up today at: www.changechecker.org/app