Posts Tagged '2020 snowman 50p'
It's a magical day indeed as this morning, The Snowman™ has made a return to the UK's favourite coin, the 50p!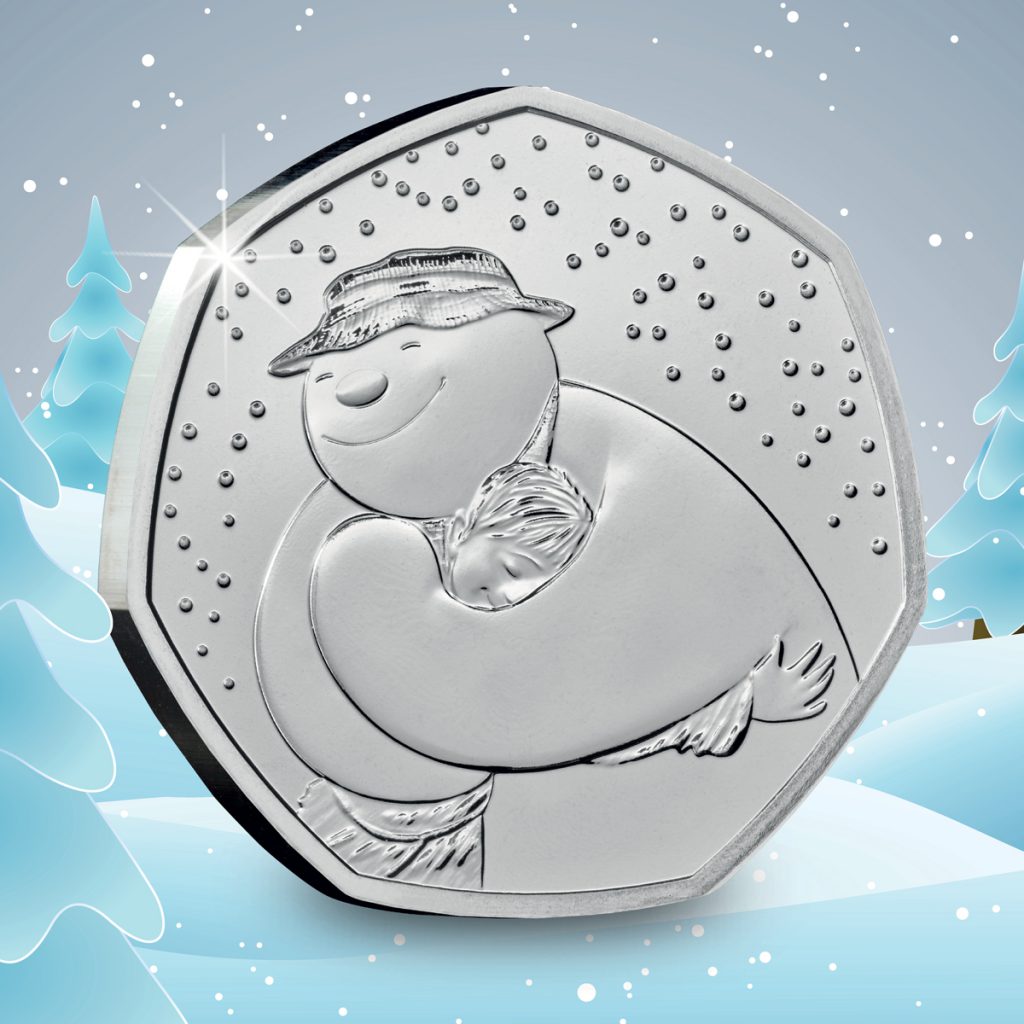 This brand new 50p has been issued to continue the celebrations of the 40th anniversary of the much-loved festive tale, The Snowman™!
In this latest release we see James and the Snowman embracing in a scene that is sure to warm your hearts this festive season!
Designed by Robin Shaw, this brand new 50p brings our favourite Christmas character to life exactly how we remember him from the famous tale.
With such a special issue, this coin is available in superior Brilliant Uncirculated quality from JUST £4.50 (+p&p)
But this isn't the first time we've seen The Snowman™ feature on a 50p! Previous Snowman 50p coins from The Royal Mint have proved incredibly popular with collectors and have even seen sell outs within just hours of release!
So, grab yourself a blanket and a mug of hot chocolate and cosy up, as we take a look at the history of The Snowman™ on coins…
2019 UK Snowman 50p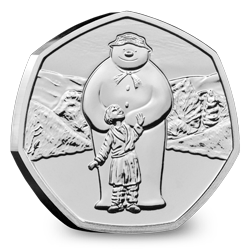 In 2019, The Snowman™ made his second UK 50p appearance, featuring alongside his friend James, set against the snowy mountains they famously fly over in the tale.
At the time of its release, it was the second Christmas 50p to be ever be released in the UK, with previous festive releases being dedicated to the £5 coin.
This coin is still available to order in Brilliant Uncirculated quality for JUST £4.50 but we have STRICTLY LIMITED STOCK remaining, so act fast.
2018 UK Snowman 50p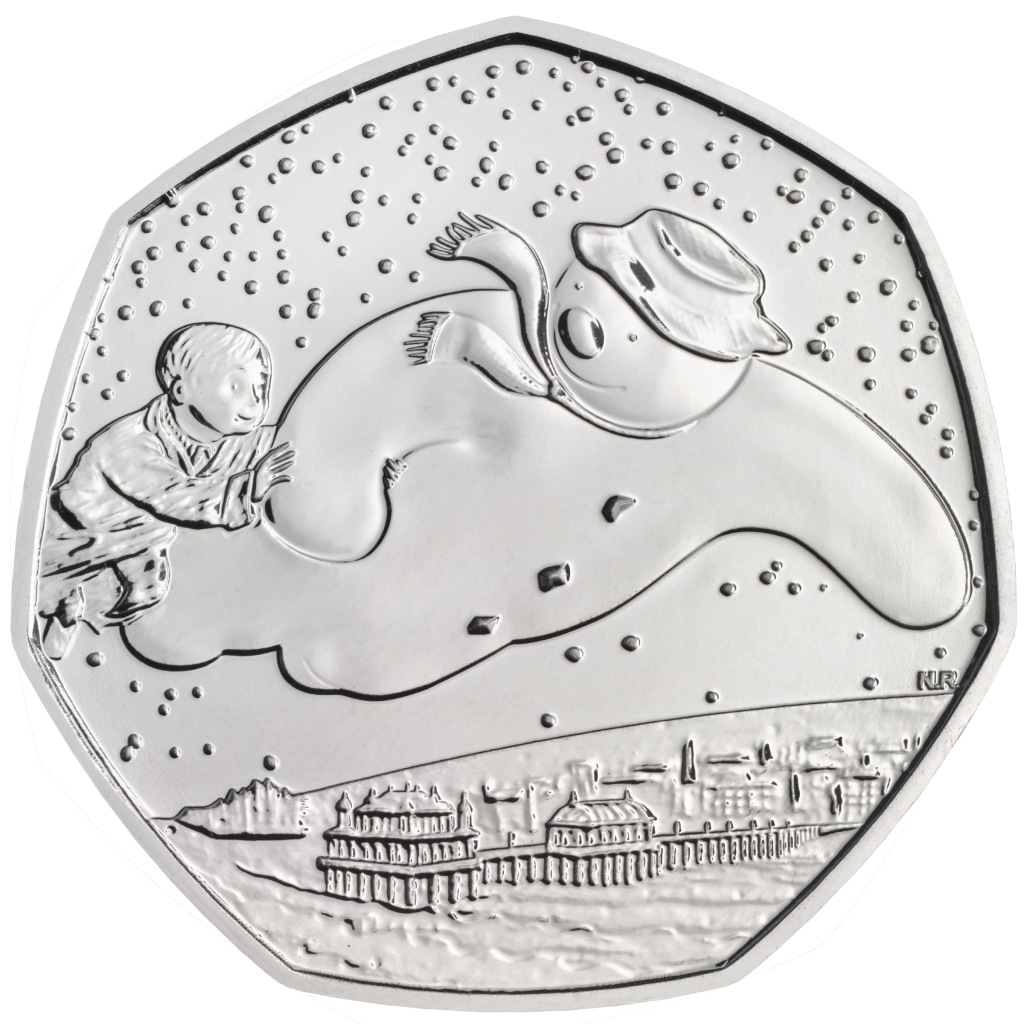 Celebrating the 40th anniversary of the Christmas classic, Natasha Ratcliffe's design features The Snowman and James 'walking in the air'…
Issued as the very first UK Christmas 50p and very first UK Snowman issue, this coin was destined to be popular amongst collectors!
In fact, it was so popular that the Silver Proof version completely SOLD OUT on the first day of issue!
Whilst the 2018 release marked the first time that The Snowman™ has appeared on a UK coin, it's actually not the first time that this frosty friend has appeared on a 50p…
Isle of Man Snowman 50ps
Over the years, The Snowman has featured on a number of different 50ps from The Isle of Man, some of which are incredibly sought after.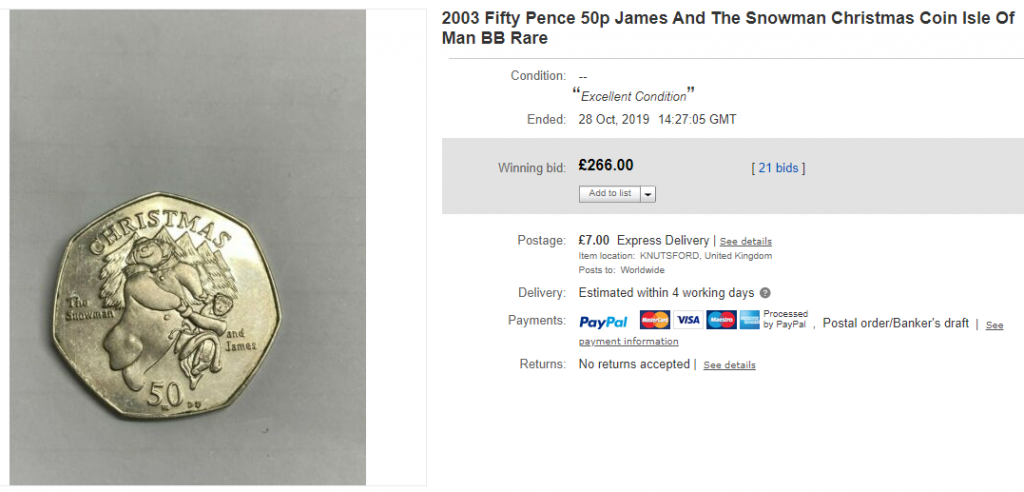 One such coin from 2003 featuring James and The Snowman™ recently sold for over £250 on the secondary market – not a bad return on a 50p coin!
Isle of Man coinage is particularly sought-after by collectors as mintages are significantly lower than in the UK, due to a population of around 85,000.
As these coins are very similar in appearance and specification to UK coins, they can sometimes find their way over here when people return from holidaying on the island.
Have you found an Isle of Man Snowman 50p on your travels or perhaps one has mistakenly made its way into your change! Let us know in the comments below!
---
It seems as though this frosty friend is a festive favourite amongst collectors but we want to know which Snowman 50p is your favourite!
Let us know in the comments below!
---
Gift The Snowman™ 50p this Christmas for JUST £4.50 (+p&p)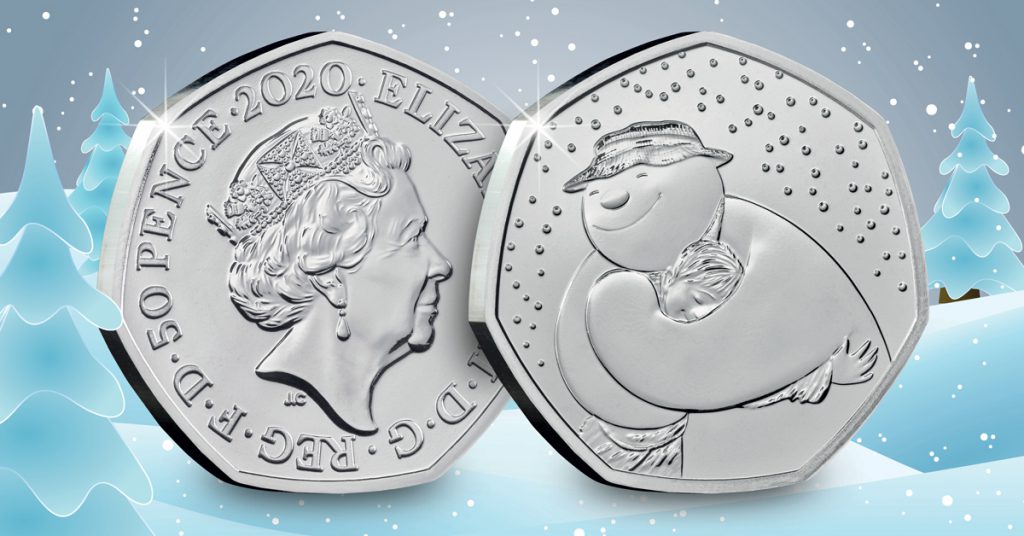 This coin really is the perfect festive treat for a loved one or even as a gift to yourself.
To secure the 2020 UK The Snowman™ 50p for just £4.50 (+p&p), click here >>