Posts Tagged 'Beatrix Potter 50p'
An elusive British book character has finally made his way out of the forest and onto a UK 50p coin, making his debut appearance especially for collectors!
After months of anticipation, The Royal Mint has now released the brand new Gruffalo® 50p in celebration of the 20th anniversary of Julia Donaldson's classic children's Tale.
The Gruffalo has sold over 13.5 million copies worldwide and is adored by children and families across the globe, who I'm sure will now be delighted to see this character (terrible tusks and all) immortalised on a UK 50p coin for the very first time.
The reverse design by Magic Light Pictures beautifully captures the mysterious and unusual beast, described in Donaldson's book as having 'two large, curved horns at the top of his head' and 'an enormous, poisonous wart on the end of his wet nose.'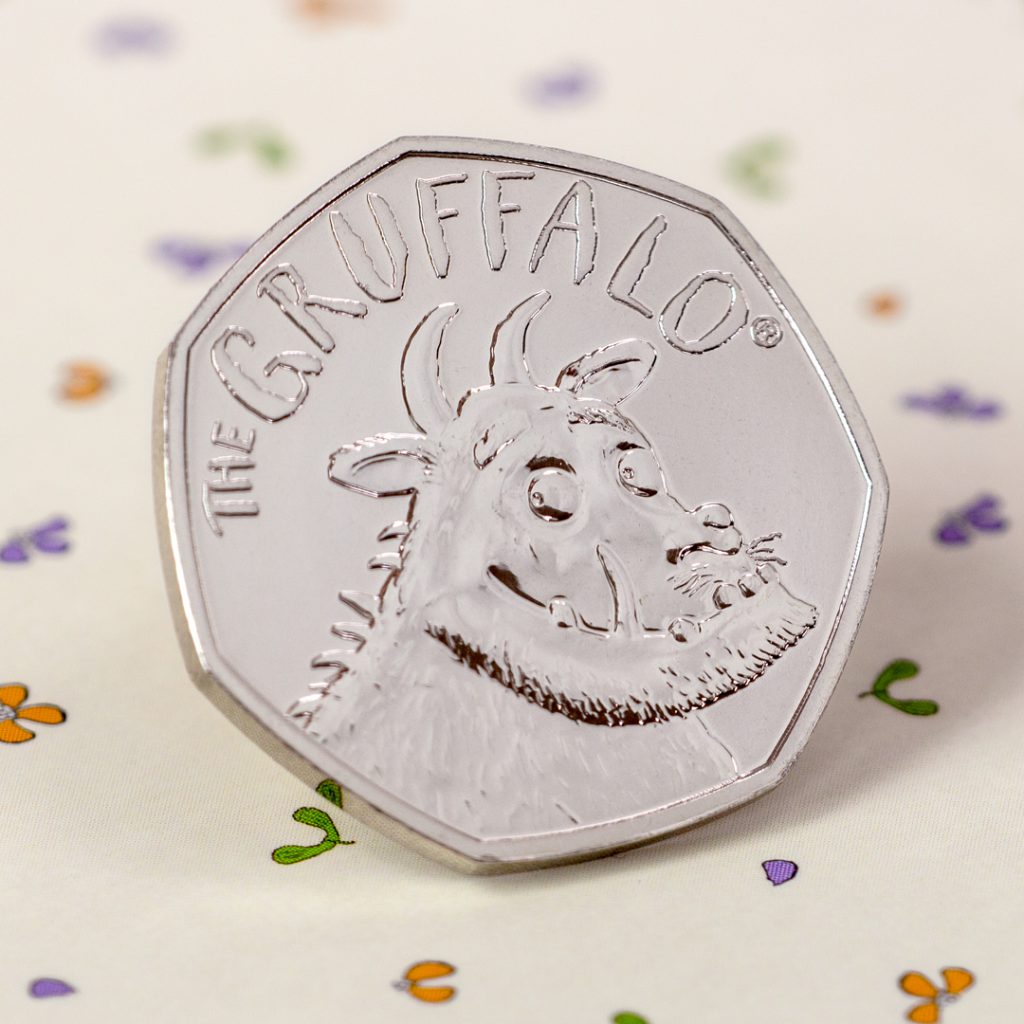 Since the release of the first Beatrix Potter 50p coins in 2016 – a collecting sensation, appealing to not just dedicated collectors, but the wider public and fans of the children's stories too – classic book and film characters have been a real favourite theme for 50p coins.
The release of The Snowman 50p last Christmas created a flurry of excitement as collectors and lovers of the story rushed to add this coin to their collection, and I wouldn't be surprised if the latest fictional character to take to our UK coinage becomes the next must-have coin.
The Gruffalo® 50p is available in Brilliant Uncirculated and Silver Proof quality, with the silver coin featuring colour printing to really bring the orange eyed monster to life. Just 25,000 colour printed silver coins are available and after the sell-out success of the silver Snowman 50p, collectors looking to secure this coin will want to act quick!
From publication of The Gruffalo in 1999 to the film adaptation, to the west-end theatre production and now to the 50p coin, the adoration for this endearing character amongst children and adults alike makes the 20th anniversary of the Gruffalo a wonderful occasion to celebrate.
---
Own the coin in superior Brilliant Uncirculated quality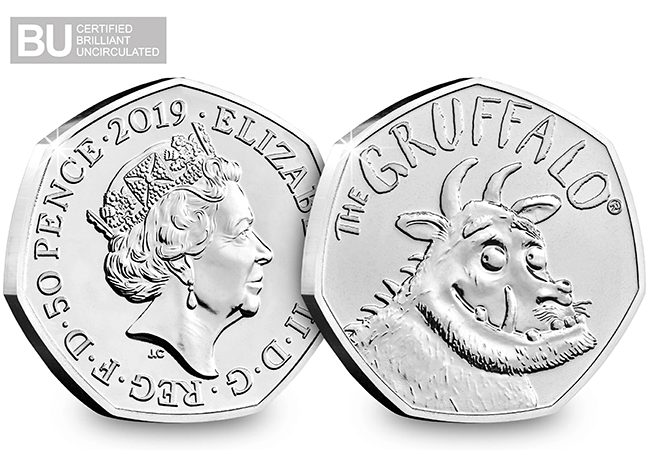 This is the first time the Gruffalo has featured on official UK coinage and serious collectors will want to guarantee themselves one for their collection.
To celebrate the 50th anniversary of the 50p coin, we've been asking Change Checkers to vote for their favourite UK 50p coin EVER!
With over 70 different designs issued by The Royal Mint since 1969, choosing an overall favourite is no easy task and so we decided to first split the coins into four categories – Modern, Olympic, Beatrix Potter and Pre 1997.
Change Checkers have been voting for their favourite coin from each category and the shortlisted results are now in, ready for the overall winning design to be chosen. Vote now in our poll at the bottom of this blog.
Top Modern 50p – 2017 Sir Isaac Newton
Top Olympic 50p – Football
Top Beatrix Potter 50p – 2016 Beatrix Potter
Top Pre 1997 – D-Day Landings
2017 Sir Isaac Newton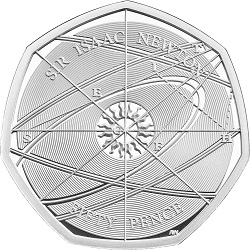 Sir Isaac Newton is widely recognised as one of the most influential scientists of all time and a key figure in the scientific revolution. He changed our understanding of mathematics and physics, redefined the way we see the world and shaped the security of our currency in his role as Master of the Mint.
Designed by Aaron West, this 50p coin has been issued to commemorate the achievements of Sir Isaac Newton and remembers the legacy he left.
Click here to find out more about the coin >>
Olympic Football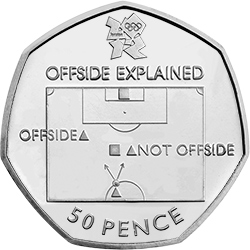 The football 50p was possibly the most publicised of all the Olympic 50p designs, as it features the hotly debated offside rule in the form of a simple diagram.
Designer Neil Wolfson, a sports journalist by trade, chose an image which he felt would encapsulate the sport whilst also provoke discussion.
Click here to find out more about the coin >>
2016 Beatrix Potter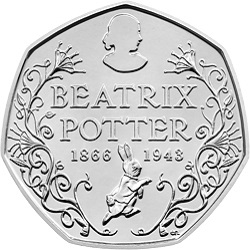 To celebrate the 150th anniversary of the birth of Beatrix Potter, the Royal Mint released this 50p to celebrate Beatrix herself.
Designed by Emma Noble, the coin includes elements that celebrate Beatrix as the artist behind some of the best-loved characters in children's literature along with the nostalgic font used for the inscription.
Click here to find out more about the coin >>
Pre 1997 D-Day Landings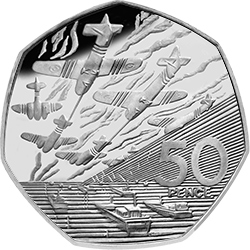 On 6th June 1944, a date known ever since as D-Day, a mighty alliance of British, American and Commonwealth armed forces crossed over from England to Normandy and began an assault on occupying German troops.
To commemorate the 50th anniversary of these D-Day landings in 1994, The Royal Mint released this 50p designed by sculptor John Mills depicts an armada of ships and planes heading in one direction.
Click here to find out more about the coin >>
Now that the top four coins have been shortlisted, it's time to find out which 50p is the overall favourite amongst Change Checkers.
Vote in our poll below to pick the best 50p coin ever issued and we'll announce the winning design later this week.
---
If you're interested in coin collecting, our Change Checker web app is completely free to use and allows users to:
– Find and identify the coins in their pocket
– Collect and track the coins they have
– Swap their spare coins with other Change Checkers
Sign up today at: www.changechecker.org/app

At Change Checker HQ we are bursting with excitement, as we can now announce that our Jeremy Fisher 50p Coin Swap is officially open!
Following the buzz of the Beatrix Potter coins, we've made collecting the series a little easier by offering you the chance to add this fantastic Beatrix Potter coin to your collection with a fair and simple 50p for 50p swap!
The 2017 Jeremy Fisher 50p is the latest coin in the Beatrix Potter series to be released into circulation and, as you know, all too often the newest coins can often be the trickiest to get hold of…
But don't despair, because we have managed to get our hands on 10,000 Jeremy Fisher 50p's and we're going to swap them ALL with Change Checkers.
As one of the most highly anticipated coin releases we've had, this swap is set to be one of busiest ever! So if you want to secure this coin, you'll have to act fast!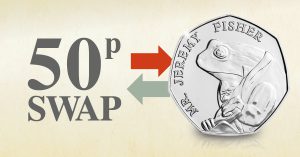 Here's how the swapping process works:
1) Choose THREE commemorative 50p coins that you would like to swap – these must be of a reasonable quality that you'd be happy to have in your collection
2) Complete our quick online form – we will email you a copy of this form to print out and send with your coins
3) Send us your completed form and 50p coin(s) (max. 3) in the post (remember to get proof of posting)
4) You'll receive your 2017 Jeremy Fisher 50p(s) within 10 working days of posting your coins to us
It's as easy as that!
Remember, only commemorative 50p coins can be swapped – the shield 50p and Britannia 50p cannot be accepted. Please also remember to obtain proof of postage from the Post Office – this will help us with any customer service queries should they arise.
Ready to swap?
For full terms and conditions and FAQ's click here >>
---
If you're interested in coin collecting, our Change Checker web app is completely free to use and allows users to:
– Find and identify the coins in their pocket
– Collect and track the coins they have
– Swap their spare coins with other Change Checkers

Sign up today at: www.changechecker.org/app