Posts Tagged 'Beatrix Potter'
The BRAND NEW 2019 Peter Rabbit 50p has now been officially released!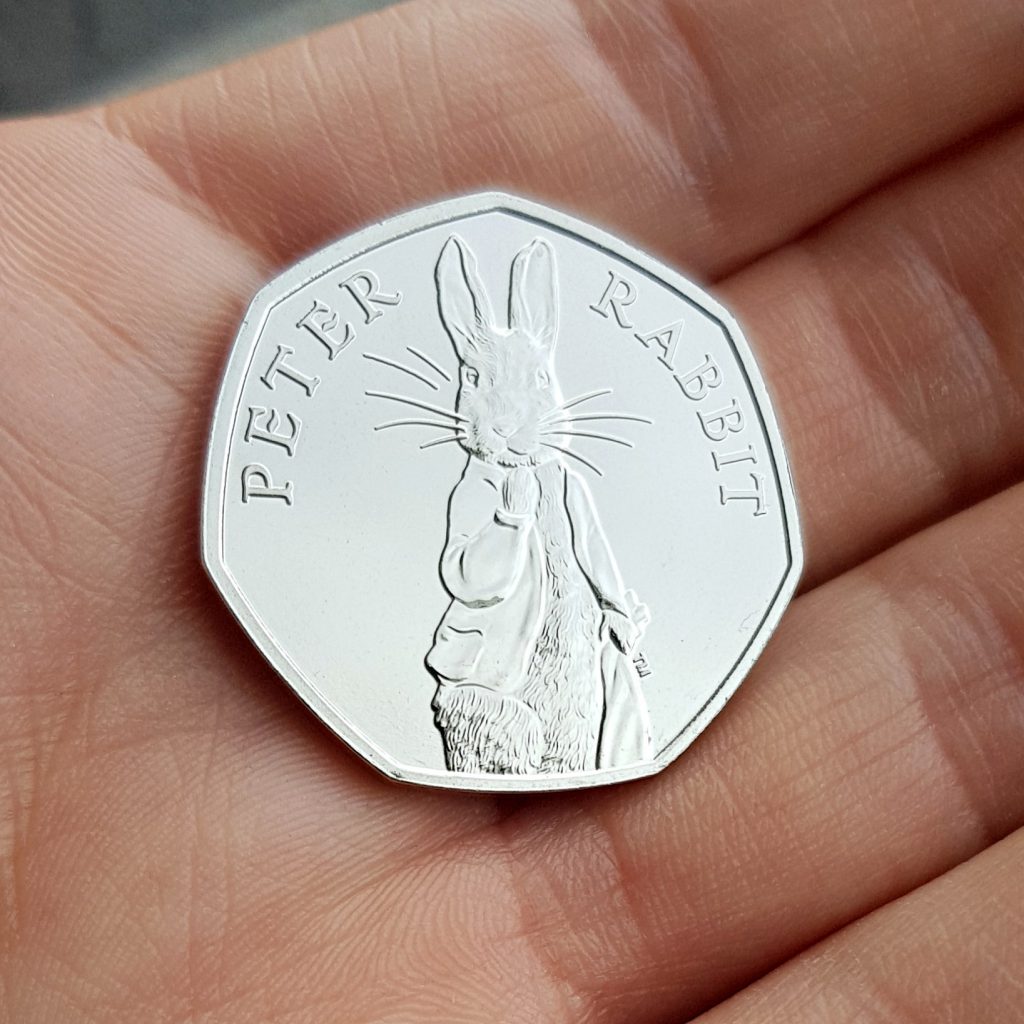 In 2016 this mischievous little bunny re-inspired the nation to start checking their change.
And that's because Beatrix Potter's enchanting tales of countryside characters were brought to life on UK coinage with The Royal Mint's introduction of the Beatrix Potter 50p series.
Likened to the 2012 Olympic 50p collecting sensation that gripped the nation, the release of these 50ps, including the very first UK Peter Rabbit coin, started a collecting frenzy across the UK.
And now this loveable little character has once again found his way out of Mr McGregor's garden and onto a brand new UK 50p coin, for the fourth year running.
First issued to celebrate 150 years since the birth of the renowned Children's author, Beatrix Potter, these 50p coins have been unprecedented in their popularity.
Thirteen coins have been issued since 2016, each featuring one of Potter's delightful characters, from Flopsy Bunny to Mrs Tiggy-Winkle and even a special coin which includes elements celebrating Beatrix as the artist behind some of the best-loved characters in children's literature.
The tale now continues with the 2019 Peter Rabbit 50p coin, featuring an original illustration of Peter Rabbit by Beatrix Potter herself, carefully engraved by Royal Mint coin designer, Emma Noble.
The illustration has been taken from the book, 'The Tales of Benjamin Bunny' and shows Peter Rabbit wearing his blue jacket, which he daringly retrieved from Mr McGregor's garden after losing it in 'The Tales of Peter Rabbit'.
He can be seen clutching a handkerchief which was used to gather onions from the garden to take back for his aunt.
The coin won't be entering circulation, but is available to purchase in Brilliant Uncirculated quality here >>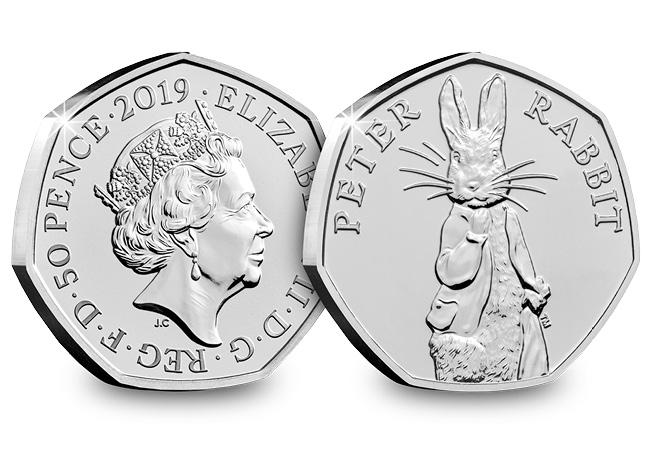 There is no doubt that this Peter Rabbit 50p coin will be as popular as the previous years, and I'm sure collectors won't want to let this bouncy bunny slip through their fingers.
---
Own the BRAND NEW 2019 Peter Rabbit 50p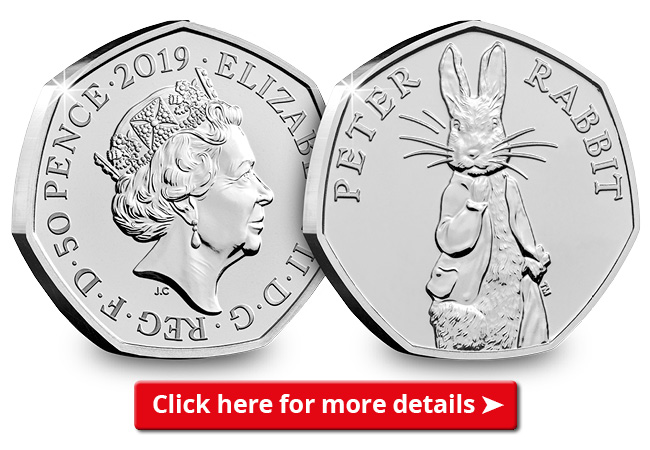 This is your chance to be ahead of the crowd and secure your 2019 Peter Rabbit 50p in superior Brilliant Uncirculated condition.
Secure the Brilliant Uncirculated issue today for just £3.99 (+p&p) >>
---
Sign up for more Beatrix Potter news!
The Royal Mint has not confirmed if more Beatrix Potter coins will be issued this year, but if you'd like to be the first to know about any updates or future Beatrix Potter coins, you can sign up to receive updates using the form below:
The form cannot be displayed.
World Book Day is recognised across the globe as an opportunity to celebrate great books and authors. But more excitingly for Change Checkers, it's an opportunity to take a look at which of these great books and authors have been commemorated on UK coins!
In recent years, we've seen some classic British books and authors celebrated on UK coinage, from Jane Austen to Julia Donaldson's much-loved Gruffalo. Take a look below to find out what these coins are and where their designs came from.
Beatrix Potter 50p series – Beatrix Potter's The Tale of Peter Rabbit has sold some 150 million copies since its release in 1903. The much-loved children's character was initially featured on a 50p coin in 2016.
First issued as a series of five coins featuring Peter Rabbit and his friends the 50ps designs by Emma Noble, were taken straight from the illustrations of the original books. These 50p coins started an unprecedented collecting phenomenon and have been so hugely popular the series has been continued throughout 2017 and 2018 with the release of a further eight 50p coins. The question is, will we see more of these coins in 2019?
Shakespeare £2 set – In the 400 years since his death, William Shakespeare has become widely regarded as the greatest writer in British history and the world best dramatist. In 2016 The Royal Mint struck three official £2 coins in honour of the playwright – a first for the UK. Each coin celebrates an aspects of Shakespeare's famous work, tragedies, comedies and histories, all designed by John Bergdahl.
Jane Austen £2 – It might come as a surprise to some collectors that it was only after Austen's death in 1817 that her works were sent out to print. In 2017 The Royal Mint issued a £2 coin to commemorate 200 years since her death; the reverse design, by Dominique Evans, features a portrait of Austen herself and was approved by leading Jane Austen Academic, Professor John Mullan.
Frankenstein £2 – Mary Shelley's novel 'Frankenstein' is widely regarded as the first science-fiction novel. To celebrate 200 years since publication, The Royal Mint issued the Frankenstein £2 coin in 2018. The design, by Royal Mint designer Thomas T. Docherty, portrays ECG monitor style wording of 'Frankenstein'. The coin also features the edge lettering 'A SPARK OF BEING' which is a quote taken from the novel.
Paddington Bear 50p pair – Struck to celebrate the 60th Anniversary of the classic book, two Paddington Bear 50p coins were issued in 2018. The design on each coin is derived from the modern film adaptation of the book and shows the much-loved bear at Paddington Station and at Buckingham Palace. Collectors and Paddington fans alike have been thrilled with the detail on the coins, designed by David Knapton, from Paddington's famous duffle coat to the label around his neck that reads 'Please look after this Bear, thank you.'
The Snowman 50p – To celebrate 40 years of Raymond Briggs' classic tale, The Royal Mint issued this particularly special, festive commemorative Snowman 50p in November of 2018 that would not enter general circulation. Briggs' characters are brought to life by designer Natasha Ratcliffe as the boy and the snowman soar through the night sky together. The design was approved by Robin Shaw, assistant director of The Snowman and The Snowdog animation, to ensure the detail was perfect.
The Nutcracker £5 – The Nutcracker story is renowned, and just like coins, it has a long history with Christmas. This £5 coin was issued by The Royal Mint to celebrate Christmas 2018; the reverse design by Harry Brockway shows an enchanted Christmas Nutcracker scene. £5 coins are reserved for the most important Royal and Historical anniversaries, which shows the significance of this Nutcracker £5.
The Gruffalo 50p – Julia Donaldson's The Gruffalo was first published in 1999 and to celebrate 20 years of the world's best-loved monster, The Royal Mint issued a commemorative 50p, featuring The Gruffalo, which will not be entering general circulation. The reverse image was designed by Magic Light Pictures themselves and features The Gruffalo as seen in the modern film adaptation. The Gruffalo 50p has seen remarkable popularity since its release last month and is proving a firm favourite with collectors.
It's hard to believe we've had all these coin releases celebrating British authors and stories in just the last few years.
What's more, in 2019 we'll also see the release of a further two coins celebrating famous British authors – a £2 coin to mark 350 years since the famous diarist, Samuel Pepys', last Diary Entry and a brand new 50p coin to celebrate the prolific writer, Sir Arthur Conan Doyle's, famous detective stories featuring the fictional Sherlock Holmes. Although the designs for these coins have already been released they are not yet available to buy or find in your change – keep your eyes out for their releases later this year!
What authors and books would you like to see on UK coins in future? Let us know below and comment on what your favourite author, story and coin is!
---

You can now secure some of Britain's Best Loved Coins featuring your favourite authors and book characters in Brilliant Uncirculated condition.
To celebrate the 50th anniversary of the 50p coin, we've been asking Change Checkers to vote for their favourite UK 50p coin EVER!
With over 70 different designs issued by The Royal Mint since 1969, choosing an overall favourite is no easy task and so we decided to first split the coins into four categories – Modern, Olympic, Beatrix Potter and Pre 1997.
Change Checkers have been voting for their favourite coin from each category and the shortlisted results are now in, ready for the overall winning design to be chosen. Vote now in our poll at the bottom of this blog.
Top Modern 50p – 2017 Sir Isaac Newton
Top Olympic 50p – Football
Top Beatrix Potter 50p – 2016 Beatrix Potter
Top Pre 1997 – D-Day Landings
2017 Sir Isaac Newton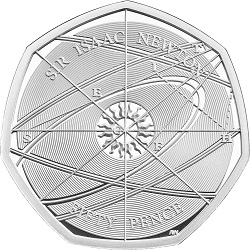 Sir Isaac Newton is widely recognised as one of the most influential scientists of all time and a key figure in the scientific revolution. He changed our understanding of mathematics and physics, redefined the way we see the world and shaped the security of our currency in his role as Master of the Mint.
Designed by Aaron West, this 50p coin has been issued to commemorate the achievements of Sir Isaac Newton and remembers the legacy he left.
Click here to find out more about the coin >>
Olympic Football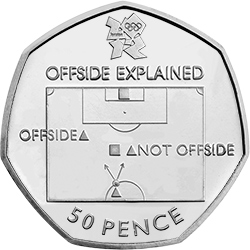 The football 50p was possibly the most publicised of all the Olympic 50p designs, as it features the hotly debated offside rule in the form of a simple diagram.
Designer Neil Wolfson, a sports journalist by trade, chose an image which he felt would encapsulate the sport whilst also provoke discussion.
Click here to find out more about the coin >>
2016 Beatrix Potter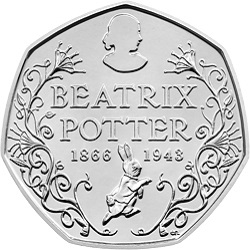 To celebrate the 150th anniversary of the birth of Beatrix Potter, the Royal Mint released this 50p to celebrate Beatrix herself.
Designed by Emma Noble, the coin includes elements that celebrate Beatrix as the artist behind some of the best-loved characters in children's literature along with the nostalgic font used for the inscription.
Click here to find out more about the coin >>
Pre 1997 D-Day Landings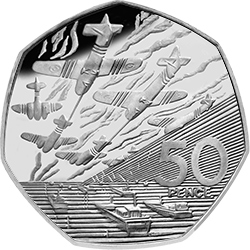 On 6th June 1944, a date known ever since as D-Day, a mighty alliance of British, American and Commonwealth armed forces crossed over from England to Normandy and began an assault on occupying German troops.
To commemorate the 50th anniversary of these D-Day landings in 1994, The Royal Mint released this 50p designed by sculptor John Mills depicts an armada of ships and planes heading in one direction.
Click here to find out more about the coin >>
Now that the top four coins have been shortlisted, it's time to find out which 50p is the overall favourite amongst Change Checkers.
Vote in our poll below to pick the best 50p coin ever issued and we'll announce the winning design later this week.
---
If you're interested in coin collecting, our Change Checker web app is completely free to use and allows users to:
– Find and identify the coins in their pocket
– Collect and track the coins they have
– Swap their spare coins with other Change Checkers
Sign up today at: www.changechecker.org/app