Posts Tagged 'George III'
The Royal Proclamation published on 12th July 2019 has officially revealed three new coins which will be released next year...
Last week we shared the news about the 2020 Team GB 50p coin, which is sure to be a firm favourite amongst collectors, especially following the resounding popularity of the 2012 Olympic 50ps.
The new Team GB 50p will be issued by The Royal Mint next year to support Great Britain in the Tokyo Olympic Games.
However, we also have another two coins to look forward to, including a Mayflower £2 coin and a George III £5 coin.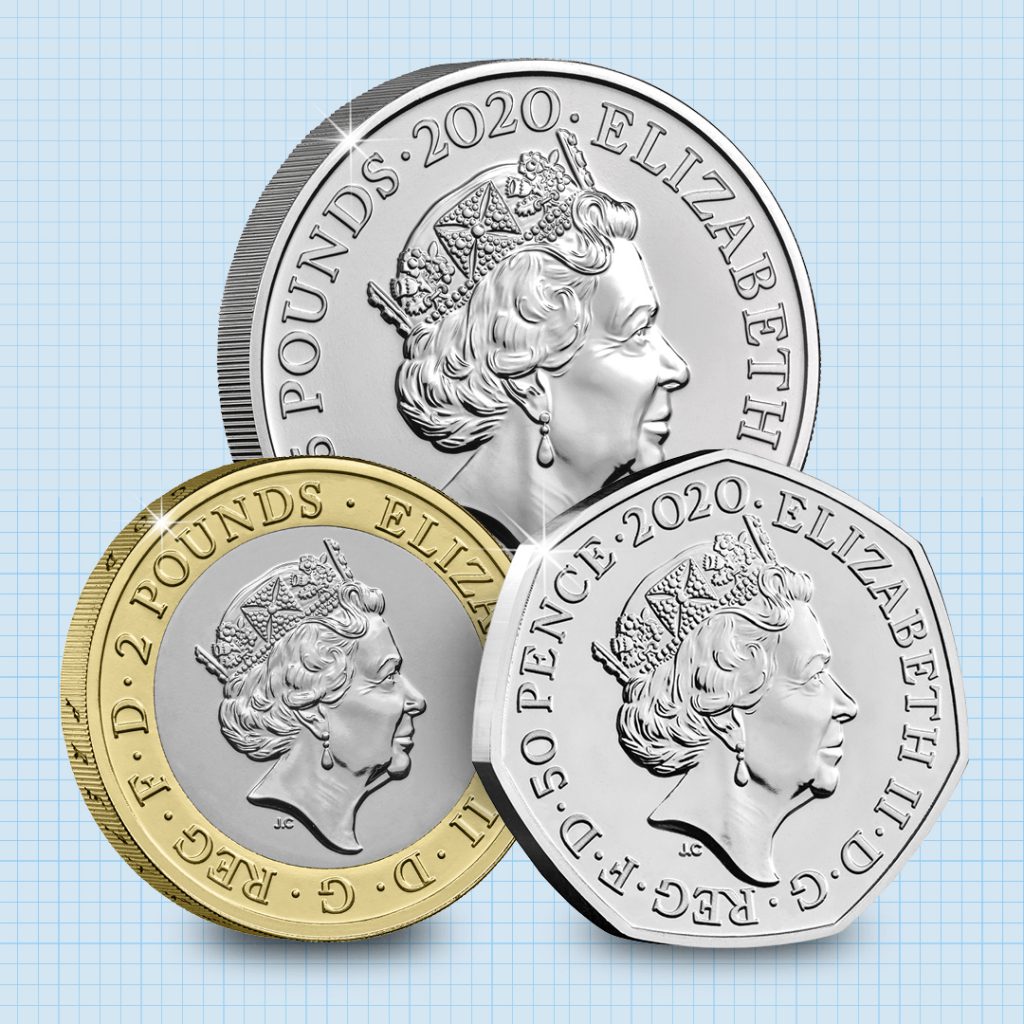 2020 Mayflower £2
2020 marks the 400th anniversary of The Mayflower's voyage from Plymouth, England to the 'New World' in 1620.
102 Pilgrims and around 30 crew aboard the ship spent two months at sea, battling against the North Atlantic wind on their journey to America.
Upon arrival, the Mayflower Compact was signed, allowing the English Puritan settlers to establish the first permanent New England colony.
To celebrate this important anniversary, The Royal Mint will be issuing a Mayflower £2 coin in 2020.
Mayflower Trial £2
Did you know that back in 1994 The Royal Mint created the first trial bi-metallic £2 coins and these actually featured the Mayflower ship on the design?
There were just over 4,500 packs issued which makes it an incredibly rare example of a bi-metallic £2 coin. More than 100 times rarer than the UK's rarest £2 coin in circulation, the Northern Ireland Commonwealth Games.
Because of this, it can sell on the secondary market for well into three figures.

It will certainly be very interesting to see how the design of the 2020 coin compares to this 1994 trial piece.
2020 George III £5
Next year marks the 200th anniversary since the death of George III, King of Great Britain and Ireland.
He ruled the two countries separately until their union in 1801, after which his reign continued until his death in 1820.
George's life and reign were longer than any British monarch before him, although his last 10 years were fraught with mental illness, resulting in his eldest son George IV ruling as Prince Regent.
To celebrate the life of George III, The Royal Mint will be issuing a new £5 coin in 2020.
Stay up to date with all the latest 2020 coin news…
At the moment the designs are still top secret, but we can't wait to see what the 2020 coins will look like!
Fill in your details below to be kept up to date with all the latest news about the 2020 coins.
---
If you're interested in coin collecting, our Change Checker web app is completely free to use and allows users to:
– Find and identify the coins in their pocket
– Collect and track the coins they have
– Swap their spare coins with other Change Checkers
Sign up today at: www.changechecker.org/app