Posts Tagged 'numismatic history'
Coin collecting is a hobby that spans across generations, but did you know it also spans across centuries?
In this blog, we talk you through the different phases of coin collecting!

The Hobby of Kings
Historically, only very wealthy people or royals could afford to collect coins rather than use them as a daily necessity.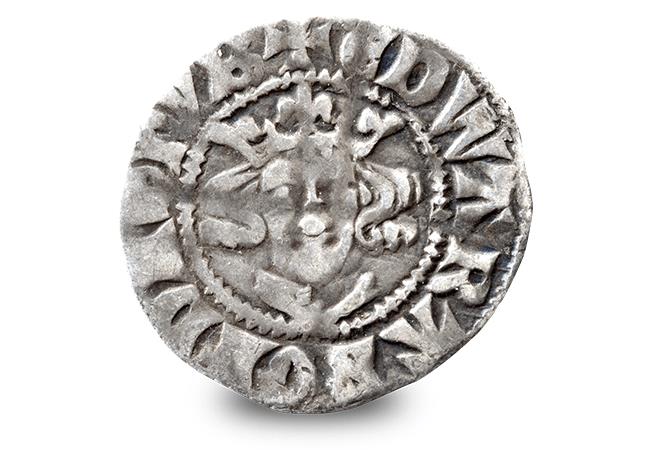 This high-level collecting peaked in about the 14th century and there is evidence that coins were even collected in ancient times!
Industrialisation
In the late 18th century, at the time of the industrial revolution, factories, mills, and other private enterprises were set up, opening up a new avenue of wealth creation. This meant more people were in possession of a disposable income and many became interested in coins and began collecting them as a hobby.
This demand was noticed by Matthew Boulton and James Watt, who began making specially designed coins in various metal specifications, to sell on.
In 1887, ahead of the golden jubilee of Queen Victoria, The Royal Mint produced commemorative gold and silver florins for the first time, a new Double Florin denomination featuring a Jubilee bust of the Queen.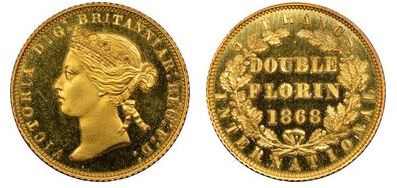 This was to start a tradition of producing 'special' coins to mark particular historic or royal anniversaries that carried through to the 20th century.
Decimalisation and Coin Collecting
In 1971, the UK switched its currency to a decimal based system from the previously used system dating back to ancient Roman times.
Whilst a few old coins remained legal tender, it saw the phase out of others, including the large penny, which hadn't changed much since 1860!
This restructure inspired a world-wide interest in coins! Mints all over the world started producing coins and sets to issue to the public in a way that had never been seen before.
With an increasing of exciting numismatic issues, came an influx of coin stories, each one hoping to shed light on a 'rare' or 'error coin' that could be found in your change.
Fast-forward to 2020 and the hobby of checking your change for that special coin is still alive with plenty of interesting coin stories still surfacing!
Collecting to Sell
As the opportunity for people to both collect and sell coins increased (e.g. with the introduction of secondary market sites, etc.) so did the volume of people collecting.
All too often we are bombarded by press articles citing eBay listings of 'rare' or 'error' coins and, naturally, interest is piqued when we hear about the coin we've just come across in our change 'selling for thousands'. These stories often encourage people to collect and hoard coins, purely in the hope of making a 'buck' when selling them on.
Unfortunately though, these tabloid articles can often sensationalise the actual value of the coin and when taken out of context we can forget that anyone can list anything they like on eBay, for whatever price they choose, regardless of whether or not the item is genuinely worth it. To avoid the pitfalls of buying coins eBay, Change Checker created our top 5 eBay buying tips.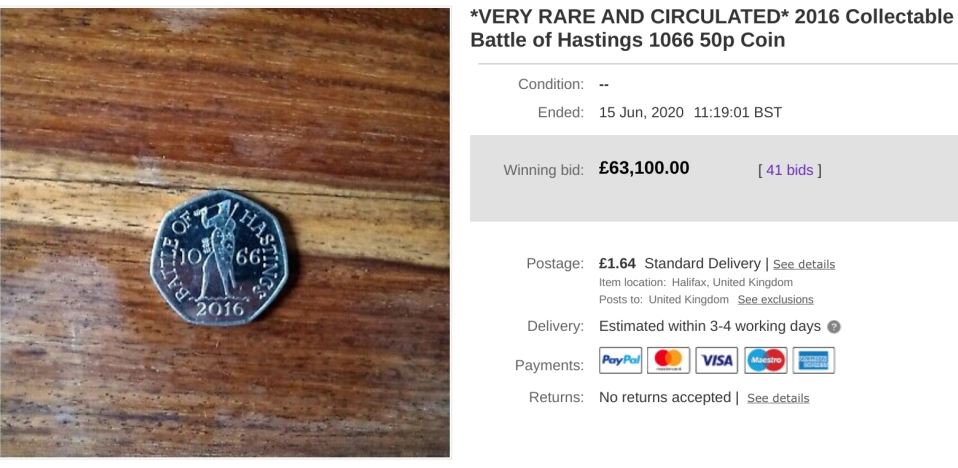 However, many collectors do continue to check their change in the hope of finding coins to add to their collections just for the pleasure of the hobby, or even to build a meaningful gift or heirloom to a loved one.
---
As we navigate a climate where less cash is being used and therefore the opportunity of finding those special coins in our change is reduced, could this push us into a fifth phase of coin collecting?
---
Secure the History of Britain in Coins Collecting Album!
Secure one to your collection today by clicking here >>
2018 marks the 50th anniversary of arguably the most important moment in British numismatic history – the first coins issued for decimalisation.
In 1968, the British public would have found 5p and 10p coins in their change for the very first time, issued as part of Britain's conversion to a system of decimal currency.
The coins bore new heraldic designs, but were exactly the same size and value as shillings and florins, which meant the changeover process should have been a smooth transition. However, after generations of pounds, shillings and pence, the Decimal Currency Board still needed to reassure suspicious Britons to go decimal – a case which had actually been argued as long ago as 1696 by Sir Christopher Wren.
It was the 1960 report by the Association of British Chambers of Commerce and the British Association for the Advancement of Science which finally set into action a currency based upon simple multiples, a system already adopted by a number of Commonwealth countries including Australia, New Zealand and South Africa.
A massive number of coins were required for the changeover, forcing The Royal Mint to move location from Tower Hill to its new production facility in Llantrisant, South Wales, where the first of almost six billion coins required for decimalisation went into production.
It was then on the 23rd April 1968 that the new 5p and 10p coins went into circulation, operating as legal tender up to the sum of £5, with mintage figures of 98,868,250 and 336,143,250 respectively.
The humble 5p featured the Christopher Ironside reverse design until 2008 and has since featured Matthew Dent's reverse design, following a public competition held by The Royal Mint. On the 27th June 1990, a reduced size version of the coin was introduced and the older, larger coins were withdrawn on the 31st December 1990, although the design remained unchanged.
Similarly, the 10p coin also featured Christopher Ironside's reverse design up until 2008 when this was replaced by Matthew Dent's. However, the 10p remained a larger coin until the 30th September 1992, when the reduced size version was introduced, with the larger coin being removed from circulation a year later.

As we seem to move ever closer towards a cashless society, the questions lingers as to how long these decimalised coins will remain a necessity… However, this year's release of 26 brand new A-Z of Great Britain 10p coin designs just goes to show that the demand for the smaller denomination coins is still there. In fact, these little coins have become incredibly sought-after and have dominated news stories and conversations amongst collectors, with everyone wanting to get their hands on the elusive coins!
Although the nation seemed reluctant to accept these decimal coins back in 1968, I think it's fair to say that they have now become a much loved part of British coinage and as we celebrate the 50th anniversary of the first decimalised coins, we can look back with fondness for the 5p and 10p coins.
---
Own the very first coins issued for decimalisation!

The First Decimalised Coins include the original 5p and 10p coins from their first year of issue, 1968.
Order yours today to mark the 50th anniversary of the introduction of these significant coins  >>