The United States are facing a nationwide coin shortage in the midst of the coronavirus pandemic – urging members of the public to use cash where possible to help ease the coin crisis.
As more people turn to online shopping and contactless payments and avoid using physical money due to the virus, the normal flow of currency has been severely interrupted.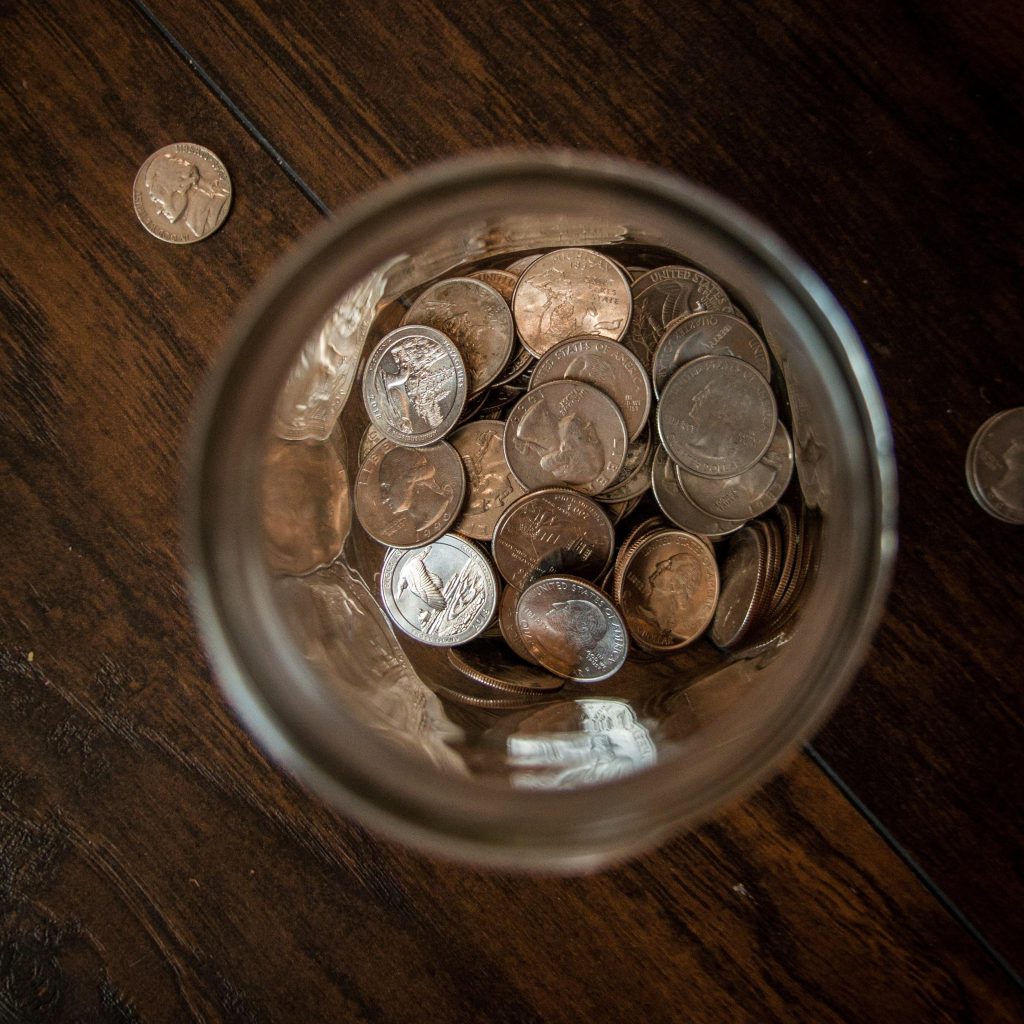 Last year, third-party coin processors and retailers accounted for around 83% of coins in the US coin supply chain.
However, as many stores have been closed and with the US Mint briefly slowing production to implement safety measures, further interruptions to this supply chain have been caused.
The effects mean that as stores are reopening, retailers are quickly exhausting their cash inventories, with some now advising customers they may not be able to provide change in coins.
Solving the US coin supply problem
The US Mint is now asking people to return any coins they might have lying around and to use exact cash for purchases to help replenish the country's supply.
The Fed have even convened a US Coin Task Force, working to restore the vital coin supply chain.
And what's more, one particular bank has even started paying members of the public to return any spare change.
UK Coin Shortage?
With the UK public being urged to use contactless where possible during the pandemic, could we too being facing a similar issue soon?
In recent years demand for cash in the UK has dropped, not simply because card payments have increased, but also due to the introduction of the 12-sided £1 coin in 2017.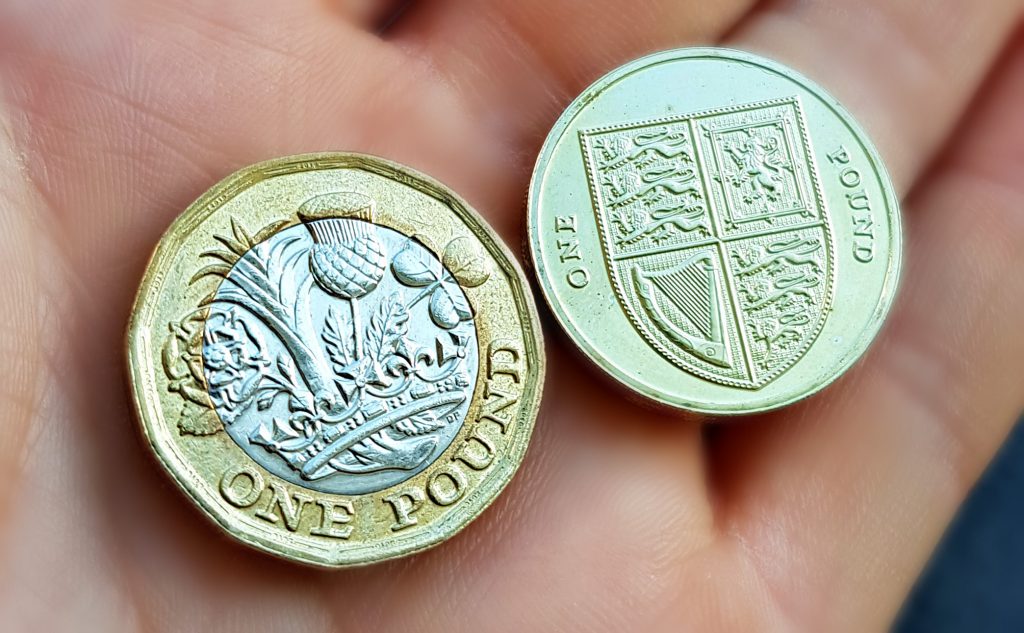 As members of the public were tasked with returning their old round pound coins to the bank, other denominations, loose change and unwanted coins were also returned, meaning a surplus of cash was injected into the system.
We've certainly felt the effects of this with the lack of new coins entering circulation in the last few years.
Secondary Market Coin Prices
We recently updated the Change Checker eBay Tracker, revealing the average selling prices for the top 10 UK coins and banknotes.
Amazingly, there's been an 18% increase in the overall value of these issues – the biggest increase we've seen since the Tracker began!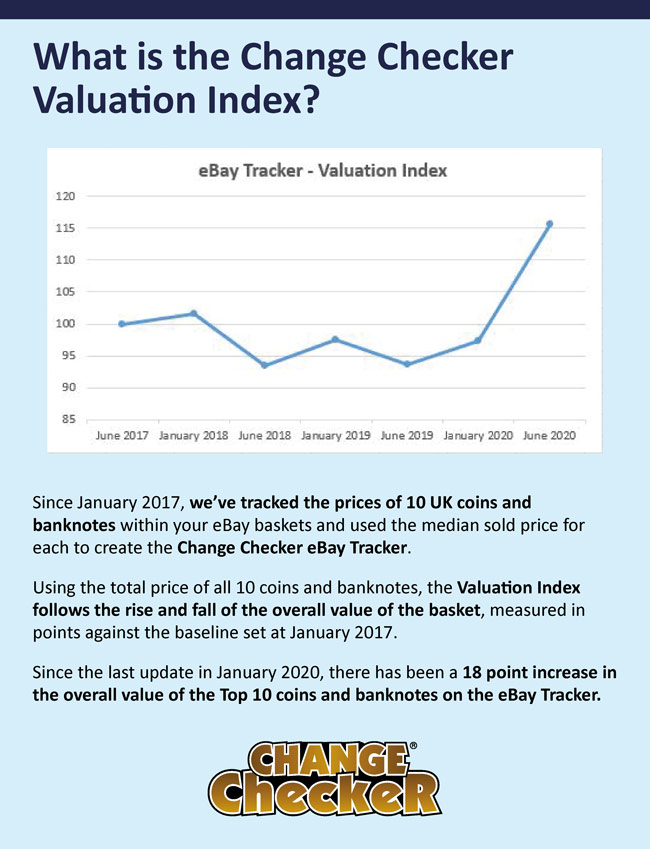 With less cash being used in the past few months, it's likely collectors are heading to the secondary market to get hold of certain coins, rather than waiting to find them in their change.
Additionally, with more time being spent at home and people seeking new hobbies to keep themselves entertained, new collectors are perhaps becoming more aware of rare and collectable coins that might be worth owning and as a result, are heading to the secondary market to get hold of one.
We've seen this increased demand on the secondary market driving up the prices, particularly for the more rare and sought-after coins.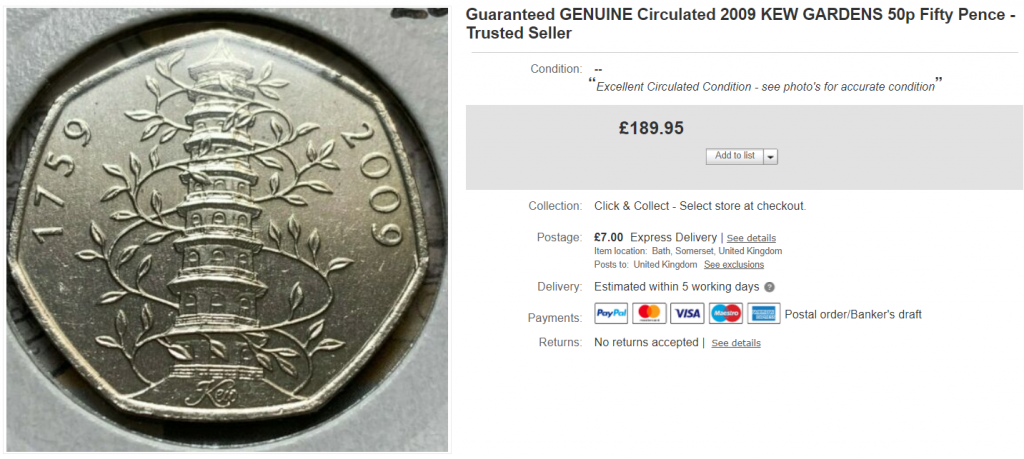 Now, as more retailers open up shop in the UK and the country starts to head towards the 'new normal', will we start to see more cash exchanging hands once again? And will collectors be able to start hunting down coins in their change once more?
Perhaps one of the biggest questions on collector's lips will be whether we'll see an increase in demand, leading to new commemorative coins being released into circulation…
At Change Checker HQ we've certainly got our fingers crossed!
---
If you're interested in coin collecting, our Change Checker web app is completely free to use and allows users to:
– Find and identify the coins in their pocket
– Collect and track the coins they have
– Swap their spare coins with other Change Checkers

Sign up today at: www.changechecker.org/app
We were recently asked to identify an unusual coin, which on first glance appeared to be a US Trade Dollar from 1885. However, once we started researching this coin, it became obvious that it must have been a fake.
Here's why a genuine 1885 Trade Dollar would be impossible to find…
One of the rarest coins on the planet
Earlier this year, the finest known 1885 Trade Dollar was sold for an eye watering $3.9 million at Heritage Auctions! Whilst this US coin may not be familiar to UK Change Checkers, it is incredibly rare – perhaps one of the rarest coins on the planet.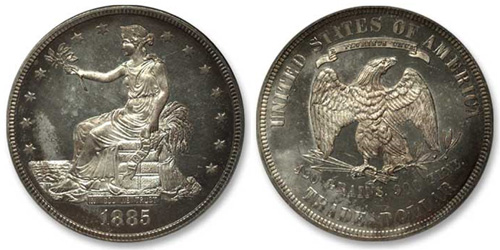 The US Trade Dollar was designed by William Barber and features Lady Liberty seated on a pedestal of merchandise, facing across the sea and holding an olive branch. On the reverse an eagle holds branches ladon with berries within its talons – an iconic American image. This design remained unchanged besides minor modifications up until the last coin of the series was struck.
Creation of the Trade Dollar
Made from .900 Silver, these coins were struck primarily for trade with Asia and were competing against the other large silver trade coins which had already become popular in the East.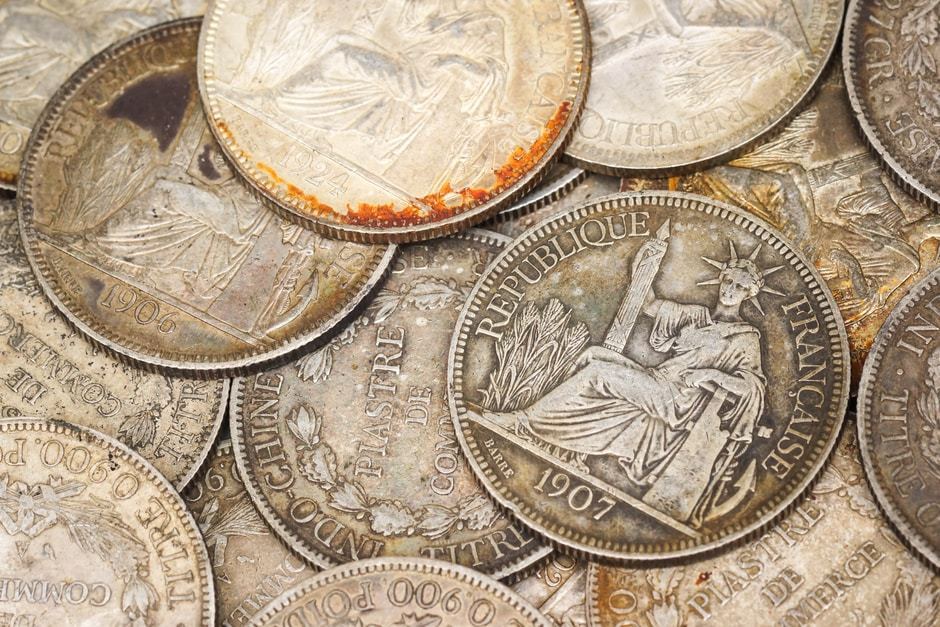 The 1873 Coinage Act made these coins legal tender for payments up to five dollars and many made their way into American commercial channels, despite the majority being sent to Asia.
As their distribution across America became more widespread and the price of silver fell the coins were demonetised, although many 1873 – 1883 Trade Dollars can still be found on the secondary market today and are often sought-after by US collectors.
The greatest numismatic mystery…
In 1878, production of circulation strikes officially stopped. The Philadelphia Mint continued to strike Trade Dollars after this, however the coins were only issued in proof quality for numismatic purposes.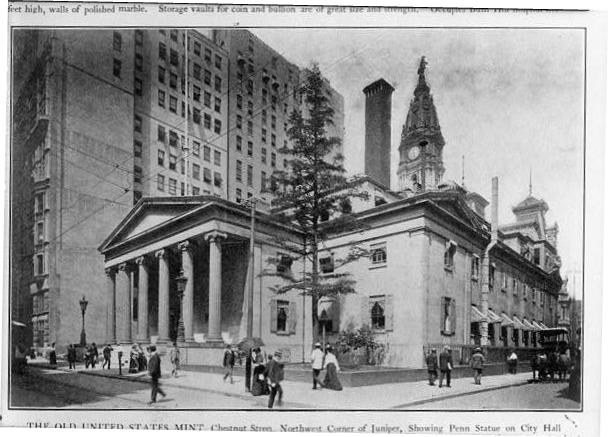 It was initially believed that the final year of production was 1883, however over two decades later, 1884 and 1885 dated Trade Dollars created a sensation when they appeared on the secondary market.
Incredibly, just 10 1884 proof quality Trade Dollars were struck and more astonishing still is that only 5 of these coins were struck in 1885!
Imagine how exciting it would have been to first find out about these secret coins, and how desperate American collectors must have been to get their hands on one!
Lack of documentation means the origins behind their creation still remains one of the greatest numismatic mysteries… It's actually thought that employees from the Philadelphia Mint secretively struck the coins after production was halted.
Sold for $3.9 million!
All 5 coins from 1885 are now accounted for and are owned in private collections, meaning the public rarely get the chance to see these coins exhibited.
A few of the 1885 Trade Dollars have sold at private auction, reaching phenomenal prices.
One of the finest specimens from the Eliasberg Collection appeared at Heritage Auctions this year and sold for $3.9 million!
President of Heritage Auctions, Greg Rohan said, "Owning the finest-known [1885 Trade Dollar] specimen is to own an enduring symbol of numismatic and American history."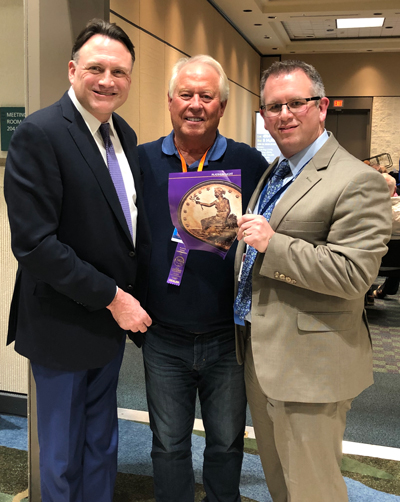 So, whilst the 1885 Trade Dollar would be an exceptional coin for any collector to come across, as all 5 1885 Trade Dollars are accounted for, the only explanation for the coin we were asked to look at is that unfortunately it must have been a fake.
It really would be amazing to be able to own a coin as rare as this though! What would you do if you came across such a unique coin in your change?
There are so many fascinating stories about different coins from all around the world and if you have a story about a rare or unusual coin, we'd love to hear it!
---
Discover the coins USA Change Checkers are collecting!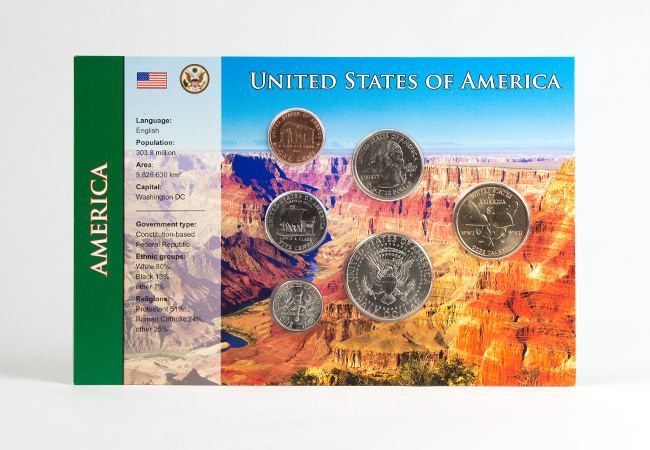 The famous mints in the United States of America, such as in Denver and Philadelphia, have hundreds of years of history producing some of the most collected and sought-after coins in the world, and with this USA coinage pack you can secure a piece of US history.
Click here to order your USA Coin Set for just £10.00 (+p&p).
In 1999 the first 5 coins of a remarkable series made their way into the hands of the American public. Designed to give a boost to the nation's interest in numismatics, these specially themed 'State' Quarter Dollars rapidly became the most popular collecting phenomenon in American history.
In 1993 a committee was formed to investigate ways to generate interest from younger collectors in the American numismatic market. Little did they know the ideas proposed in that very meeting would transcend all ages and interests and become the most widely collected series of coins in American history, and arguably, the world.
The key proposal was a collection of 50 new quarters – one for every state. 5 quarters were released a year over a ten year period, with the reverse designs representing the history and heritage of each state – a timeless reminder of the breadth and diversity of American culture. To make room for these intricate designs the familiar writing 'Quarter Dollar', 'Liberty' and 'In God We Trust' was moved onto the obverse.
The planning process to get such a momentous series of coins produced is estimated to have involved 3.5 million people, whether that was submitting design concepts or voting for their favourite.
The hard work resulted in a series of coins which are a true spectacle, each a miniature work of art. From the Wright Brothers Plane on the North Carolina coin, Mount Rushmore on the South Dakota coin, to Chimney Rock on the Nebraska coin, and the Grand Canyon on the Arizona coin, each design is a talking point and little piece of US history.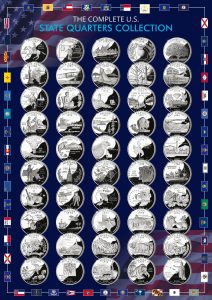 Despite their obvious popularity there was a time when their very survival was in jeopardy. Various reports state that the US Treasury was opposed to the idea, unconvinced by the figures and unsure of the concept. Nevertheless the State Quarters Programme made it through a strict feasibility study unscathed, and the first coins were struck in 1999 – the rest is history…
It's estimated that nearly half of all Americans collected these coins in some form or another. That's roughly 150 million people!
But as the series was technically intended for circulation it could sometimes take years for a collector to find all the quarters in their change. And as each coin was struck for just 10 weeks, never to be struck again, finding every single one of these coins would still take a monumental effort. Especially as a significant proportion of the coins were taken out of circulation straight away into private collections, making them harder to find than ever before.
The coins were so popular that in 2009, following the conclusion of the 50 State Quarters Program, a one year follow up series began featuring six additional Quarters that represented the six US jurisdictions that aren't classified as states.
What's more, these extra coins had a significantly lower mintage of 636,200,000 – a tiny amount compared to the 50 State Quarters Program that had its lowest mintage in 2008 with just 2,438,200,000 Quarters being issued.
These 56 US Quarters in total clearly make for an excellent collection of US coinage and it's not surprising that this collection became the most successful numismatics program in history!
---
Start collecting today with 6 of the MOST WANTED US Quarters
Start your very own journey with the collection of US State Quarters that Half of America Collected… and save yourself all the hard work of searching for each of these quarters individually.
Start by securing the 6 MOST WANTED US Quarters for just £15 >>