Vote for your favourite New UK Coin design!
Out of the 8 brand new coins that will make up the UK's New Coinage, we wanted to know which design is your favourite!
The results are in!
We asked for Change Checkers to vote for their favourite design from the New UK Coinage, and over 700 of you voted!
The results are in: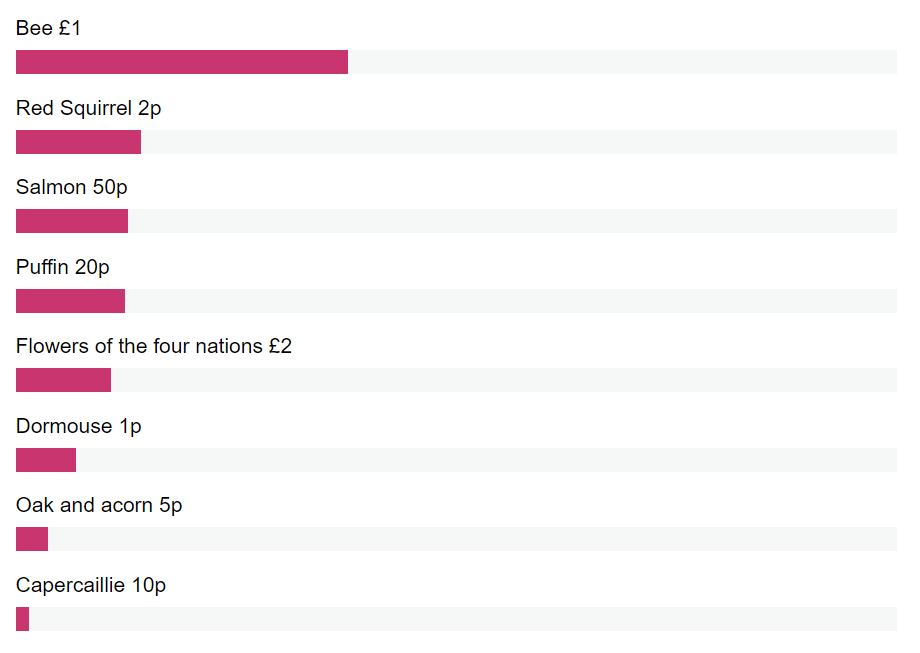 As you can see, the Bee £1 was the clear winner, with a whopping 37.67% of the vote!
The Red Squirrel 2p came in second place with 14% of the vote, just edging in front of the Atlantic Salmon 50p and the Puffin 20p which both had 12% of the vote.
---
Don't forget you can add the complete set of New UK Coins to your collection in superior Brilliant Uncirculated quality for just £32.50 (+p&p) >>
Find out more about these exciting new coins and secure yours here >>