We're delighted to announce the 2020 Change Checker Awards in association with All About Coins, where we'll be celebrating the very best of the change collecting world from 2020!
We're looking for the 2020 Change Checker of the Year and the 2020 Junior Change Checker of the year and we need your help!
Do you know somebody who deserves to be crowned 'Change Checker of the year'? If so, we'd love to hear why.
Has someone you know completed an epic collection? Do you know somebody who's gone above and beyond to help other Change Checkers complete their collections? Or have you been introduced to the world of change collecting by another Change Checker?
If you know someone who has been the perfect Change Checker, we want to hear from you.
Send an email outlining why your family or friend[s] deserve to win this coveted award to [email protected].
Alternatively, you can submit your entry using the sign-up form at the bottom of this blog.
Finally, you can leave a comment on any of our social media pages but be sure to use the hashtag #CCAwards2020.
To qualify for Junior Change Checker of the year the application must be aged 16 or younger. The closing date for entries is 5pm on Friday 4th December.
All entries will be judged by our panel and the results announced on Wednesday 9th December. Please see terms and conditions.
The victorious Change Checker and Junior Change Checker of the year will each win an exclusive Change Checker trophy and a bundle of goodies worth more than £50, including a year's subscription to Coin Collector magazine!
Categories
The other categories that make up the Change Checker Awards are:
Coin Story of the Year 2020 – chosen by our panel.
Top 3 Pieces of 2020 Coin Art – judged by our panel and chosen from your email submissions and social media posts. To submit your coin art, please email [email protected]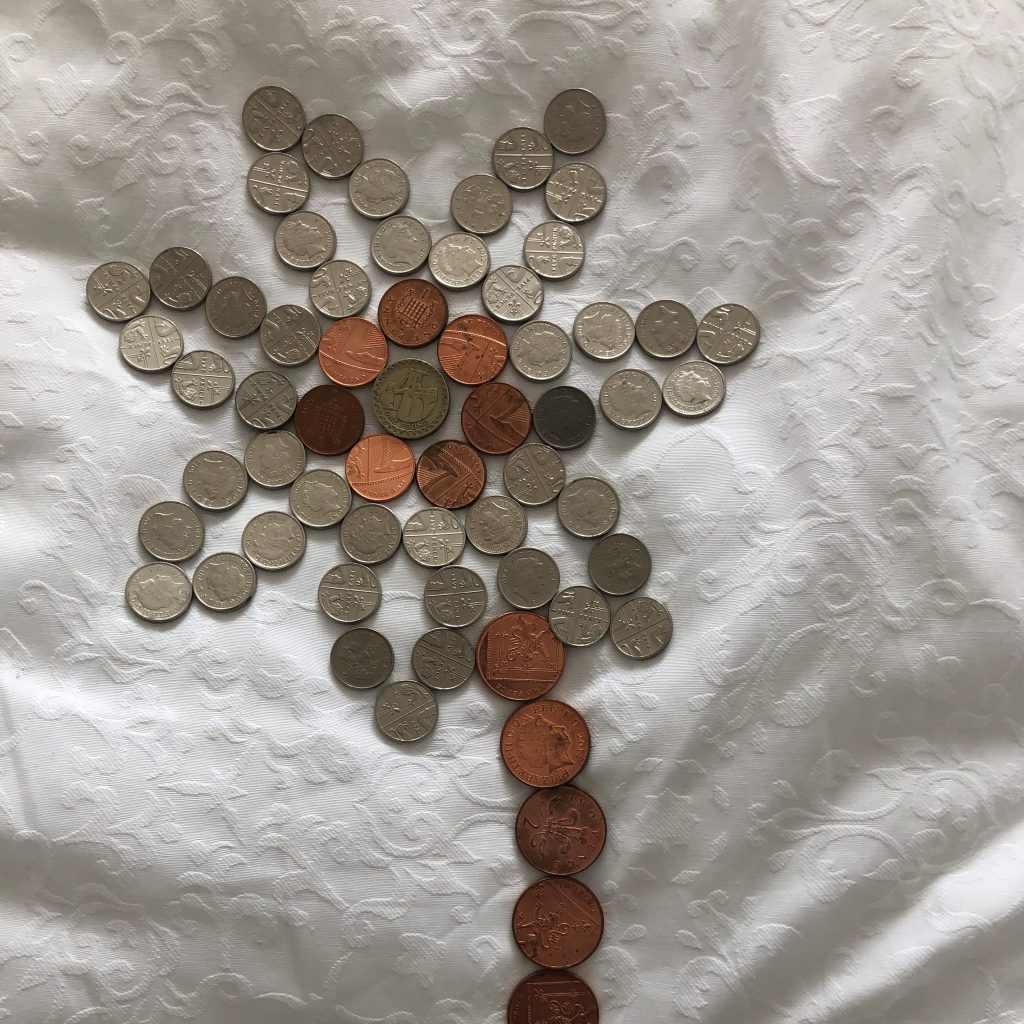 UK Coin Design of the Year 2020 – judged by you!
UK Coin Design of the Year 2020
Votes for the Top UK Coin Design of the Year has now closed.
---
The winners for all Change Checker Award categories will be announced on the 9th December.
Good Luck!
Submissions for the 2020 Change Checker of the Year nomination have now closed. Tune in on the 9th December to find out the winners.
---
Terms and Conditions
The winners will receive an exclusive Change Checker trophy and a bundle of goodies, as well as a year's subscription to Coin Collector magazine. There is no cash alternative.
Participants agree to meet reasonable requests to assist publicity.
The Change Checker Awards 2020 are promoted by The Westminster Collection / Change Checker, trading divisions of 288 Group Ltd.
Employees of 288 Group and their families are not eligible to enter.
The judges' decision will be final and no explanation, correspondence or discussion will be offered or entered into before or following the judges' decision.
---
If you're interested in coin collecting, our Change Checker web app is completely free to use and allows users to:
– Find and identify the coins in their pocket
– Collect and track the coins they have
– Swap their spare coins with other Change Checkers
Sign up today at: www.changechecker.org/app
We're hosting our second Live Coin Swap on Saturday 21st October at The Oracle Shopping Centre in Reading, Berkshire from 10am – 4pm.
We've had lots of reports from Change Checkers who are struggling to complete their 2016 Beatrix Potter sets, so we've decided to help.
You'll be able to swap ANY 50p coin for either the 2016 Petter Rabbit 50p, the 2016 Beatrix Potter 50p or the 2016 Squirrel Nutkin 50p coin.
Plus you'll get the 2016 Beatrix Potter collector pack absolutely free, so you'll have space to add the rest of the coins when you find them.
This time we'll also be retailing some of our most popular products including the Change Checker Collectors Album, The 2017 Beatrix Potter 50p collectors pack and the very popular Change Checker 'Phonescope' and Microscope.
The Oracle
The Oracle is one of the premier shopping centres in the Thames Valley. We'll be located on Level 2 outside House of Fraser and near to the Riverside entrance – marked as L1 on the map.
For those travelling by car the two main car parks are:  Holy Brook Car Park: RG1 2LR, Bridge Street and The Riverside Car Park: RG1 2AG, Mill Lane
If travelling by train, the Oracle is a short walk from the Station and there's good park and ride services if travelling by bus.
The full address is: The Oracle Shopping Centre, Reading, RG1 2AG
Can I swap more than one coin?
Such is the popularity of our Live Coin Swaps and to ensure that it is fair for everybody, we'll be limiting the number of swaps to 1 coin per person.
Will you be doing any more Live Coin Swaps?
That's the plan! We looked at all your comments and determined that Reading would be a good location for our second event.
We will be holding more Live Coin Swaps in the future and the plan is to visit a different area of the country each time, giving as many people as possible the opportunity to attend.
Can I bring other coins in my collection for you to take a look at?
You are very welcome to bring along other coins in your collection and if there is time we'd be happy to take a look at them for you. We expect the event to be very busy so we apologise in advance if you have a short wait.
---
Register for our Live Coin Swap now
You can pre-register for our Live Coin Swap to save you time on the day. Simply fill in the form below and you'll be able to beat the queues.