It's been confirmed that 2018 dated £1 coins have now been released into circulation and Change Checkers are eagerly waiting for them to turn up in their change.
As of yet, the number of 2018 £1 coins in circulation is unknown and so we expect collectors to be keeping a close look out for these coins so that they can add them to their one pound collection!
The round pounds were a part of our lives for 33 years but on the 15th October 2017, the coins were withdrawn from circulation forever. Just before their withdrawal, collectors joined the biggest race of its kind ever held – The Great One Pound Coin Race.
In an effort to complete their collections, change checkers were searching old coat pockets, smashing piggy banks and checking down the back of the sofa to see if they could be the lucky owner of some of the rarest coins – including the Scotland Edinburgh City £1, which tops our £1 Scarcity Index.
12 sided £1 collection
Now that the 2018 dated 12 sided £1 coin has entered circulation, we think that it's the perfect time to start building up your collection of 12 sided £1 coins to be sure that you don't miss any from your collection.
The Nations of the Crown £1 design was chosen from a public competition, with the winning artwork being created by 15-year-old David Pearce featuring a rose, leek, thistle and shamrock bound by a crown. Although we do expect future commemorative designs on £1 coins, for now the coins issued only feature the definitive 'nations of the crown' design.
We know that of the 1.5 billion 12 sided £1 coins struck to replace the old round pound in 2017, roughly half a billion were dated 2016 and collectors will be keen to secure themselves a 2016 dated £1 coin to start their collection, which can now also include 2017 and 2018 dated coins.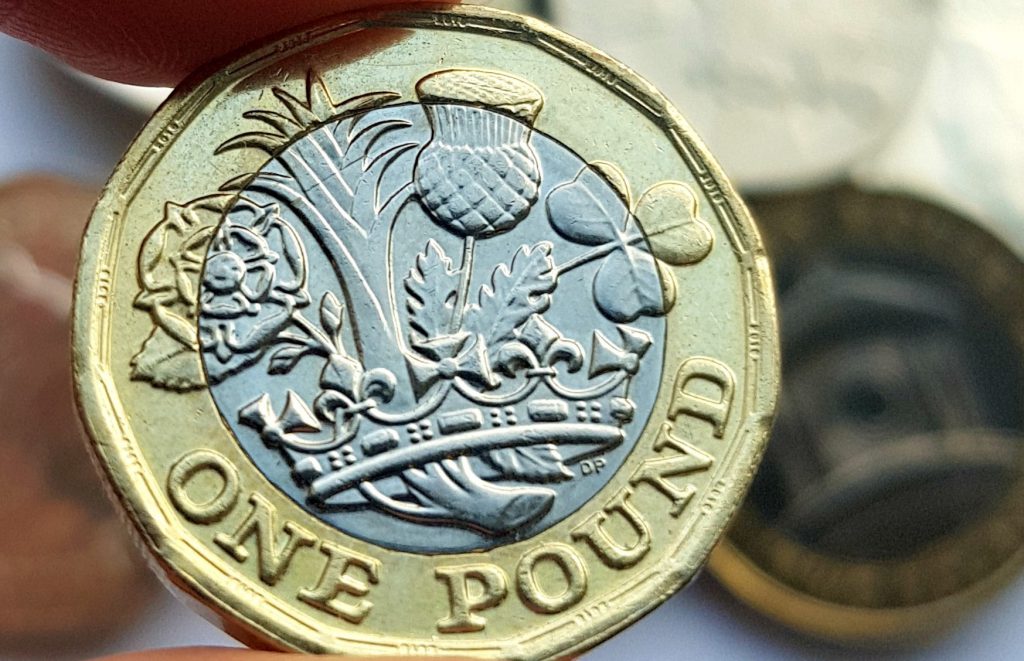 What about the errors?
When these coins were first released, there were many stories from people claiming that they had found an error coin worth thousands. In reality, with such a high number of £1 coins being minted in 2017, there were bound to be variations in the design and quality of striking which you can find out about here.
However, the confirmed dual dated £1 error coin would certainly be one to look out for, with one such coin being valued at £3,000!
Have you been one of the first few to find a 2018 dated £1 coin in your change and will you be holding onto it for your 12 sided £1 coin collection? Let us know in the comments below and don't forget to keep checking your change to see if you can spot the new 2018 pound.
---
If you're interested in coin collecting, our Change Checker web app is completely free to use and allows users to:
– Find and identify the coins in their pocket
– Collect and track the coins they have
– Swap their spare coins with other Change Checkers

Sign up today at: www.changechecker.org/app
The deadline day to trade in your Round £1 coins has now been and gone yet it's estimated that there's still over 450 million coins in circulation.
However, don't panic if you didn't have time to return them to the bank or have found some in a forgotten piggybank, there's a number of options for you.
Here's a list of five things you can do with your old Round Pounds to ensure that you don't lose out:
1. Check if your coin is rare
If you find a Round Pound, the first thing to do is check to see if it's rare. The most accurate way to determine the rarity of a circulation coin is our Scarcity Index.
From our experience we know that the rarer a coin is, the more desirable it becomes to collectors.
Although they are unlikely to make you rich overnight, some of the rarest circulation £1 coins currently sell for up to £20 on eBay. We'd also expect this to increase slightly now the coins have been withdrawn from circulation.
2. Donate your coin to The RBL Poppy Appeal
The Royal British Legion have announced that this year they'll be accepting donated old pounds for the duration of their Poppy Appeal.
You can support the Armed Forces community by donating your coins right up until Remembrance Sunday which falls on the 12th November.
3. Return your coin to the bank
You can still deposit your Round Pounds at high street banks but you'll need to be quick as this is only a temporary measure and at the bank's discretion.
4. Spend your coin
A number of retailers have announced that they'll continue to accept the Round Pound even though it is officially no longer legal tender.
Tesco and Poundland have agreed to continue accepting the Round Pound; Tesco for an extra week and Poundland until the 31st October.
The Federation of Small Businesses has also advised its members to continue accepting the round coins to provide a "useful community service" to customers.
5. Swap your coin using the Change Checker Swap Centre
Now that an estimated 1.2 billion Round Pounds have been withdrawn from circulation by the Royal Mint, not forgetting the many thousands that have been added to private collections, it's become increasingly difficult for collectors to complete their Round Pound sets.
If you find a Round Pound which you do not need, why not list it as available to swap on our Swap Centre? It may well be that it is the exact coin somebody is looking for.
I thought it would be interesting to take a look at how the value of the £1 coin has changed since it was first introduced back in 1983.
It's common knowledge that the cost of living increases over time; however you may be surprised when you see just how much some everyday items have increased in cost during the past 34 years…