The Royal Proclamation published on 12th July 2019 has officially revealed three new coins which will be released next year...
Last week we shared the news about the 2020 Team GB 50p coin, which is sure to be a firm favourite amongst collectors, especially following the resounding popularity of the 2012 Olympic 50ps.
The new Team GB 50p will be issued by The Royal Mint next year to support Great Britain in the Tokyo Olympic Games.
However, we also have another two coins to look forward to, including a Mayflower £2 coin and a George III £5 coin.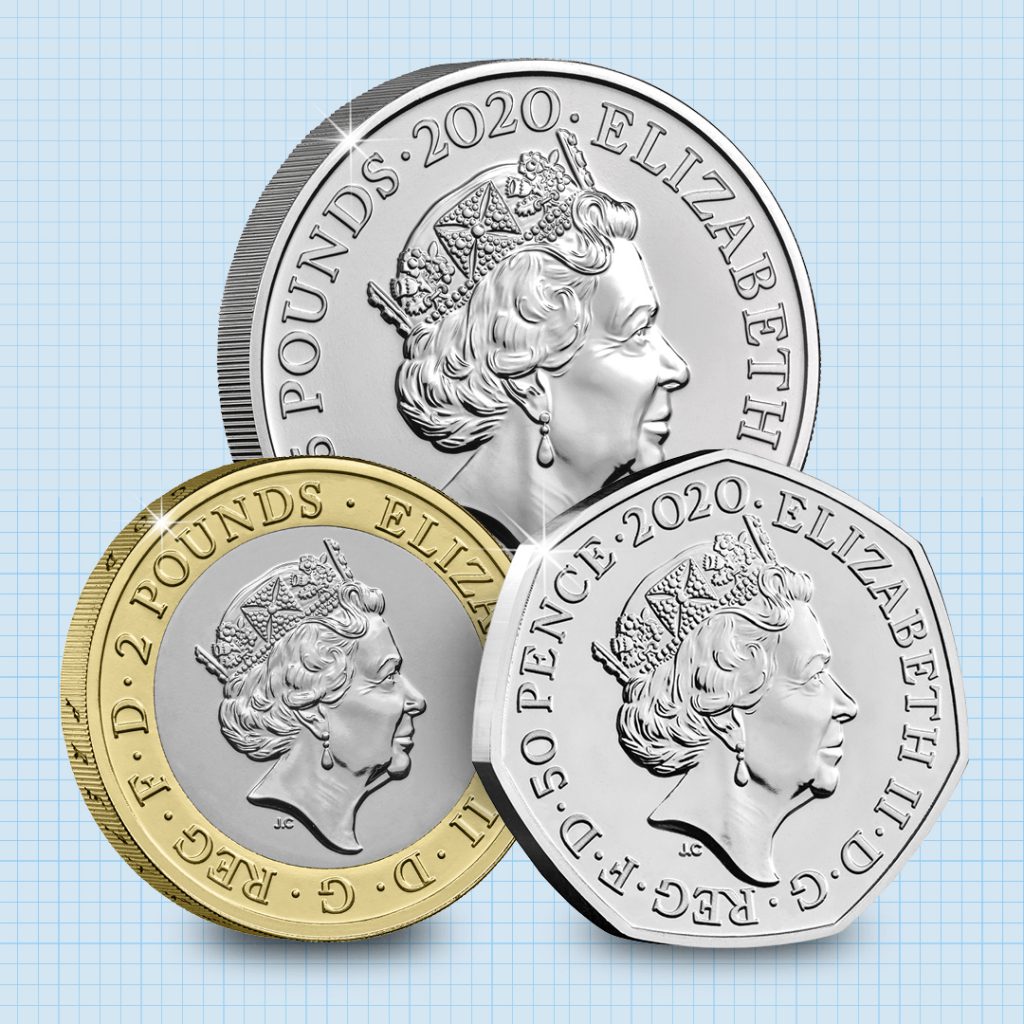 2020 Mayflower £2
2020 marks the 400th anniversary of The Mayflower's voyage from Plymouth, England to the 'New World' in 1620.
102 Pilgrims and around 30 crew aboard the ship spent two months at sea, battling against the North Atlantic wind on their journey to America.
Upon arrival, the Mayflower Compact was signed, allowing the English Puritan settlers to establish the first permanent New England colony.
To celebrate this important anniversary, The Royal Mint will be issuing a Mayflower £2 coin in 2020.
Mayflower Trial £2
Did you know that back in 1994 The Royal Mint created the first trial bi-metallic £2 coins and these actually featured the Mayflower ship on the design?
There were just over 4,500 packs issued which makes it an incredibly rare example of a bi-metallic £2 coin. More than 100 times rarer than the UK's rarest £2 coin in circulation, the Northern Ireland Commonwealth Games.
Because of this, it can sell on the secondary market for well into three figures.

It will certainly be very interesting to see how the design of the 2020 coin compares to this 1994 trial piece.
2020 George III £5
Next year marks the 200th anniversary since the death of George III, King of Great Britain and Ireland.
He ruled the two countries separately until their union in 1801, after which his reign continued until his death in 1820.
George's life and reign were longer than any British monarch before him, although his last 10 years were fraught with mental illness, resulting in his eldest son George IV ruling as Prince Regent.
To celebrate the life of George III, The Royal Mint will be issuing a new £5 coin in 2020.
Stay up to date with all the latest 2020 coin news…
At the moment the designs are still top secret, but we can't wait to see what the 2020 coins will look like!
Fill in your details below to be kept up to date with all the latest news about the 2020 coins.
---
If you're interested in coin collecting, our Change Checker web app is completely free to use and allows users to:
– Find and identify the coins in their pocket
– Collect and track the coins they have
– Swap their spare coins with other Change Checkers
Sign up today at: www.changechecker.org/app
For those of you collecting date runs, you might have noticed that in 2017 The Royal Mint didn't strike a single £2 or 20p coin for general circulation.
In 2016, nearly 29 million £2 coins and almost 213 million 20p coins were struck for circulation, however the next year that number dropped to 0.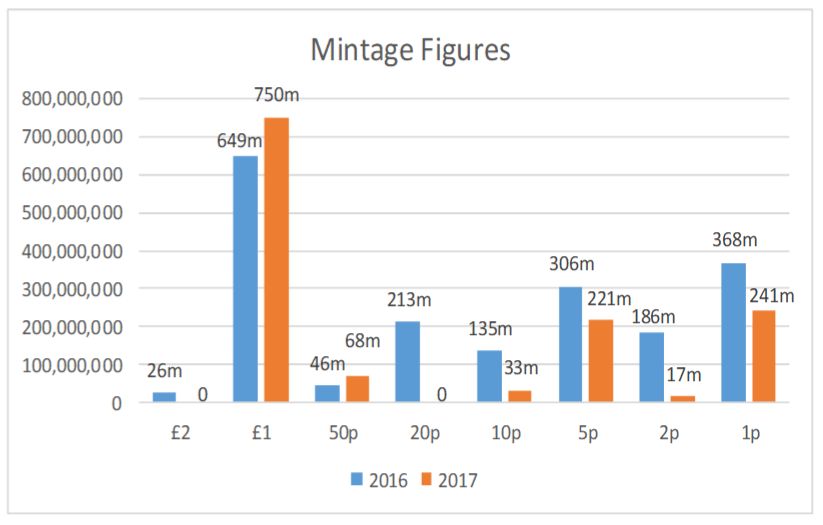 From the graph above, you'll notice that whilst most denominations had relatively few coins struck in 2017 compared to 2016, the mintage figure for £1 coins for both years is comparatively very high.
Introduction of the new £1
It's thought that the introduction of the new 12 sided £1 coin to replace the old round pound in 2017 affected the demand for the other coins in circulation.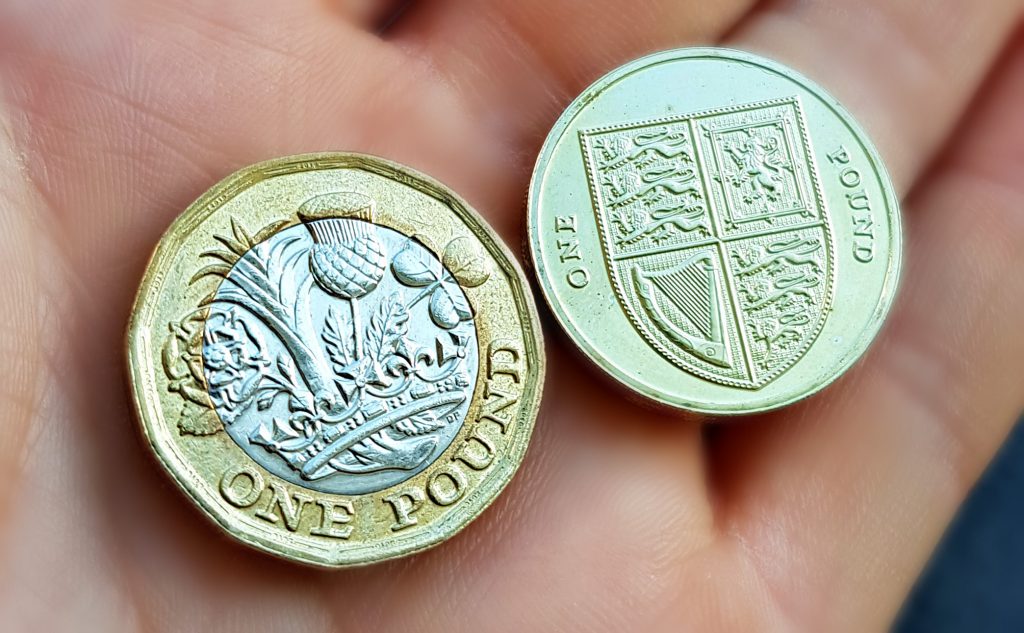 This could be down to the fact that the public were emptying their piggy banks and checking their loose change to make sure their old pound coins were used up before shops stopped accepting them. In doing so, they also ended up spending other coins in their change, meaning there was plenty of cash to re-circulate, and not as much demand for new coins to be struck for circulation.
This coupled with the growth of card payments and the decline of cash transactions, as well as the impressive 25-30 year lifespan of UK coins meant that enough £2 and 20p coins could be re-circulated in 2017 and new coins weren't needed.
The Royal Mint had been expecting this drop in demand, as had been seen in similar cases overseas when coins were withdrawn.
Where does demand for cash come from?
The Royal Mint does not actually have any real control over how and when coins go into circulation, as this is based on demand.
HM Treasury and the large cash distribution services run by the Post Office and some banks, as well as private operators handle, sort and distribute the billions of coins in circulation, even swapping stocks between themselves.
The Royal Mint and cash distribution services regularly review the amount of coins in circulation and it's only when they are short of a particular denomination that stocks will be called from The Royal Mint, who act as the manufacturer of the coin on behalf of the Treasury.
Surplus coins will be re-circulated before new coins are released.
Rare 50p coins from 2017
Whilst more 50p coins were struck in 2017 than 2016, two 2017 designs in particular actually have some of the lowest mintage figures of any 50p coins in circulation, excluding the Olympic 50p series.
The 2017 Royal Shield actually comes in as the second rarest 50p in circulation, closely followed by the 2017 Sir Isaac Newton 50p.
Take a look at our 50p and £2 mintage charts here.

Where can I find the 2017 £2 and 20p coins?
Whilst no £2 or 20p coins were issued for circulation in 2017, brilliant uncirculated commemorative coins were still issued, including the Jane Austen and First World War Aviation £2 coins.
These coins, along with the 2017 Britannia £2 and the 2017 20p which weren't issued for circulation were also featured in brilliant uncirculated quality within the 2017 Annual Coin Set, which has now sold out at The Royal Mint.
This means that the only way to get hold of these coins is to purchase the set on the secondary market, with prices typically around £65, although some sets have sold for over £100.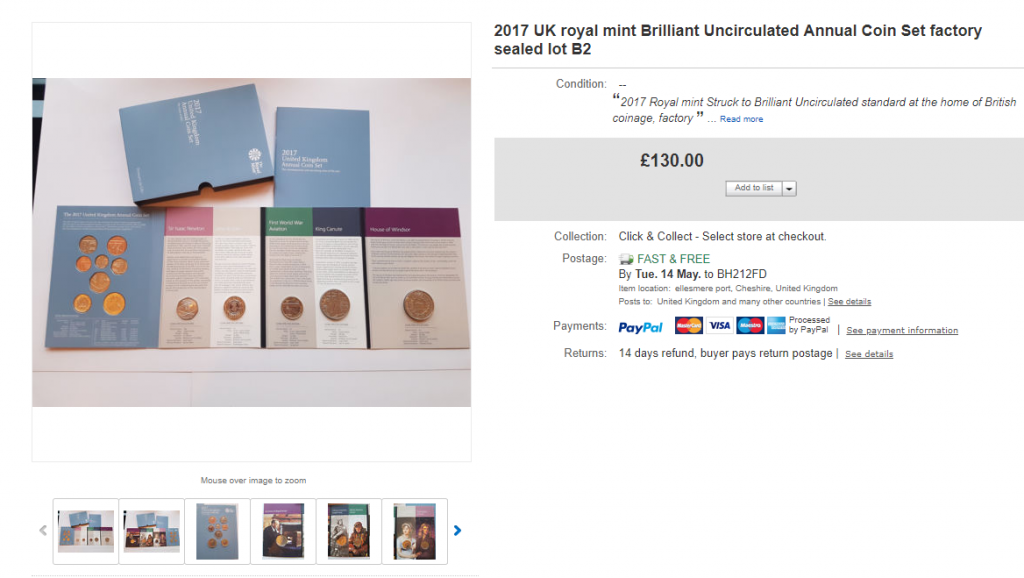 So far the 2018 £2 coins haven't been released into circulation and whilst the 2019 Royal Shield 50p has been seen in circulation, we're yet to hear if any of the other 2019 coins will turn up in our change.
Do you think the move towards a cashless society could be on the horizon, or are we still recovering from the surplus cash flow in 2017? Let us know in the comments below!
---
Secure the commemorative coins from 2017 for your collection!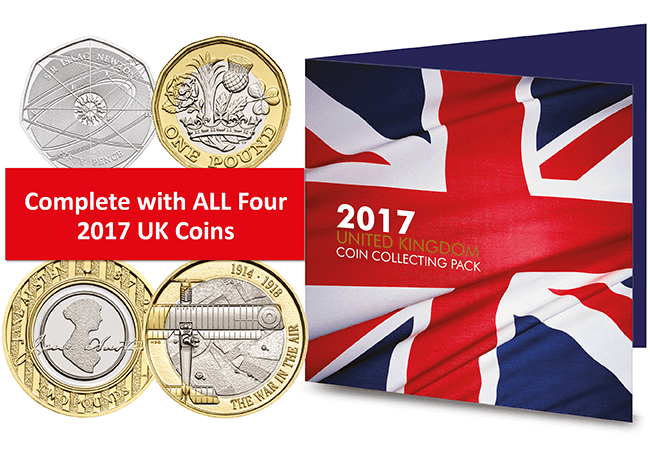 Today you can own all 4 of the United Kingdom's commemorative coins from 2017 with the Change Checker Commemorative Coin Pack, including the rare Sir Isaac Newton 50p and the Jane Austen and First World War Aviation £2 coins that can't be found in circulation.
With fewer coins going into circulation these days, we want to give collectors the chance to own future 2019 UK coins for face value.
So, we've launched the Face Value Coin Ballot to to do just that!
Simply sign up to the Face Value Ballot and each time there's a new 50p released this year, we'll select 1,000 people to add the latest coin to their collection for face value, in superior brilliant uncirculated quality! 500 people will be selected for every 2019 £2 release.
If you're lucky enough to be chosen, we'll still keep your name in the pot for all future 2019 releases – so if you're really lucky you might get picked more than once!
And don't worry, if you're chosen but decide you no longer want to purchase the coin at face value, you're under no obligation to place your order.
Whilst fantastic new coins continue to be issued, the demand for cash is just so low and we don't know which coins will be entering circulation, so the ballot gives collectors a fair chance to secure the latest coins at face value.
For all the information you need to know about the 2019 Face Value Coin Ballot, take a look at the FAQ's below.
Click here to sign up to the Face Value Coin Ballot

---
FAQ's
1. How do I enter the 2019 Face Value Coin Ballot?
Please click here and follow the step by step instructions.
2. Does it cost anything to enter the ballot?
It's FREE to enter the 2019 Face Value Coin Ballot. If you are successful we will email you a link to pay for your coin at face value.
3. Who can enter the 2019 Face Value Coin Ballot?
The ballot is open to all UK residents. Employees of 288 Group and their families are not eligible to enter.
4. How many times can I enter the ballot?
Ballot entry is limited to one per household. Additional applications will not be entered into the ballot.
5. Will I need to enter the ballot each time a new coin is released?
No. You only need to enter once to then be included in the ballot for all upcoming UK new issue 50p and £2 coins in 2019.
6. Will I need to enter again if I win a ballot?
No. Even if you win, we will still automatically include you in the next ballot.
7. How will I know if my ballot entry has been successful?
The successful ballot entrants will be notified via email on launch day. You will have 7 days to confirm your reservation.
8. If I am successful, what do I need to do?
We will email you. You will need a credit/debit card to confirm your payment. Payment will not be taken until after the coin has been despatched.
9. If I am successful, when will I receive my coin?
You should receive your coin 3-5 working days after despatch.
10. If I am successful, do I have to complete my order?
If you are successful in the ballot, you have the choice of whether you wish to complete your application by making your payment. If you choose not to, your allocation will automatically be forfeited after 7 days.
How to contact us:
If you have further questions please click here to contact our Customer Service Team
Please do NOT add info@westminstercollection.com to your spam list as it may affect you receiving your successful ballot allocation. We recommend you add info@westminstercollection.com to your safe senders list.
---
Terms & Conditions
Ballot entry is limited to one per household. Additional applications will not be entered in to the ballot.
The ballot will be drawn up to three days before each launch.
The successful ballot entrants will be notified by email on the day of release for the new coin.
Successful entrants will be provided with an exclusive link to confirm their purchase of the newly released coin at face value. Please note that entrants must use the link from the email to secure the coin. We will not be able to place the order over the phone. Successful entrants will have 7 days in which to confirm their purchase. After that time their allocation will be forfeited.
We reserve the right to vary the terms and conditions at any time, including, but not limited to, stopping the 2019 Face Value Ballot completely, closing the ballot early or extending the closing date and varying the number of coins available.
The ballot is not open to employees of 288 Group or their families.