Posts Tagged '2012 Olympic 50ps'
After a year long wait the highly anticipated 2020 Tokyo Games have commenced and to celebrate Change Checker has a numismatic challenge for you to take part in!
In 2012, the Olympic Games were hosted in London and to mark the occasion The Royal Mint issued 29 50p coins, each depicting a design of a different sport.
So, we're challenging Change Checkers to hunt down the Olympic 50ps to see if you can complete a collection of all 29 coins.
It won't be easy, as it's estimated that 75% of these coin have been removed from circulation by collectors, but by checking your change and swapping with other collectors, it's definitely possible to find the complete set.
Sports Edition 50p Collecting Pack
To kickstart your collection, you can now get your hands on the Change Checker Sports 50p Collecting Pack, including space for all 29 coins as you find them in your change!
What's more, we'll even include a mystery Olympic 50p to get your collection started and you'll receive a Change Checker Completer Medal too!
The set comes housed in a Change Checker Album, with pages and a title card telling you all you need to know about these coins.
These really were the 50ps that kick-started the nation's love of collecting and with such amazing designs, many of which were created by members of the public, you can see why these coins are so well-loved!
They have some of the lowest mintage figures of all the UK 50p coins, with the Football 50p in particular, having a mintage of JUST 1,125,500.
When you consider the popularity and mintage figures of these coins, it really is an exciting challenge to try and collect all 29 designs. What's more, with the Tokyo Games having just begun, it really is the perfect chance to see how many you can find.
---
How many will you collect? Best of luck Change Checkers!
Don't forget to check back in with us to tell us how you're getting on in the challenge!
---
Secure your Sports Edition 50p Collecting Pack today!
Kick-start your Olympic 50p collection with the Change Checker Sports 50p Collecting Pack for JUST £19.99 (+p&p).
Your pack includes an official Change Checker Album, ID cards for all of the London 2012 50p coins, pocket pages, and the Sports Edition Title page.
Excitingly, you'll also receive a mystery London 2012 50p to house in your album PLUS a special Sports Edition Medal.
To take part in the challenge and to secure your Change Checker Sports Edition 50p Collection, simply click here >>
Back in 2020, collectors were delighted by the announcement of the new Team GB 50p, released as part of the Annual Coin Set, to celebrate Team GB's participation in the upcoming Olympic Games.
However, due to the coronavirus pandemic and the postponement of the Olympic Games to 2021, this 50p was never individually released in 2020.
Collectors have desperately been waiting for the chance to get their hands on this coin and now the big day has arrived, at Change Checker HQ, we are so excited to be sharing the details of this brand new 50p with you!
The brand new coin, designed by David Knaption, features a depiction of various Olympic sports and the official Team GB logo. But, arguably the most exciting feature of this brand new coin, is that it's dual-dated!
Unlike the version of this coin issued as part of the 2020 Annual Coin Set, this new coin features a 2021 dated obverse, whilst still keeping the original 2020 reverse design!
Excitingly for collectors, this makes the new 2021 UK Team GB 50p one of only a handful of UK coins to feature a dual-date – adding to it's collectability!
To secure this coin for your collection for JUST £4.50 (+p&p) in Brilliant Uncirculated quality, presented in Official Change Checker packaging, simply click here >>
Dual-Dated Coins
This brand new 2021 UK Team GB 50p is one of only a handful of UK coins to feature a dual-date.
Other dual-dated 50ps include the 2019 dated Kew Gardens, Battle of Hastings and Scouts 50p coins, issued as part of the 50th anniversary of the 50p collections. These 50p coins featured both their original issue dates on the reverse and their re-issued 2019 dates on the obverse!
Additionally, this 50p, which celebrates the UK's presidency of the European Council of Ministers and the completion of the Single Market features both a 1992 and 1993 date on its reverse!
Undoubtedly, the dual date on this brand new 2021 UK Team GB 50p will add to its collectability, as well as already being one of the biggest numismatic stories of the past year.
And, considering the popularity of previous Olympic 50ps, i'm sure collectors will be quick to snap this coin up for their collections.
Olympic 50p Craze
In 2012, 29 50p coins were released to commemorate the London Olympics and millions rose to the challenge of collecting them all. For many, this marked the start of their interest in coins.
The Royal Mint now estimates that as many as 75% of the Olympic 50p coins have been removed from circulation by collectors, which is a testament to their popularity.
Since then an estimated 75% of these coins have been removed from circulation by collectors adding them to their collection.
And so collectors were delighted in 2016 when The Royal Mint issued a special 50p to wish Team GB success for the Rio 2016 Games. It was considered by many to be the 30th Olympic 50p, so could the brand new Team GB 50p be considered the 31st?
The coin's obverse features a swimmer with the Team GB logo, the Olympic rings and the inscription 'TEAM GB'. Designed by Tim Sharp, the coin was officially endorsed by Team GB and celebrates the spirit of British Olympians.
But, now as the 2021 UK Team GB 50p coin takes centre stage, I'm sure the coin collecting community will be sent into a frenzy once more, with demand for this coin already being high.
Fourth Cancellation in Games Entire History
Since the opening of the modern Olympics in 1896, the international sports competition has only been cancelled three times: once during World War I and twice in World War II.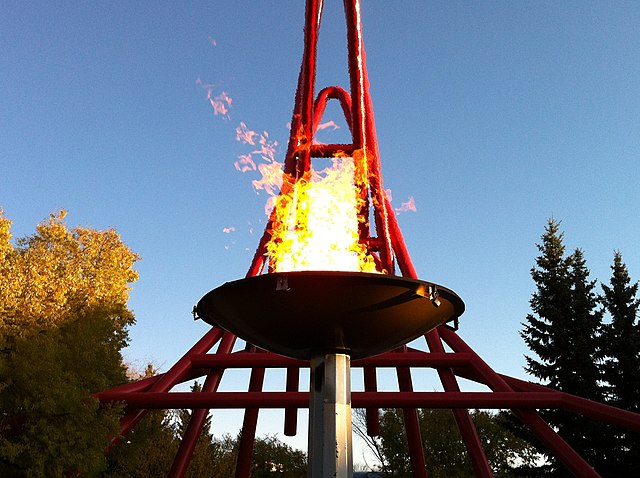 The COVID-19 outbreak is the only non-militant threat to have disrupted the Olympic Games during peacetime.
This 50p marks not only Team GB's participation in one of the most renowned sporting events worldwide, but also the impact the past year has had on centuries worth of tradition.
With the significance of this year's Games playing a key part in the interest for this coin, we're certain coin collectors and sporting fans alike will be eager to add the 2021 UK Team GB 50p to their collections.
---
Will you be adding this brand new dual-dated 2021 UK Team GB 50p to your collection? Let us know in the comments below!
---
Secure your 2021 UK Team GB 50p today!
Own the brand new 2021 UK Team GB 50p Coin in superior Brilliant Uncirculated quality for JUST £4.50 (+p&p) and cheer on our incredible athletes as they chase their dreams in Tokyo this summer.
Your coin has been protectively encapsulated in Official Change Checker packaging with that all-important hologram to guarantee its superior quality.
Don't miss this sought-after 50p! Secure your 2021 UK Team GB Tokyo 50p Coin today by clicking here >>
I still can't quite believe 2020 is here and we're into a new decade! But what better excuse could there be to take a look back at some of our favourite coin releases from the past 10 years?
Along with new coins, the numismatic world as a whole seems to have expanded as a new generation of collectors have discovered the joy of this fantastic hobby.
There's no denying we've seen some incredible coins released since 2010, but the Change Checker team have picked out our personal favourite TOP FIVE.
So without any further ado, here are the coins we believe to be the greatest of the past 10 years. Drum roll please...
---
1. The London Olympic and Paralympic 50ps
Issued to mark the 2012 Olympic and Paralympic Games hosted by London, this coin series played a huge part in transforming the 50p into the UK's most collectable coin.
29 different 50p coin designs were released to commemorate the different sports and across the nation millions rose to the challenge of collecting them all.
The Royal Mint now estimates that as many as 75% of the Olympic 50p coins have been removed from circulation by collectors, which is a testament to their popularity.
It was certainly the Olympic 50p series that reawakened the nation's love of coin collecting in the last decade, so we just had to include them at the top of our list!
2. The Beatrix Potter 50ps
Next up is a series which inspired a whole new generation of collectors, and for that reason it would be a crime not to include the Beatrix Potter 50p series on our list.
Just like me, I'm sure you'll have fond childhood memories of reading the enchanting tales of Peter Rabbit and his friends as a child and this beautiful 50p series really does do justice to those memorable tales.
4 years, and 14 coins later, the Beatrix Potter 50p coins remain one of the public's favourite ever collection of coins.
Since The Royal Mint released the first Beatrix Potter 50ps in 2016, these charming coins have created a collecting frenzy, becoming increasingly sought-after to this day.
I'm sure I'm not alone when I say that this is one of the stand-out coin series of all time, let alone the decade!
3. Queen Elizabeth II's 90th Birthday £5
As a nation, we've celebrated Her Majesty the Queen's landmark birthdays, jubilees and wedding anniversaries during her long and eventful reign.
Traditionally, the Queen's birthday milestones are celebrated with £5 coins, as seen issued in both 1996 and 2006 to mark her 70th and 80th birthdays.
And so, this decade, when Queen Elizabeth II became the first British monarch to celebrate their 90th Birthday, the release of this £5 coin in 2016 was particularly special and hugely significant for collectors around the world.
This was the only official UK £5 coin to mark this special occasion, designed by acclaimed artist Christopher Hobbs, who captured the Queen's love of flowers, showing nine roses – one for each decade of the Queen's life.
4. 2015 Britannia £2
Britannia has a long standing history with British coinage, having featured on a British coin in one way or another for more than 300 years.
In 2008 she was surprisingly dropped from the 50p, despite a Daily Mail campaign to save her. However in February 2015 it was announced that Antony Dufort's modern interpretation of Britannia would be making a triumphant return to British circulating coins, replacing the definitive £2 "Technology" design which had featured on the coin since 1997.
This was a very popular move from The Royal Mint, but it wasn't until the mintage figures were announced that the real surprise was unveiled…
Only 650,000 of the 2015 dated Britannia £2 coins had been stuck for circulation, making it one of the rarest UK £2 coins ever!
The rarity and numismatic significance of this coin as the UK's new definitive £2 means it had to earn a spot on our Top Five list.
5. The A-Z of Great Britain 10ps
In 2018, The Royal Mint sparked huge excitement across the nation with the surprise release of 26 brand new 10p coin designs.
Each coin design was created to represent an image of what makes Britain British from A – Angel of the North, all the way to Z – Zebra Crossing, and collectors quickly fell in love with these unique coins.
Figures for 2018 confirm that 220,000 of each design entered circulation, meaning each design is almost as rare as the Kew Gardens 50p – the UK's rarest coin in circulation!
A further 2.1 million A-Z 10ps were released in 2019 overall, meaning there really aren't many to go around and many collectors are struggling to come across them in their change as they are being snapped up so quickly.
The A-Z 10ps really have been one of the biggest numismatic talking points of the decade and so they just had to be included on our list. Have you been lucky enough to find any?
Of course there have been so many other incredible releases in the past 10 years and narrowing it down to just five was a tough job, but we certainly feel that these coins have got to be highlights of the last decade.
Let us know which coins would make it into your Top Five in the comments below!
---
If you're interested in coin collecting, our Change Checker web app is completely free to use and allows users to:
– Find and identify the coins in their pocket
– Collect and track the coins they have
– Swap their spare coins with other Change Checkers
Sign up today at: www.changechecker.org/app