Posts Tagged 'cashless society'
It's been revealed that no 1p and 2p coins were struck for circulation by The Royal Mint last year.
This marks the first time in decades that no penny coins were struck in a year. In fact, the last time we saw a year with no new 1p coins was way back in 1972! And it's been 35 years since the last time no new 2p coins were struck for circulation.
The future of the penny
Back in May 2019, the UK Treasury confirmed that 1p and 2p coins will continue to be used "for years to come". Find out the full story here.
This news emerged following concerns that the 1p and 2p coins would be scrapped after their validity was questioned in the 2018 Spring Statement.
Members of the public were outraged by the idea of the humble penny being scrapped. However it isn't just sentimental value which has safeguarded the future of the penny.
It's estimated that around 2.2 people are thought to be reliant on cash to live their daily lives. This includes the elderly, vulnerable people and rural communities who would likely be hit hard if cash availability were to decline.
Card payments are on the rise
Nevertheless, it is clear that card and electronic payments are on the rise and whilst around 500 million 1p and 2p coins are usually issued each year, the fact that none were produced last year goes to show how low the demand for these coins currently is.
We already know that no 20p or £2 coins were struck for circulation in 2017 and it's also been revealed that no £2 coins were struck for circulation in 2018 either.
A spokesperson from the Treasury said, "We didn't ask the mint to issue any £2 or 1p/2p coins this past year because there are already enough of these in circulation. Our coins are of the highest quality and the amount we ask the Royal Mint to produce every year depends on demand from banks and Post Offices."
Commemorative £2 coins
Despite no £2 coins entering circulation since 2016, collector editions of the new commemorative designs have still been produced by The Royal Mint to mark Britain's most important anniversaries.
Whilst some people are happy to pay a little more to secure the latest coins in superior quality, others are understandably frustrated by the lack of coins entering circulation recently.
To give collectors the chance to own 2019 UK £2 and 50p coins for just face value, this year we launched the Change Checker Face Value Coin Ballot, which you can find out about here.
Spending a penny
It's thought that around 10.5 billion 1p coins are currently in circulation, but the Treasury estimates that roughly 60% of copper coins are typically only used once before being stashed away or lost.
Despite the lack of 1p and 2p coins being struck for circulation last year, we know that the future of our UK coins is still secure (for now at least), but how often do you find yourself actually spending your 1p and 2p coins?
Let us know in our Facebook poll:
---
If you're interested in coin collecting, our Change Checker web app is completely free to use and allows users to:
– Find and identify the coins in their pocket
– Collect and track the coins they have
– Swap their spare coins with other Change Checkers
Sign up today at: www.changechecker.org/app
Visa was in meltdown on Friday, and not because of the hot weather that hit Britain this weekend, but due to a 'hardware failure' which affected card payments and sent cashless customers into chaos…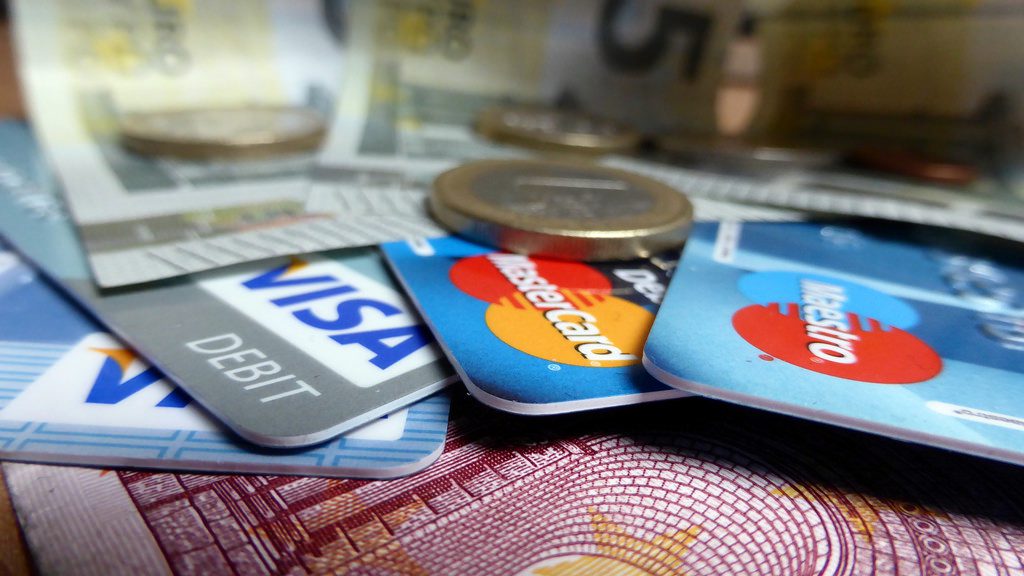 At 2.30pm, just as the nation was preparing to leave work for the pay day weekend, the Visa network crashed and left millions unable to pay for goods across both the UK and Europe.
Major retailers reported failures on card payments and bedlam ensued as queues built up at petrol stations, shopping was abandoned at supermarket tills and outraged cardholders took to social media to vent their frustration.
Following debates on whether or not Britain should become a cashless society, Friday's incident seems to have further confirmed for us the importance of cash in our everyday lives and has been a stark reminder of the downfalls of relying solely on card payments.
Were you affected by the Visa crash on Friday? Let us know in the comments below.