2020 marked the 75th anniversary of Victory in Europe Day, and the official end of the Second World War.
Following the Allies' acceptance of Nazi Germany's unconditional surrender on the 8th May 1945, the war in Europe had finally come to a close after a long five years of conflict.
Most UK collectors will be familiar with the United Kingdom 75th Anniversary of Victory in Europe Day £2 coin issued earlier this year to commemorate the historic event.
However, Allied Nations across the globe have been commemorating 75 years since the end of the Second World War and this important anniversary has been marked with unique coin issues from some of the world's most renowned Mints.
Coins issued by the Netherlands, Canada, France, and Belgium, in addition to the UK £2, have been brought together for the first time in the remarkable 75th Anniversary of VE Day Allied Nations Coin Pack.
75th Anniversary of VE Day Allied Nations Coin Pack
Featuring FIVE carefully chosen commemorative coins from world renowned Mints and including The Royal Mint's 75th Anniversary of VE Day £2 coin as the centrepiece, this limited edition Commemorative Coin Pack has been released JUST for Change Checkers.
The coins included with this extraordinary set are:
United Kingdom £2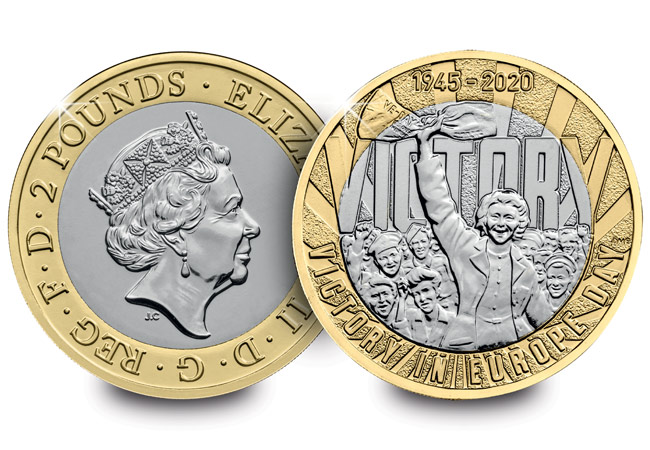 This brand new United Kingdom £2 coin by Royal Mint designer Dominique Evans features a woman holding a newspaper aloft in crowd of celebrating people, set against a backdrop of the word 'VICTORY'. The edge inscription reads 'JUST TRIUMPH AND PROUD SORROW'.
Canada $2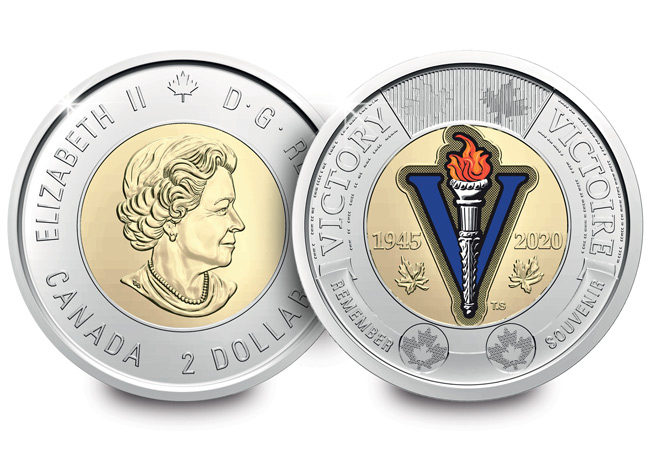 As a tribute to the fallen and a promise to never forget, Canada have issued a commemorative $2 coin marking the 75th anniversary of the end of the Second World War. This coin re-creates the iconic Victory Nickel design on a brand new $2 coin.
Belgium 2.5 Euro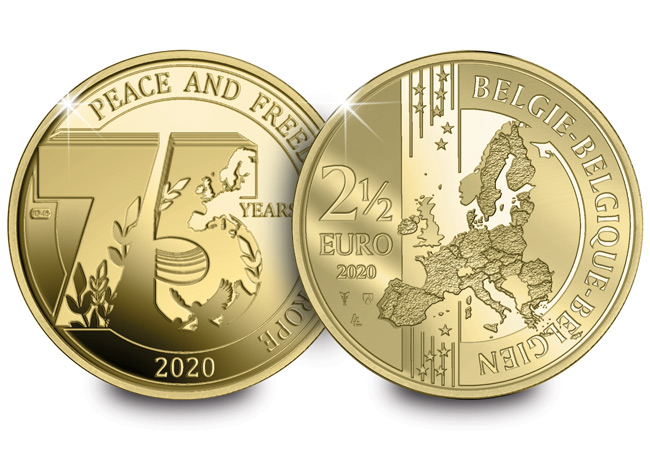 The Royal Mint of Belgium issued this 2.5 Euro coin designed by Luc Luycx to show Europe lit with fireworks in honor of this 75th anniversary. The reverse shows the newly liberated Brussels on 4th September 1944.
This coin is limited to a maximum circulation of 50,000 pieces worldwide.
Netherlands 5 Euro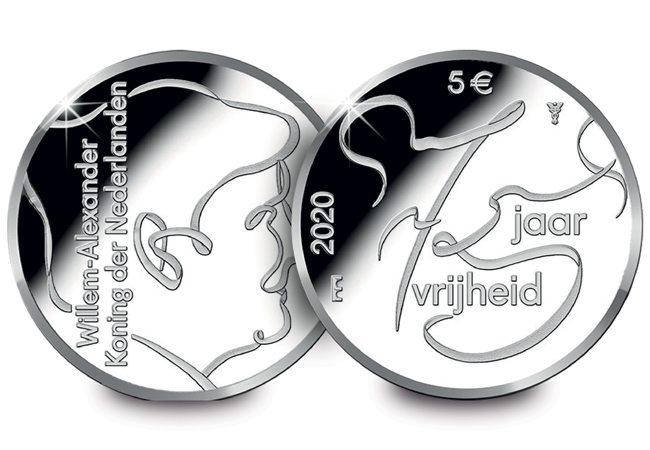 Although part of the Netherlands had already been liberated in 1944, it wasn't until the 5th May 1945 that the whole of the Netherlands was allowed to live in freedom. This 5 Euro is the official commemorative coin to mark such an important moment in history and has been designed by artist Marijke van Warmerdam.
Only 15,000 Silver-Plated pieces are available worldwide!
France 2 Euro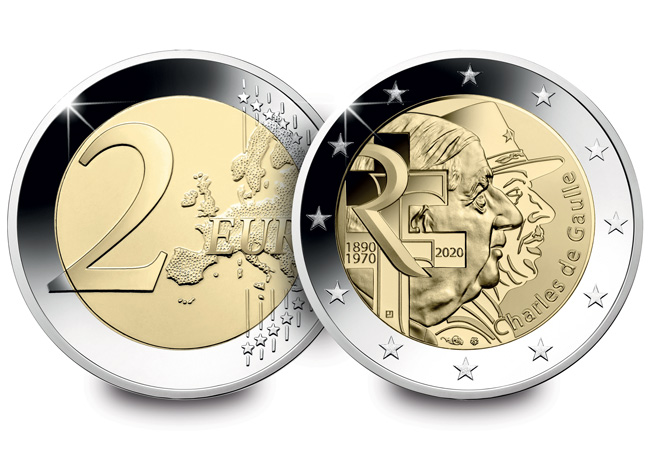 Renowned French army officer and statesman, Charles de Gaulle led the Free French Forces against Nazi Germany in World War II. This 2 Euro coin features two profiles of de Gaulle as both the revered army general during the war, and as President of France during his second term. A Lorraine cross also features on the design as the symbol of free France, chosen by General de Gaulle.
---
All of these incredible coins come presented in the Change Checker 75th Anniversary of VE Day Coin Pack. Which one is your favourite? Let us know in the comments below!
---
Secure the Limited Edition 75th Anniversary of VE Day Coin Pack to your Collection Today!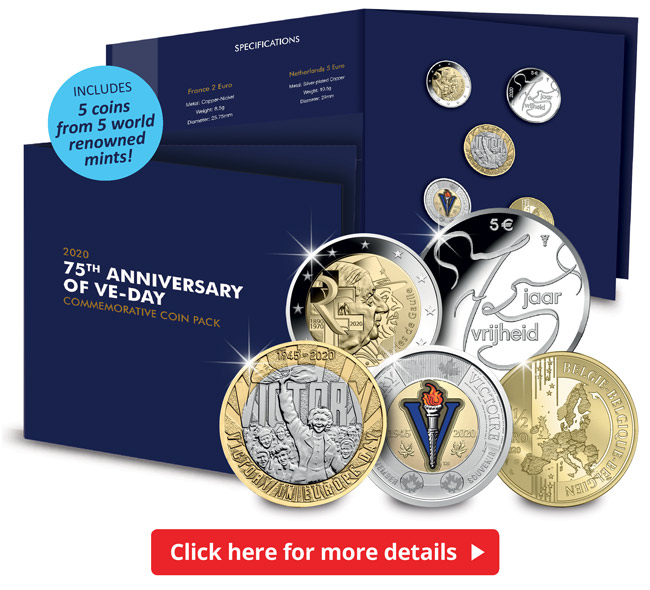 Due to the difficulty of sourcing these coins, we have only a limited number of these extraordinary packs available!
To ensure you don't miss out on this special anniversary year, please secure your Change Checker 75th Anniversary of VE Day Allied Nations Coin Pack here >>
As every collector knows, an error can add significant value to a coin. You only need to look at the undated 20p saga to realise just how much impact a simple human mistake can have. Those 20p coins with a mismatching obverse and reverse still frequently sell for as much as £50.
But sometimes it also pays to look further than the coin itself for such slip-ups.
Brilliant Uncirculated presentation packs, or BU Packs, are issued annually by the Royal Mint and are a collector's item in their own right. They contain a full set of uncirculated coins for the year, along with illustrated packaging and more information about each coin.
These packs are equally prone to human errors, and this year has already been an eventful one in that respect.
2015 Annual Coin Set
If you were among the first collectors to secure a 2015 UK Coin Pack from the Royal Mint, the likelihood is you've been sent one with a printed error.
The specification in these original packs states an edge inscription for both the Battle of Waterloo and the Churchill commemorative £5 coins, but in fact both of these base metal coins have milled edges with no inscription. Once the Royal Mint were made aware of the error, the packaging was promptly changed to remove the text, but of course a significant number of packs had already slipped the net.
The New Portrait BU Pack
The latest presentation pack was issued recently to mark Jody Clark's new effigy of the Queen, with all coins featuring his new portrait.
Again, if you were quick to snap up one of these packs you may have noticed a couple of mistakes which were overlooked in production.
The first is an errant photographic library watermark which somehow found its way onto the final packaging, and appears in an image of the Queen and Prince Philip.
The second and more surprising mistake to look out for is the specification on the reverse stating Ian Rank-Broadley FRBS rather than Jody Clark as the obverse designer of the new coins.
At the time of writing, we understand the Royal Mint has withdrawn the pack from sale and are awaiting a re-print.
For now, it is impossible to say precisely how rare these packs are, and it is unlikely that the Royal Mint will ever disclose the exact number.
It's normal to feel short-changed if you've bought any item which has a defect. However, if you have recently added one of these error packs to your collection, you have actually secured something which is quite special to collectors, and may turn out to be highly prized in years to come.