Posts Tagged 'Five Pound Coin'
Are you strong, reliable, fair and conscientious? Then you could be born in the Lunar Year of the Ox!
The Chinese Zodiac calendar can be tracked back as far as the 14th Century B.C and has fascinated the imaginations of millions of people since.
As part of the eternal twelve-year cycle, an animal and its reputed attributes are assigned to each year.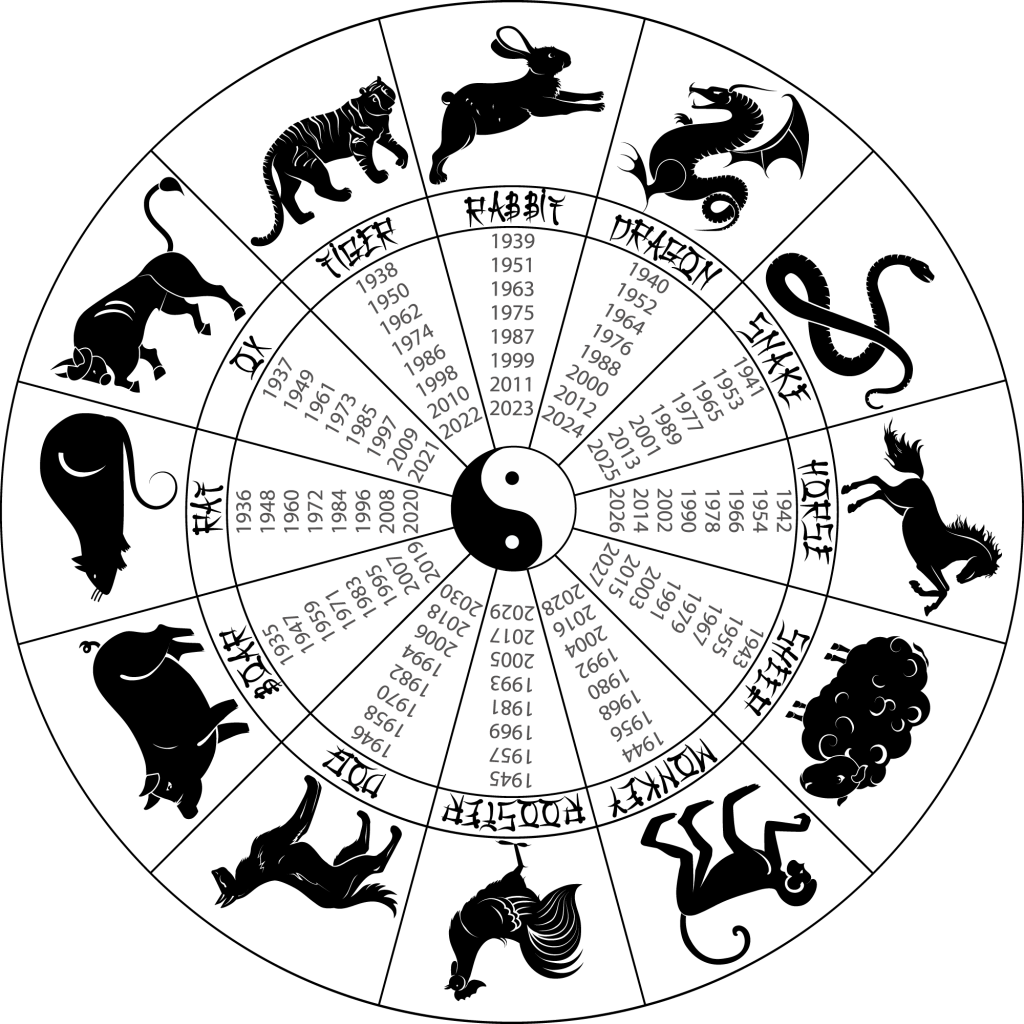 Like so many ancient traditions, the origin stories of the Chinese Zodiac vary. Some say that the Buddha called on animals to help mankind and only 12 responded. Others say a Great Race was held to determine which animal would be placed in the zodiac for eternity.
Excitingly for coin collectors, in tribute to the legend of the Zodiac, The Royal Mint have released a brand new Chinese Zodiac £5 coin in Superior Brilliant Uncirculated quality for the first time ever!
2021 UK Lunar Year of the Ox £5
A brand new coin has JUST been released to celebrate the Lunar Year of the Ox!
Harry Brockway's design of this brand new £5 coin blends traditional Asian culture with British artistry, whilst also echoing characteristics of this formidable beast.
This impressive creature can be seen peacefully immersed in a British-inspired countryside, with the strength and size of its muscles taking centre-stage.
Qualities associated with people born in the Lunar Year of the Ox include being calm, patient, methodical and trustworthy. Lucky numbers for this Lunar Year include 1 and 4 and lucky flowers during this calendar include lily of the valley and lucky bamboo.
Secure the brand new 2021 UK Lunar Year of the Ox £5 to your collection for just £10.99 (+p&p) by clicking here.
A coin collecting first – Lunar Year of the Rat £5 in Brilliant Uncirculated Quality
Starting in 2014 with the Year of the Horse, The Royal Mint have released a £5 coin as part of their Shēngxiào Collection every year.
However, until 2020 these coins have only ever been available in precious metal.
In 2020, for the first time ever, The Royal Mint issued a £5 coin as part of their Shēngxiào Collection in Brilliant Uncirculated Quality.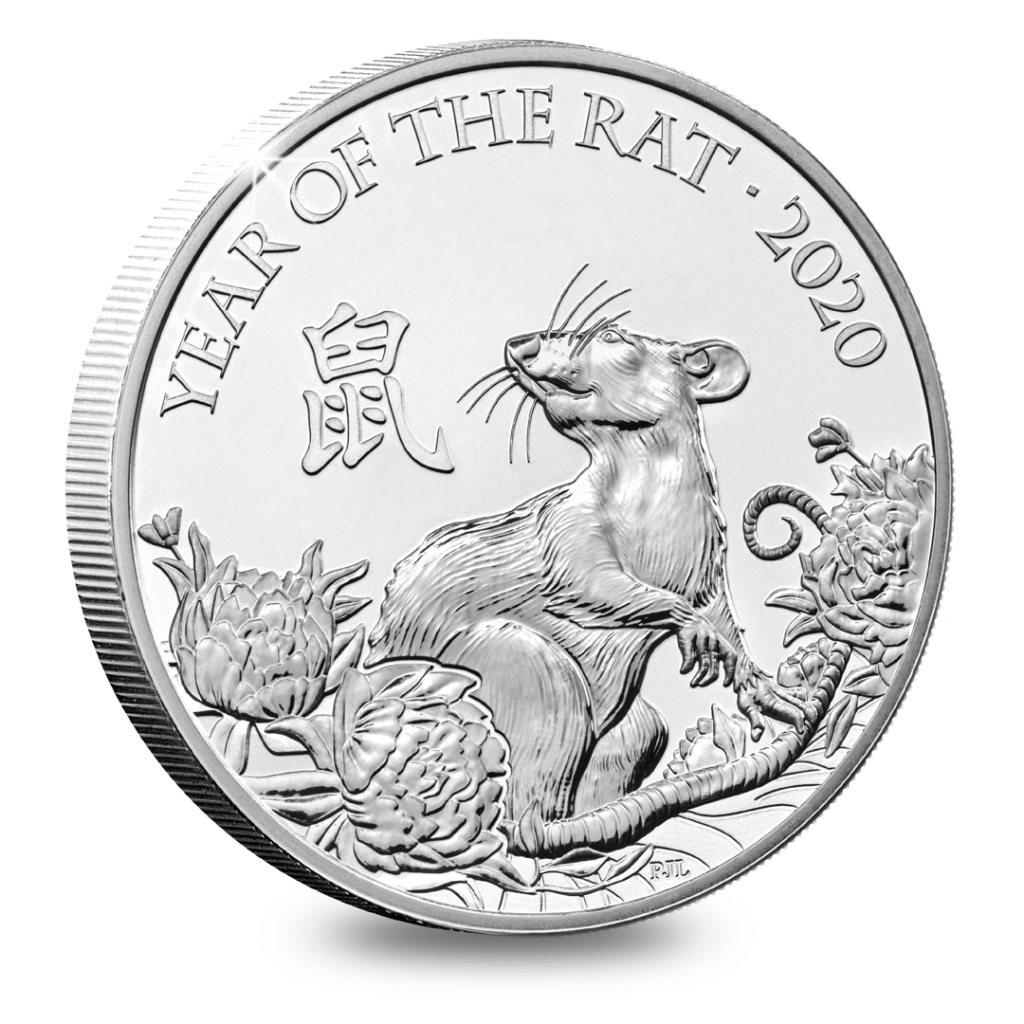 A coin collecting first, the 2020 Lunar Year of the Rat Brilliant Uncirculated £5 coin was intricately designed by Royal Mint engraver P.J. Lynch to capture the characteristics of the people born in the Year of the Rat.
The design shows a single rat crouched and sniffing the air, showcasing its agility and inquisitiveness.
Other qualities associated with those people born in the Year of the Rat are intuitiveness and acuteness, while the element for these people is Water. Their lucky numbers could also include 2, 3, 6 and 8 and they should avoid number 4, 5 and 9.
The Chinese Zodiac Calendar – what animal are you?
There are twelve animals in total in the Chinese Zodiac calendar, but do you know what animal you are?
We've listed all twelve Zodiac animals below – let us know in the comments below if you think you match with your animal and its given characteristics!
Rat: quick-witted, smart, charming, and persuasive
Ox: patient, kind, stubborn, and conservative
Tiger: authoritative, emotional, courageous, and intense
Rabbit: popular, compassionate, and sincere
Dragon: energetic, fearless, warm-hearted, and charismatic
Snake: charming, gregarious, introverted, generous, and smart
Horse: energetic, independent, impatient, and enjoy traveling
Sheep: mild-mannered, shy, kind, and peace-loving
Monkey: fun, energetic, and active
Rooster: independent, practical, hard-working, and observant
Dog: patient, diligent, generous, faithful, and kind
Pig: loving, tolerant, honest, and appreciative of luxury
---
Secure your 2021 UK Lunar Year of the Ox £5 in Brilliant Uncirculated quality!
This is the perfect opportunity to celebrate the Chinese Zodiac Year of the Ox – and could even make a great gift for anyone born in this year!
Discover the journey of the crown coin and how it became the UK's flagship £5 commemorative coin…

Do you have any of these crown coins in your collection? Let us know in the comments below!
---
Own the £5 coin issued to celebrate an unprecedented British Royal milestone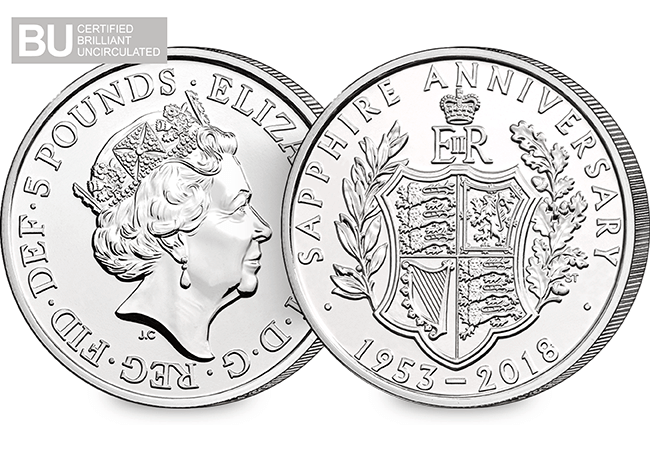 To celebrate this unprecedented Royal milestone, of the 65th anniversary of Her Majesty the Queen's Coronation, The Royal Mint issued a £5 coin in 2018 in superior Brilliant Uncirculated quality, as a lasting tribute to this historic year.
Today is Prince Philip's 98th birthday, an extraordinary milestone by all accounts, and so we've taken a look back at some of the coins issued to commemorate key moments throughout his life.
Born in Corfu in 1921, he is actually the oldest living great-grandchild of Queen Victoria. Prince Philip was born into the Greek royal family but his family was exiled from Greece when he was a child.
In 1939 he began corresponding with Princess Elizabeth, and after World War II he was granted permission by the King to marry her.
Prince Philip's life of royal service began at the Queen's accession in 1952 and he has since become the longest-serving consort in British history and the oldest-ever male member of the British Royal family.

2007 Diamond Jubilee £5
In 2007, Her Majesty the Queen and the Duke of Edinburgh celebrated their Diamond Wedding Anniversary, a remarkable 60 years of marriage.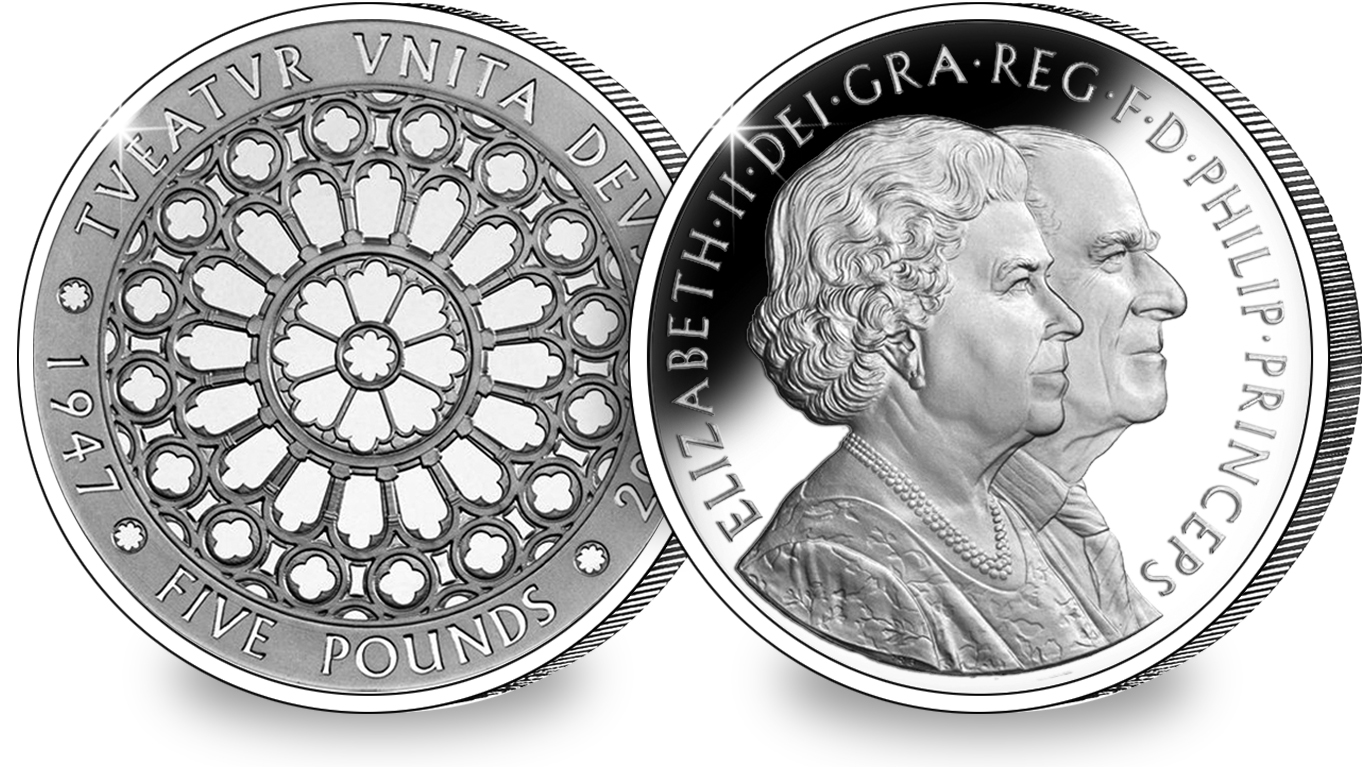 Due to this massive milestone and a truly proud moment for them both, the Royal Mint issued a new £5 coin.
Designed by Emma Noble, the reverse beautifully depicts the Rose Window at Westminster Abbey. This highly sought after coin is the only UK coin to feature the conjoined portrait of the Queen and Prince Philip.
2011 90th Birthday of Prince Philip £50
In 2011 a UK £5 coin was issued by The Royal Mint in celebration of the 90th birthday of Prince Philip.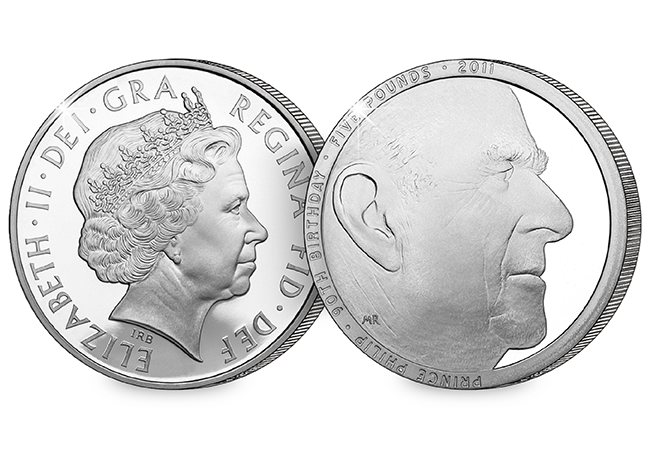 The coin's design features a specially commissioned portrait of Philip by Mark Richards FRBS.
Excitingly, just 18,730 of these coins were struck in Brilliant Uncirculated presentation packs making it one of the rarest £5 coins ever. And because of this, the coin is extremely sought after by collectors and is virtually impossible to get hold of on the secondary market.
2017 Prince Philip 70 Years of Service £5
In 2017, The Royal Mint released a brand new UK coin paying tribute to Prince Philip and his 70 years of service.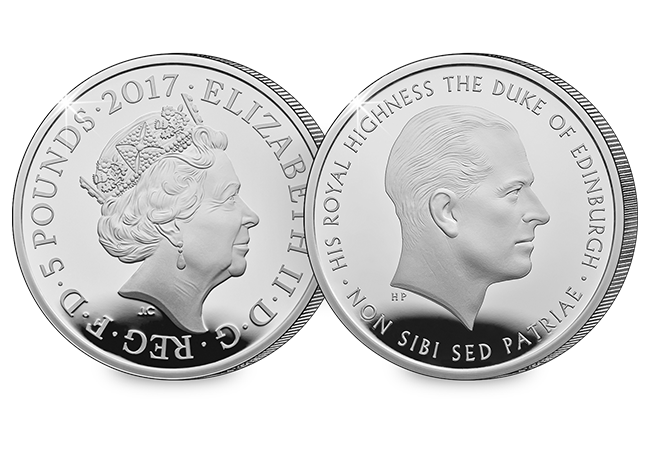 On 4th May 2017, Buckingham Palace announced that Prince Philip, the Duke of Edinburgh would be retiring from public duty. This marked an incredible 70 years of service to the Queen, the United Kingdom, British Isles and the Commonwealth.
As well as a Base Metal coin, a very limited number of Silver Proof coins were made available, with just 3,000 coins being struck. Unsurprisingly, this coin was quick to sell out at The Royal Mint and with their distributors.
Did you know he worked with the Royal Mint?
In 1952, The Duke of Edinburgh was appointed President of the Royal Mint Advisory Committee. His role included selecting the design of coins, medals and seals for the new reign of Her Majesty the Queen.
He worked with the Royal Mint right up to his retirement in 1999 so it's fair to say that the coins we know and love from years gone by, were specially selected by Prince Philip.
---
Secure the 2017 Prince Philip 70 Years of Service £5 coin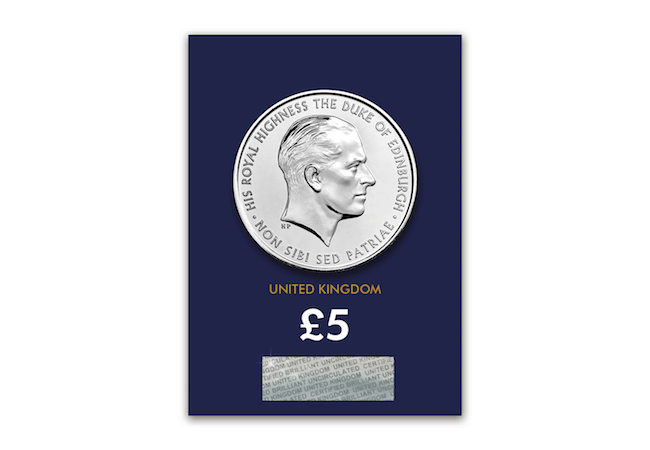 Whilst the Silver Proof version of this coin was quick to sell out, you still have the opportunity to get your hands on the Base Metal £5 coin in CERTIFIED BU quality.
Click here to secure the Brilliant Uncirculated Prince Philip 70 Years of Service £5 coin.