Earlier in the year, we updated our Change Checker Guide to UK Commemorative Coin Mintages which included details of all the coins issued into circulation in 2017.
But The Royal Mint has just updated its mintage figures for 2017-dated 50p coins.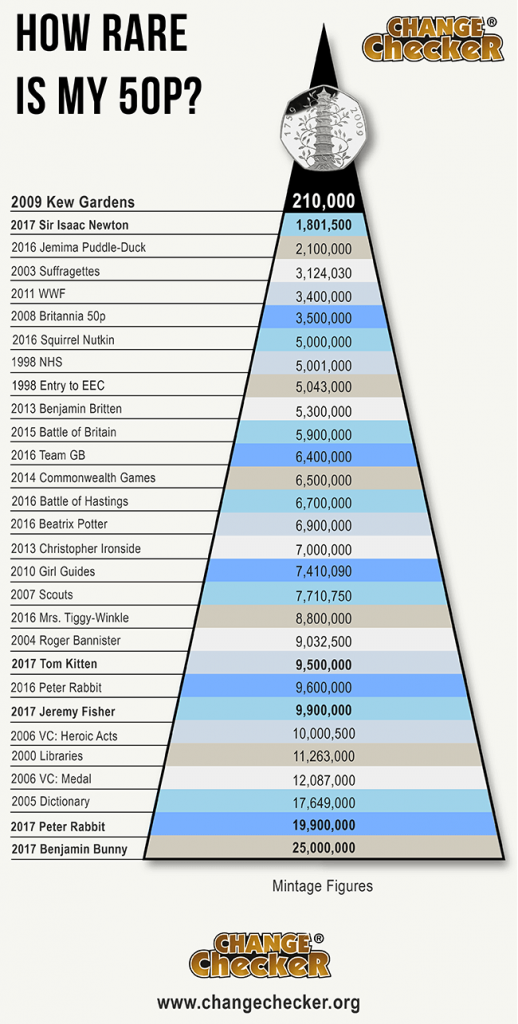 It won't be a surprise that the 2009 Kew Gardens remains king of the 50p coins, but owners of the 2017 Sir Isaac Newton 50p will be glad to hear that the coin has managed to keep its sought-after 2nd place position on the chart. However, the final mintage has crept up by 1,500 bringing the total to 1,801,500
Whilst all four Beatrix Potter 50ps already had fairly high mintages when the figures were first revealed, the final mintages have since increased, the obvious change being the 2017 Benjamin Bunny 50p which has more than doubled. It has been confirmed that further Benjamin Bunny 50ps went into circulation during 2018, bringing the total mintage to 25,000,000.
---
Want to add the 2017 Jane Austen £2 to your collection?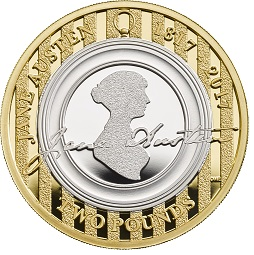 Own it today in Brilliant Uncirculated quality. Secure yours here >>
Last month, we were gripped by football fever and the hopes of England finally bringing football home for the first time since 1966. The nation was in awe of our Golden Boot winning captain, Harry Kane and the fantastic effort of our young team, who made it through to the semi-finals before meeting their match against Croatia.
So, much to our disappointment, football didn't come home this year, but something very special indeed has happened as a result of England's champion goal-scorer…
A number of unique £5 notes, engraved with a tiny portrait of footballer Harry Kane with the inscription 'World Cup Golden Boot Winner 2018', have been put into circulation by specialist micro-engraver Graham Short.
Short has been using fine needles to carefully etch Kane's portrait on the 'clear section' of the polymer £5 notes to celebrate the England Football team, taking six days to complete each inticate design.
Six notes will be distributed by Mr Short, with the first being given to Harry Kane himself and the others being spent across the UK, including the village of Meriden (West Midlands), Edinburgh and Merthyr Tydfil. The final note is rumoured to be spent in Northern Ireland this week, so Change Checkers all over the UK, keep your eyes peeled!
Graham Short has revealed the serial numbers of these notes for you to look out for:
Each note is insured for £50,000, so anyone lucky enough to get their hands on one can expect that sum if they auction off the fiver.
You may remember our previous blog detailing some of Mr Short's other work which featured a micro-engraving of Jane Austen on the Polymer banknotes of which there is still one left to find.
Eagle eyed collectors have been hunting down this final note and I'm certain will be just as excited as we are to hear about the Harry Kane notes.
---
Own the official coins of the 2018 FIFA World Cup™ with the official Russian Rubles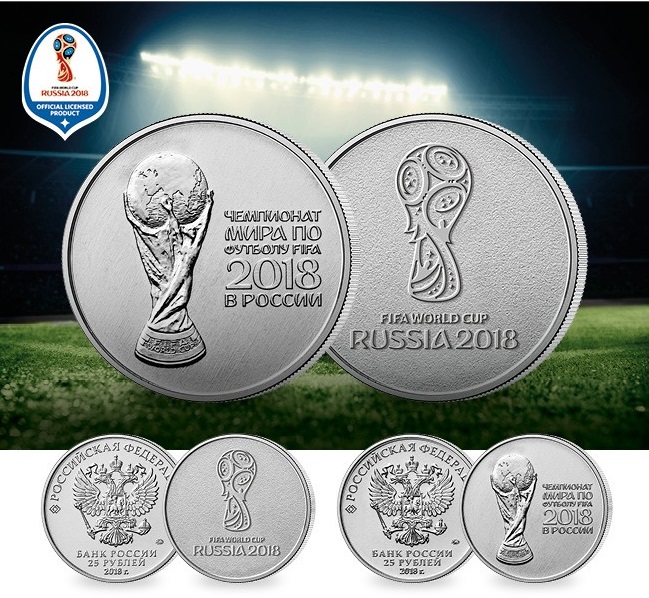 You can own both 2018 FIFA World Cup™ Commemorative Coins in uncirculated quality for just £9.99 with FREE POSTAGE!
We only have a limited number left in stock, so act quick to secure yours here >>
You might remember our blog from last year reviewing 2016 coin mintages, but we've also updated our Change Checker Guide to UK coin mintages which includes all the details we have so far on the coins issued in 2017.
Have you managed to find any yet?
Not surprisingly, Kew Gardens remains king of the 50p coins, with Jemima Puddle Duck also sitting in top three, however a new contender has knocked this sought-after Beatrix Potter 50p off second spot, as the 2017 Sir Isaac Newton 50p takes 2nd place just below Kew Gardens.
The 2017 Sir Isaac Newton 50p was issued to commemorate the achievements of one of the most influential scientists of all time and a key figure in the scientific revolution, as well as being master at The Royal Mint for three decades. Although this coin comes nowhere near to the Kew Gardens' scarce mintage of 210,000 and is closer to Jemima Puddle Duck's mintage of 2,100,000, still only 1,800,000 of these coins were minted, meaning our top three each have at least 1 million less coins in circulation than any other 50p.
Other newcomers to our updated UK mintage guide include the 2017 Beatrix Potter coins – Jeremy Fisher, Tom Kitten, Benjamin Bunny and Peter Rabbit. These four coins have fairly high mintage figures, with Peter Rabbit in fact having the highest mintage figure of all circulation 50ps at 19,300,000. This is thought to be due to the staggering popularity of the 2016 Beatrix Potter coins and high demand for the Peter Rabbit coin in particular. It will be incredibly interesting to see what the mintage figures for the 2018 Beatrix Potter characters will be.
But what about the 2017 £2 coins?
We haven't been able to include the 2017 Jane Austen £2 or the WW1 Aviation £2 coins in our charts yet as the mintage figures are yet to be released, however you can view our previous £2 mintage figures here. There hasn't been any feedback from Change Checkers finding these coins in circulation but we're hoping they'll turn up soon. We will of course be the first to update you as soon as we have more information on these coins.
So far in 2018, seven new 50ps have been released, including the Representation of the People Act, Peter Rabbit, Flopsy Bunny, Tailor of Gloucester, Mrs Tittlemouse, Paddington at the Station and Paddington at the Palace. As far as we're aware the coins have not entered circulation and therefore we don't expect the mintage figures to be released for quite a while.
---
Want to add the 2017 Jane Austen £2 to your collection?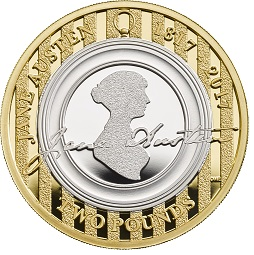 Own it today in Brilliant Uncirculated quality. Secure yours here >>