Posts Tagged 'lenticular feature'
The iconic UK definitive bi-metallic £2 has just been re-issued by The Royal Mint, celebrating 25 years since it first entered circulation!
Order your 2022 UK 25th Anniversary CERTIFIED BU £2 here >>
This brand new coin follows the design of the first definitive £2, the Technology £2. But eagle-eyed collectors will spot some very special features on this new issue…
25 years of our bi-metallic £2 celebrated with a new lenticular feature
In the centre of the original Technology £2, you'll see the central lenticular area transform from four separate scrolls into eight intertwined scrolls, representing the Iron Age.
But, instead of eight scrolls, this re-issued bi-metallic £2 reveals the number '25' when tilted – a clever way of celebrating the anniversary!
Last QEII Commemorative Bi-Metallic £2
The 25th anniversary of the £2 coin is confirmed to be the last UK commemorative bi-metallic £2 coin which features an effigy of Her Late Majesty.
This is sure to make this coin even more sought-after, as collectors rush to find the last UK coins with Queen Elizabeth II's portrait on them.
Special dual-date
As well as the unique lenticular feature, this brand new £2 also features a special dual-date.
Featuring the original 1997 date on the reverse, and the 2022 date on the obverse, this coin becomes one of just a handful of UK coins to have a dual-date on its design.
Special Privy Mark
The obverse not only features Jody Clark's QEII portrait, but also includes a special privy mark in the form of the central Iron Age circle.
Order your 2022 UK Bi-Metallic Re-issued 25th Anniversary CERTIFIED BU £2 here >>
Sell out history
Plus, this year has already seen £2 coin SELL OUTS. On the day the 150th Anniversary of the FA Cup £2 launched, limited edition specifications SOLD OUT within mere hours!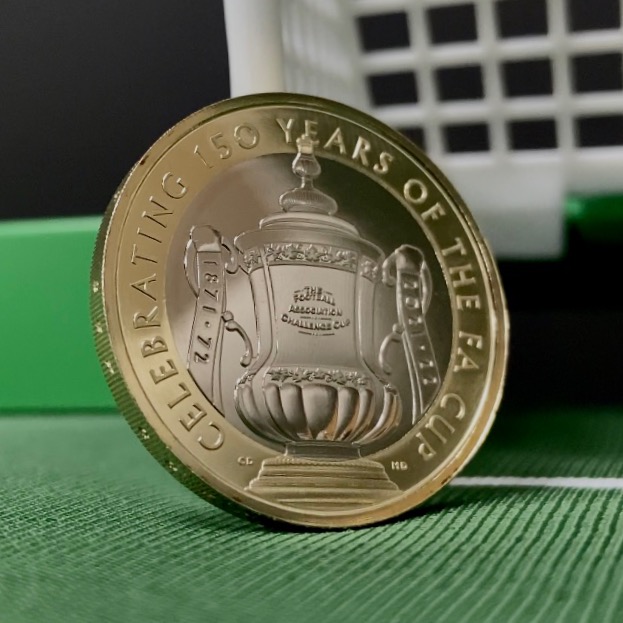 Make sure you get your hands on the 2022 UK 25th Anniversary CERTIFIED BU £2 by ordering yours here >>
The favourite UK £2 coin – voted by you!
Earlier this year, we asked Change Checkers which bi-metallic £2 design was their favourite. Can you guess which one came out on top? Find out here >>
The Scarcest Bi-metallic £2 coins
Plenty of popular bi-metallic £2 coin designs have gone into circulation since 1997, but the most scarce £2 coin is the 2002 Commonwealth Games NI £2.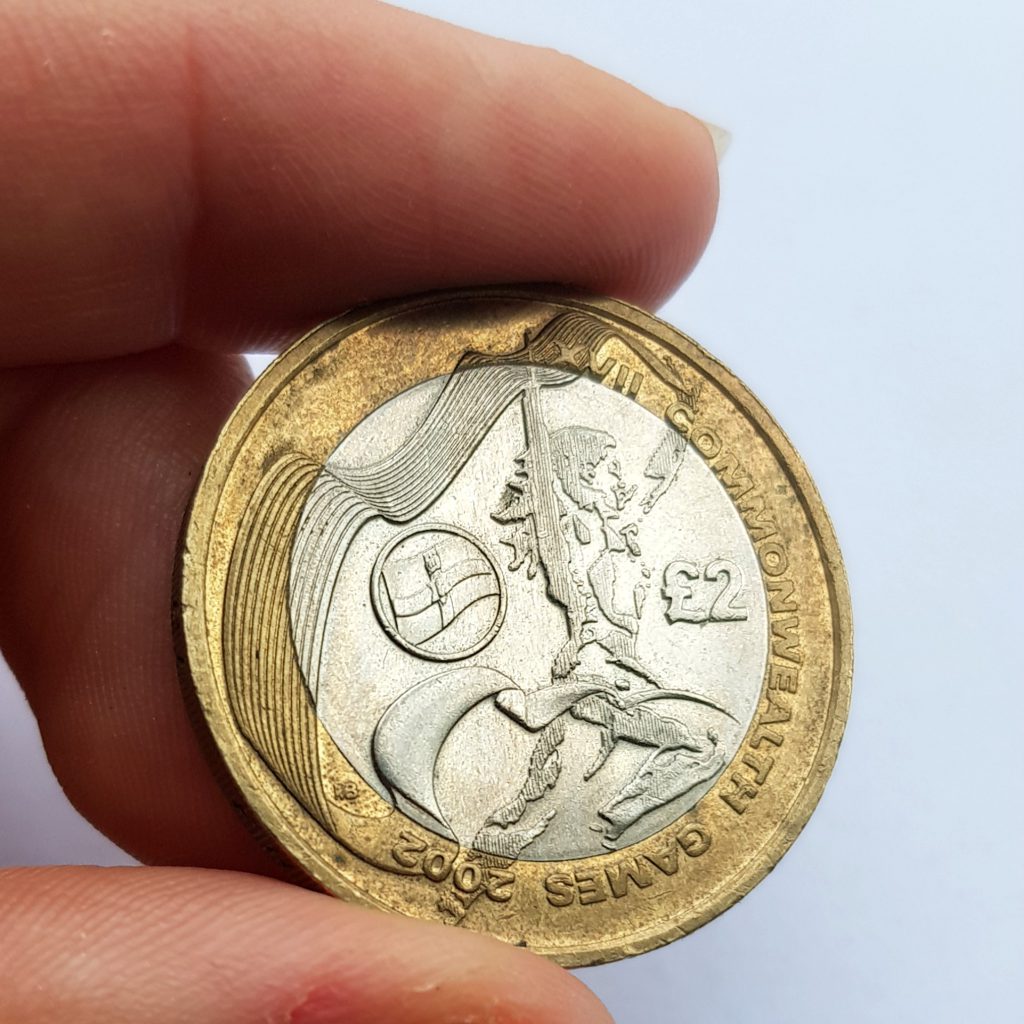 With a mintage figure of just 485,500, this coin is particularly hard to spot in your change. Find out more about this coin here >>
£2 'errors'
You may also spot £2 'errors' in your change too, although these are very rare. They can occur when striking the bi-metallic coins, which has a very specific process. If you'd like to learn more about error and mis-strike coins, click here >>
---
The re-issued bi-metallic £2 coin is sure to be a hit with collectors. What is your favourite £2 from the last 25 years?
---
Order your 2022 UK Bi-Metallic Re-Issued 25th Anniversary CERTIFIED BU £2 here >>
A brand-new collection of UK Harry Potter 50p coins has just been issued! Each features a spellbinding lenticular feature, which is sure to drive demand.
Celebrating 25 years since the publication of Harry Potter and the Philosopher's Stone, the designs of these 50p coins are inspired by Jim Kay's 2015 immersive illustrations.
The first coin in the series has JUST been issued, featuring the world's best-loved wizard…
UK's FIRST Harry Potter 50p
This is the UK's first 50p to celebrate Harry Potter and excitingly, it also features another never-before-seen special feature…
For the first time ever, The Royal Mint has created a lenticular feature on a UK 50p. When you tilt the coin, the iconic lightning bolt replaces the number 25.
This 50p is full of exciting firsts and is likely to be one of most popular releases of all time!
You can order the 2022 Harry Potter 50p coin in Brilliant Uncirculated quality for JUST £4.99 (+p&p) by clicking here >>
And if you're lucky, you could even be one of the 1,000 collectors to receive a FREE GIFT included in Change Checker launch day orders…
You can also pre-order the remaining coins in the series. That means you can take advantage of our online-only Multi Buy p&p saving. Click here to find out more >>
Continue the collection…
Continuing the series, we will see the below 50p coins issued, each featuring the signature lenticular feature:
A depiction of the Hogwarts Express and the figure of Harry Potter with the inscription, 'Hogwarts Express 25 Years of Magic'
A depiction of Albus Dumbledore and the inscription, 'Albus Dumbledore 25 Years of Magic'
A depiction of Hogwarts School and the inscription, 'Hogwarts 25 Years of Magic'
The best news is that you can get ahead of the crowd right now and pre-order the remaining coins alongside the brand new Harry Potter 50p.
By ordering all four coins in Brilliant Uncirculated quality today, you'll also receive savings on your postage costs with our online-only Multi-Buy offer!
Guarantee yours for JUST £4.99 each by clicking here >>
Get the Harry Potter 50p coins here!
Don't miss the chance to secure your 2022 UK Harry Potter 50p in superior Brilliant Uncirculated quality today for just £4.99 (+p&p)!
Click here to get yours and to pre-order the other three coins in the series >>