Posts Tagged 'Northern Ireland'
To commemorate the 400th anniversary of the most-famous journey of the Mayflower, The Royal Mint has issued a brand new £2 coin.
2020 UK Mayflower £2
This year marks 400 years since the Mayflower set sail on its famous voyage from Plymouth, England to the 'New World' in 1620 – a key event in British history.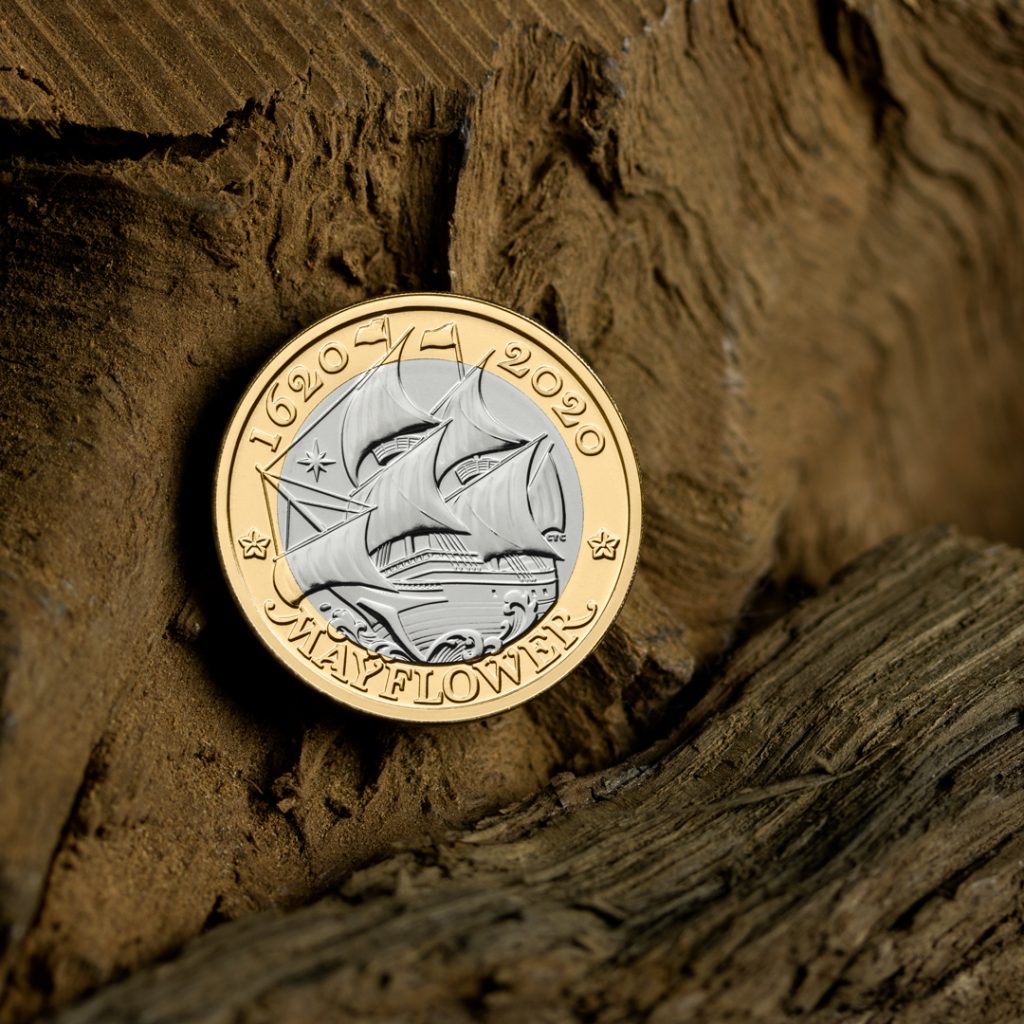 Issued initially in January as part of The Royal Mint's 2020 Commemorative Coin Set, this £2 has JUST been individually released today!
Chris Costello's reverse design of this coin depicts the Mayflower's sails majestically billowing in the wind and the anniversary dates as an inscription – '1620-2020'.
This coin is available in a number of specifications, including Brilliant Uncirculated quality, for just £8.99 (+p&p)
Journey to the Unknown
In September 1620, a merchant ship called the Mayflower set sail from Plymouth, a port on the southern coast of England in hope of a fresh start.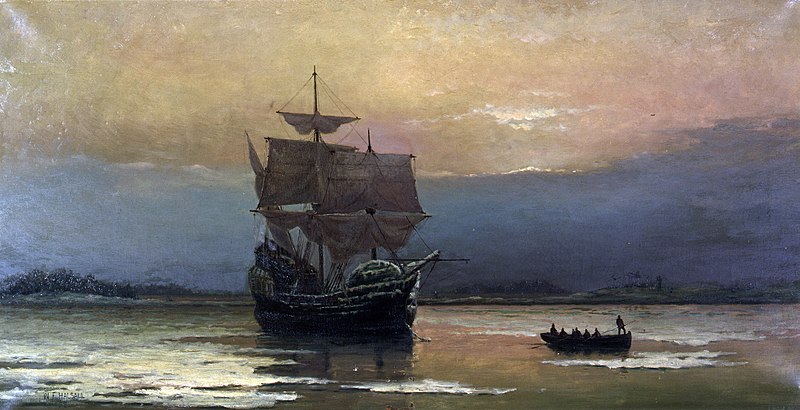 102 Pilgrims and around 30 crew aboard the ship spent two months at sea, battling against the North Atlantic wind on their ground-breaking journey to America.
After a 66-day voyage, it first landed November 21 on Cape Cod at what is now Massachusetts.
There are an estimated 10 million living Americans and 35 million people around the world who are descended from the original passengers on the Mayflower.
To mark the 400th anniversary of this British vessel departing Plymouth, this £2 coin brings its history to life once more.
But, eagle-eyed collectors may recognise the iconic Mayflower ship from a previous £2 coin…
1994 Mayflower £2 Trial Piece
The UK's first bi-metallic coin was issued for general circulation in 1997 but in order to prepare for the change over, a trial piece was struck, to test if tills and vending machines would accept it.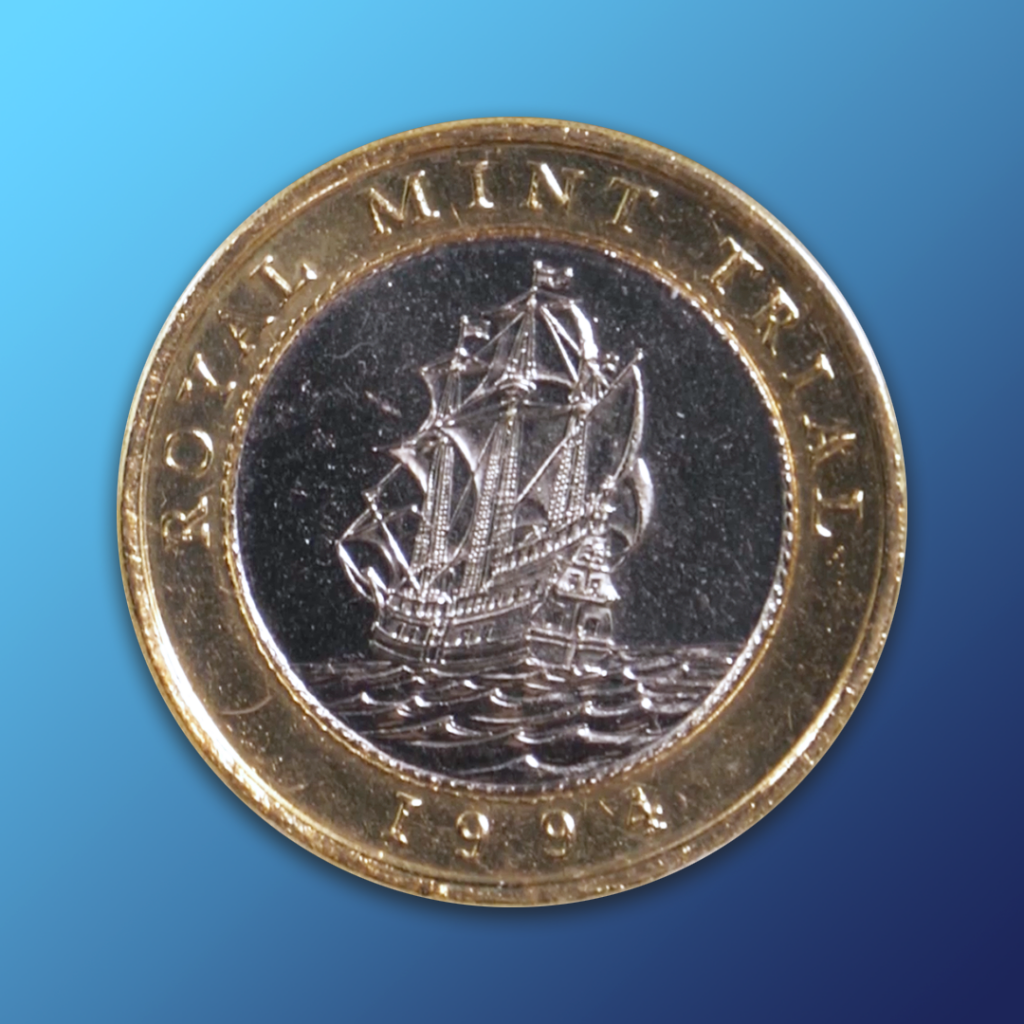 Featuring on the reverse design of this new style of coin, was none-other than the famous Mayflower ship!
Issued in a special presentation pack, the 1994 Mayflower Trial £2 was housed next to samples, demonstrating the different stages of its production.
Just over 4,500 of these packs were issued, making the 1994 Mayflower Trial £2 coin incredibly rare, especially if you compare this to the rarest £2 coin in circulation, the 2002 Commonwealth Games Northern Ireland £2, which has a mintage of 485,500!
But the Mayflower £2 coins aren't the only UK nautical themed coins we've seen…
2011 Mary Rose £2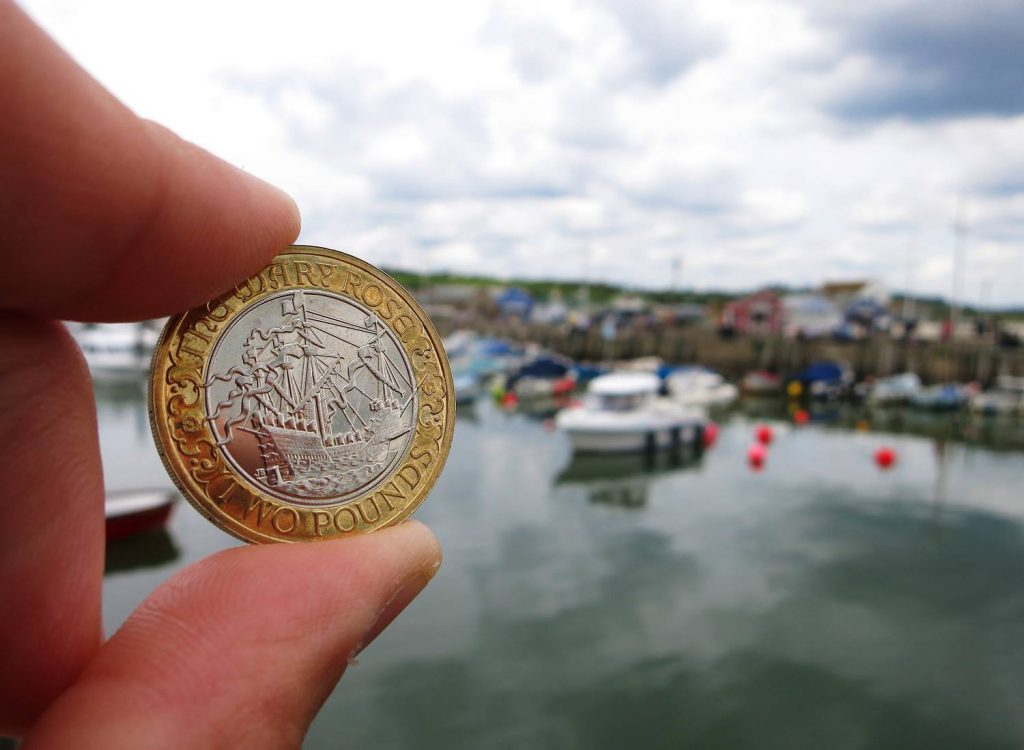 This £2 coin was in 2011 issued to celebrate the 500th anniversary of the launch of the Mary Rose.
The Mary Rose was a ship built and completed at Portsmouth Harbour in 1511 for Henry VIII and named after his favourite sister, Mary Tudor. It was the pride and joy of England's Royal Navy but in 1545 it met with a tragic end whilst leading an attack against a French invasion fleet in the Solent.
For reasons still not concluded, the Mary Rose listed to one side and sank with the loss of all but 35 men…
It has a mintage of JUST 1,040,000, making it one of the rarest £2 coins in circulation!
2015 First World War (Navy) £2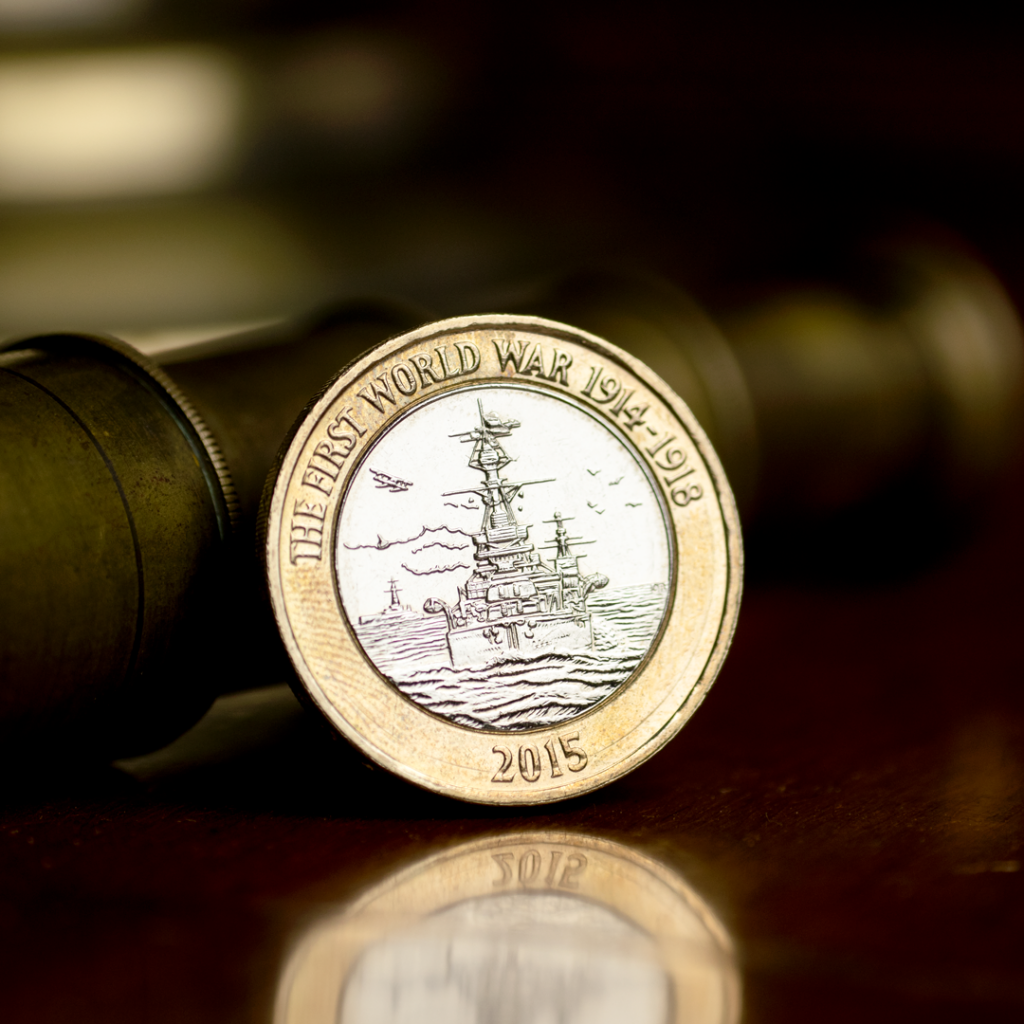 In 2014. The Royal Mint announced a new five-year First World War commemoration £2 coin series. This £2 coin was the second coin in this series, issued in 2015, and pays tribute to the Royal Navy.
At the time, it was by far the most powerful navy in the world, and was a major asset to Britain in defending coastal waters against the Germans.
Renowned military artist David Rowlands designed the reverse of this coin, and it features a battleship approaching on the open sea.
It has a circulating mintage of JUST 650,000, making it particularly scarce and hard to come by! So, consider yourself very lucky if you have this coin in your collection!
Captain Cook £2 Series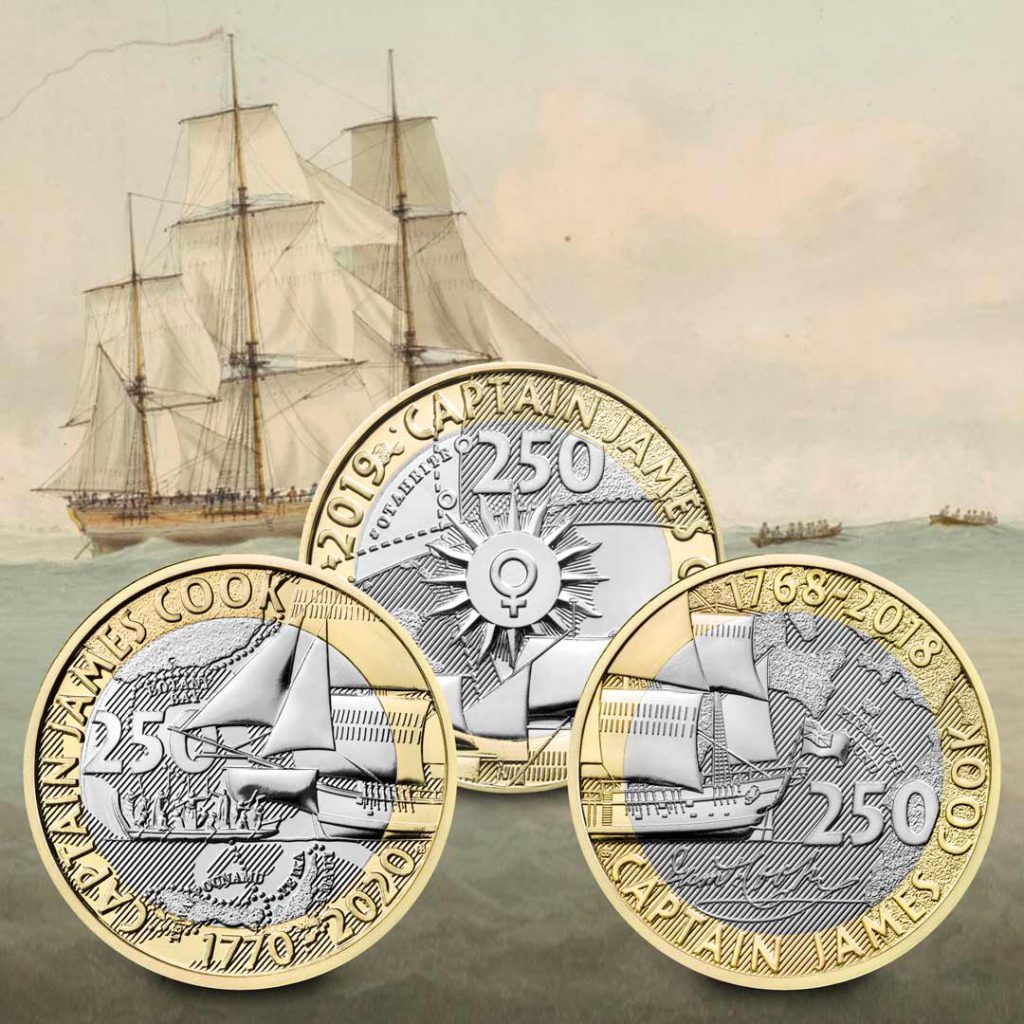 This £2 coin series first stared in 2018 to celebrate the 250th Anniversary of the famed British Explorer, Captain Cook, setting sail on his legendary Voyage of Discovery.
Cook's pioneering expedition for the 'Great South Land' expanded our understanding of the world beyond known horizons and 250 years on is being celebrated with this unique £2 coin series.
His famous ship, HM Bark Endeavour features on the design and, just like a secret map, when all three coins in the collection are placed together the design can be seen as a whole!
You can find out more about this incredible series here!
2005 Trafalgar £5 Coin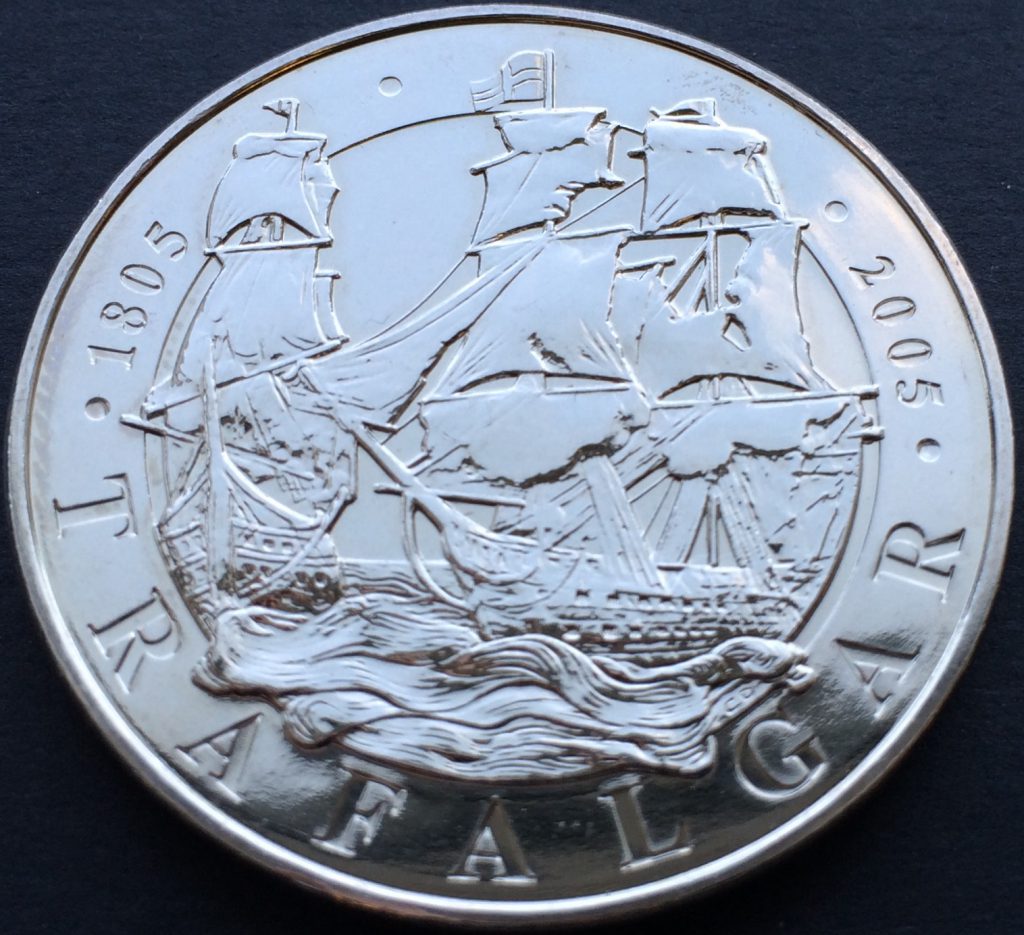 One of the greatest landmarks in British history, the Battle of Trafalgar was fought on 21st October 1805.
The Battle of Trafalgar was won by the Royal Navy, commanded by Vice-Admiral Horatio Nelson, over the combined French and Spanish fleets.
The Royal Mint marked the bicentenary of this battle with two £5 coins. The first of these designs by Clive Duncan, shows Nelson's flagship 'Victory' leading the fleet into battle.
HMS Victory is in service to this day as the flagship of the Commander-In-Chief, moored in Portsmouth dockyard!
Let us know in the comments below if you have this £5 coin in your collection!
---
We're very excited by the release of this brand new £2 coin and we're sure collectors will be sailing this coin straight into their collections!
Are there any other nautical success stories or significant historical moments that you'd like to see celebrated on UK coinage? Let us know in the comments below!
---
Secure the BRAND NEW Mayflower £2 in the CUSTOM Change Checker Display Card for just £10.99 (+p&p)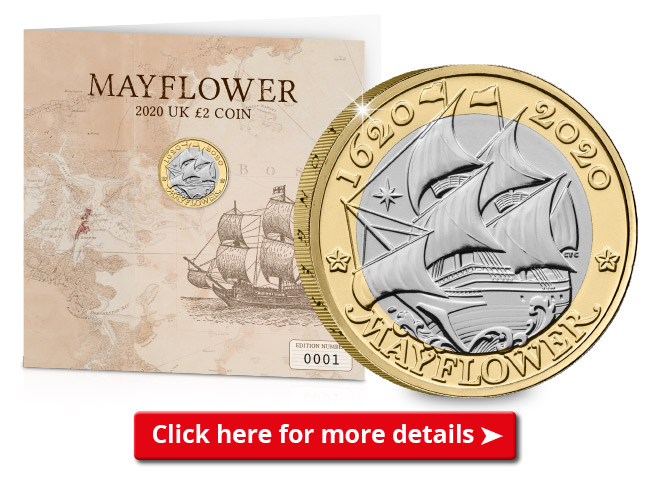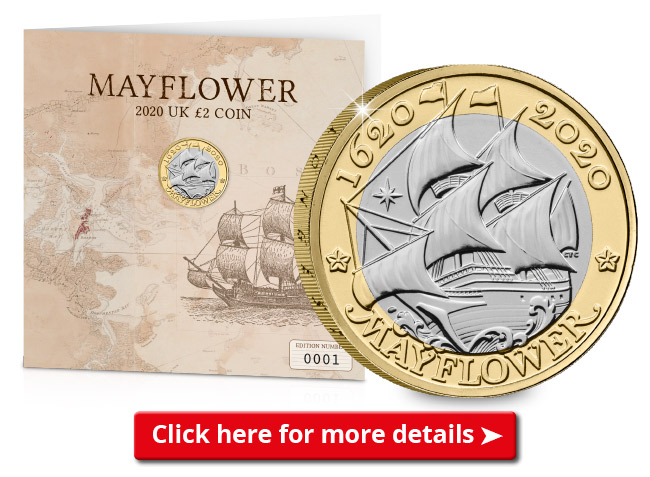 Click here to secure the 2020 Mayflower £2 in the Custom Change Checker Display Card for just £10.99 (+p&p) >>
Ulster Bank has recently revealed plans to print an innovative, new design for vertical banknotes which will be entering circulation in Northern Ireland next year.
This turn of events breaks the mould for UK currency, with the Bank of England first issuing banknotes in 1694 to a landscape rather than portrait alignment.
Whilst the banks of Northern Ireland have traditionally issued their own money, only once before has a note like this ever been printed in the UK, during 1999 when The Northern Bank issued a vertical polymer note to mark the millennium.
It featured an illustration of the Space Shuttle on one side and stopped being issued in 2008 when they reverted to the standard landscape paper notes, however the note can still be used today. 
Ulster Bank plans to follow in the steps of the Bank of England by replacing their current paper currency with polymer £5 and £10 notes.
However, this new design goes to the next level, not only updating the material but also changing the entire orientation of the note.
Northern Ireland's new banknotes will be based on the theme "living in nature" with Strangford Lough in County Down and Brent Geese featuring on the £5 note and Lough Erne in County Fermanagh, the Irish hare and Guelder-rose shrubs featuring on the £10.
Switzerland's first vertical banknotes entered circulation in 1995 and for the past two years have won the "Bank Note of the Year Award" as voted for by members of The International Bank Note Society (IBNS).
Earlier this year Canada introduced their first ever vertical banknotes, hoping to create more space for a bigger image and to set it apart from existing polymer bills. Their 10 dollar note is currently nominated for Banknote of the Year 2018.
Bermuda, Israel, Venezuela, Argentina and Cape Verde are among other countries to use vertical banknotes in their currency.
These banknotes may be easier to use at cash and vending machines and may make it clearer to see the notes in your wallet, but what are your thought on this change in design and would you like the Bank of England to follow suit? Let us know in the comments below!
---
Secure your Official Change Checker Banknote Collecting Pack!

If you're interested, our Official Change Checker Banknote Collecting Pack is the perfect way for any change checker to start collecting decimal banknotes or display an already growing collection.
To help you start your banknote collection, this pack includes an original £1 banknote, issued more than 35 years ago, in mint uncirculated condition… absolutely FREE.
Click here to find out more about the Official Change Checker Banknote Collecting Pack >>
As part of the Great One Pound Coin Race, we want to find out Britain's ultimate favourite £1 coin.
Over the last couple of months we've been asking Change Checkers to vote for their favourite UK, Scottish, Northern Irish, Welsh and English £1 coin designs.
Now this is the last poll left to vote in until we find out which £1 coin is Britain's all-time favourite design.
Please vote for your favourite £1 coin from the finalists in the below poll: