Posts Tagged 'circulating coins'
A brand new £1 coin is set to enter circulation, marking the 40th anniversary of it's introduction!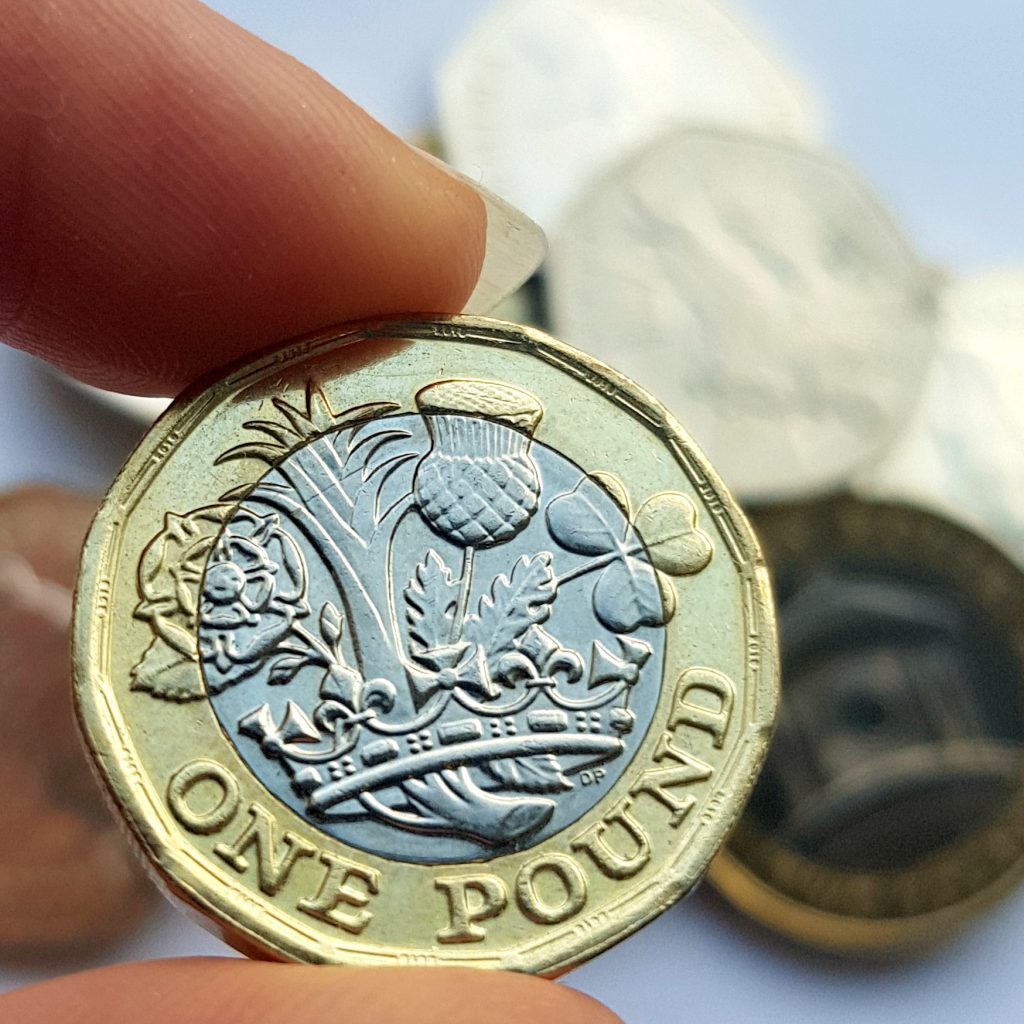 Chancellor Rishi Sunak has announced that artist Michael Armitage will design the new coin.
It's believed the coin's design will celebrate the culture, creativity, and heritage and history of the UK in the 21st century.
Speaking at a Royal College of Art's (RCA) reception, Mr Sunak said: "I am delighted that Michael will lend his vision to the creation of this new £1 coin design in its 40th anniversary year. This coin will symbolise the rich tapestry of modern Britain and honour our deep heritage and history."
Michael Armitage was earlier this year elected as a Royal Academician in the category of painting by the Royal Academy of Arts, London – meaning we're sure to see a fantastic design on this brand new coin!
This will be the the first new £1 design since 2017 and Armitage said it will "combine our 1,100 years of craftsmanship with cutting-edge design to champion modern Britain."
The 12-sided £1 coin has been in circulation since its introduction in 2016, having replaced the familiar round pound coins. It's aim was to be the most secure coin yet.
This brand new design will become the standard circulating £1 coin* and will include the current "world-leading" high-security features to protect against counterfeiting, the Treasury said.
We can't wait to see the design of this brand new coin and to start searching for it in our change! Let us know in the comments below if you're excited to find this new coin!
*The new coin will enter circulation in 2023, marking the 40th anniversary of the modern £1 coin.
---
If you're interested in coin collecting, our Change Checker web app is completely free to use and allows users to:
– Find and identify the coins in their pocket
– Collect and track the coins they have
– Swap their spare coins with other Change Checkers

Sign up today at: www.changechecker.org/app
£18.9bn worth of paper banknotes and round pounds remain in circulation, with over 113 million of these being £5 notes! Despite it being nearly five years since the paper £5 note lost its legal tender status*, it seems people are holding on them.
In fact, you might just have one in your pocket/wallet/down the back of the sofa right now!
Whilst the paper £10 and £5 notes have been withdrawn from circulation, the £20 and £50 paper banknotes will hold their legal tender status until 30 September 2022.
According to the Bank of England, 775 million paper banknotes remain in circulation:
Paper £5 notes in circulation: 113 million
Paper £10 notes in circulation: 73 million
Paper £20 notes in circulation: 360 million
Paper £50 notes in circulation: 209 million
That's a lot of banknotes!
*Whilst the paper £5 and £20 notes are no longer legal tender, they will always be exchanged by the Bank of England for their face value.
There are also supposedly £105m of old round pound coins in circulation, according to the Royal Mint.
After more than 30 years in the nation's pockets, the familiar round £1 coin was replaced with an all new, 12-sided £1 coin in 2017, in a bid to crack down on counterfeiting.
It lost its legal tender status at midnight on 15 October 2017 and the Royal Mint asked the public to return their round pounds as they phased in the new 12-sided coin.
However, out of 1.6 billion round pounds to be returned, about 1.45 million were counterfeits!
The UK's 12-sided £1 coin is described by the Royal Mint as the 'most secure in the world', with a string of anti-counterfeiting details. Find out more about the security details of this coin here!
Round pounds can still be deposited at high street banks – but can no longer be spent in shops.
Have you held on to your round pounds or paper notes? Let us know in the comments below!
---
Never miss a UK coin issue!
Join the Change Checker UK CERTIFIED BU Subscription Service and receive new UK coins sent to your door without the hassle of placing orders on the day of release!
Don't miss your chance to get ahead of the crowd and be one of the very first collectors to receive the latest UK new issue coins as soon as possible after their release.
Today, the 2022 Platinum Jubilee 50p coins entered circulation! Issued to commemorate Her Majesty's 70 year service to the throne, this brand new 50p is the very first circulating coin of 2022.
Getting one of the first coins put into circulation can be quite an achievement, especially with a coin as popular as this one.
It was confirmed that an initial 1.3 million would be released from Post Offices on the 7th February, but a further 1 million entered circulation ahead of the Platinum Jubilee weekend in June!
This takes the combined mintage to a total of 2.3 million. The Royal Mint have confirmed that there would be a maximum mintage of 5,000,070 if demand allowed.
Post Offices in Windsor and close to Sandringham were among the first branches to receive the new coin.
Whilst they've been initially released in areas that are significant to the Queen's reign, these coins were gradually dispersed all over the country. And thanks to you, we've been able to plot this 50p's journey around the UK!
We've been keeping track of where Change Checkers have found the 2022 Platinum Jubilee 50p coins and it seems as though it's already travelled far and wide!
From Anglesey, to Tyrone, and Fife, this 50p has reached the far West, whilst also journeying as far as Kent and East Sussex in the East. Collectors in Scotland will also be pleased to see it's reached several locations in central and North East regions.
---
Secure the 2022 UK Platinum Jubilee 50p in collector quality with the special obverse design for your collection!
Your 2022 Platinum Jubilee 50p has been struck to a superior Brilliant Uncirculated quality.
An absolute must-have for collectors, order today to own the UK's FIRST ROYAL 50p, including the special obverse design!