We've been keeping an eye on the latest Royal Proclamations and excitingly, these 2023 dated King Charles III 50p, £2, and £5 coins have been announced…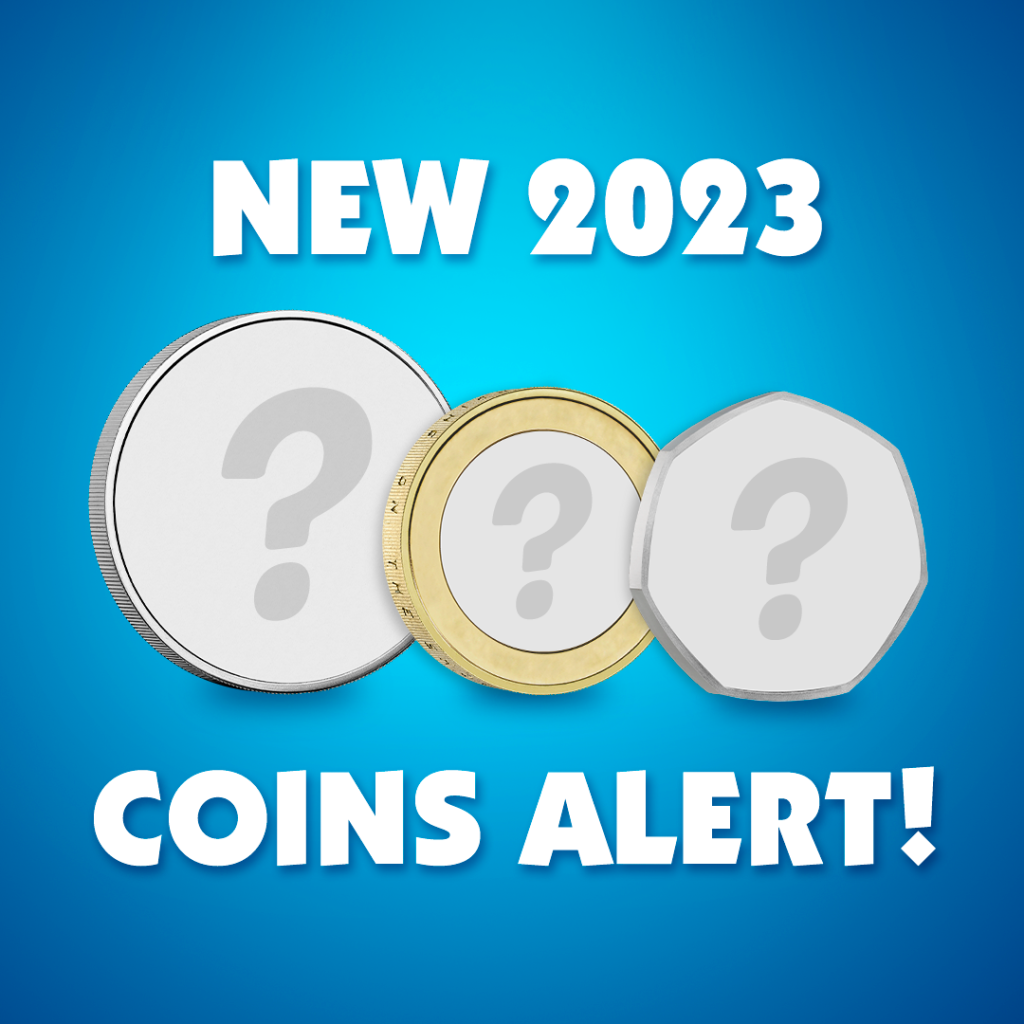 Upcoming 2023 King Charles III Coins
Star Wars 50ps
On May 4th, a brand new UK Star Wars™ 50p series was announced. This'll be the first time Star Wars™ has featured on a UK 50p, so it's sure to be popular with collectors.

The series will include 4 new UK 50ps featuring designs of R2-D2 and C-3PO, Darth Vader and Emperor Palpatine, Luke Skywalker and Princess Leia and Han Solo and Chewbacca. All of the coins will feature the inscription 'STAR WARS'.

Sign up for priority updates about these 50ps >>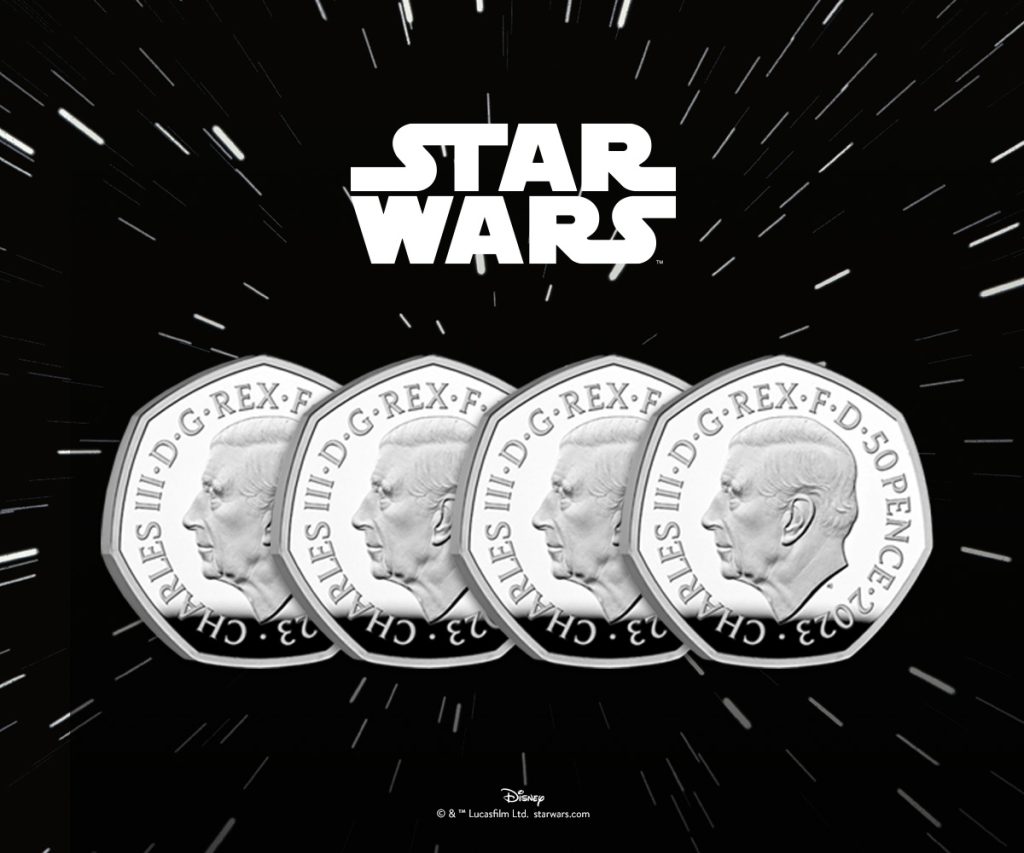 Ada Lovelace £2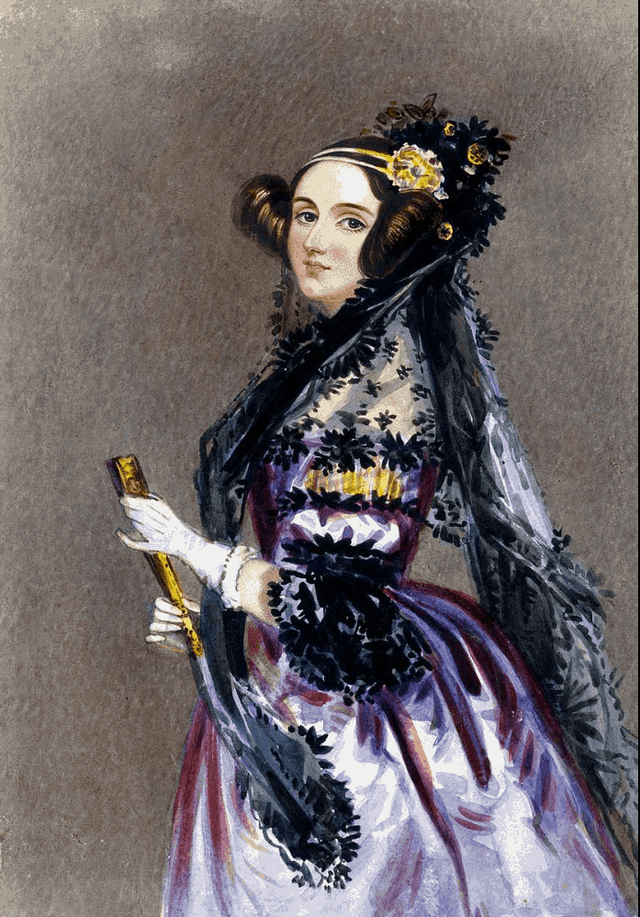 The Royal Mint's Innovation in Science series continues with a brand new £2 dedicated to English mathematician and writer, Ada Lovelace.

Lovelace is often considered the first computer programmer, having had the idea for a computer language long before the first computer was invented. She also worked closely with Charles Babbage, who has previously featured on a UK £2.

This new £2 will feature a design of computer punch cards accompanied by the inscription "ADA LOVELACE COMPUTER VISIONARY 1815-1852 A DISCOVERER OF THE HIDDEN REALITIES OF NATURE".
The coin will have a grained edge and in incuse letters the inscription "· INNOVATION IN SCIENCE · LOVELACE"
Dame Shirley Bassey £5
Dame Shirley Bassey will be the next music legend to feature on a UK £5 coin.
Widely regarded as one of the most popular vocalists in Britain, she is best known for recording the theme songs for three James Bond films. Bassey was even made a Dame by the late Queen in 1999 for services to entertainment.

A silhouette of Dame Shirley Bassey will feature on a new UK £5 coin accompanied by the inscription "DAME SHIRLEY BASSEY" and the song titles "GOLDFINGER", "MOONRAKER" and "DIAMONDS ARE FOREVER".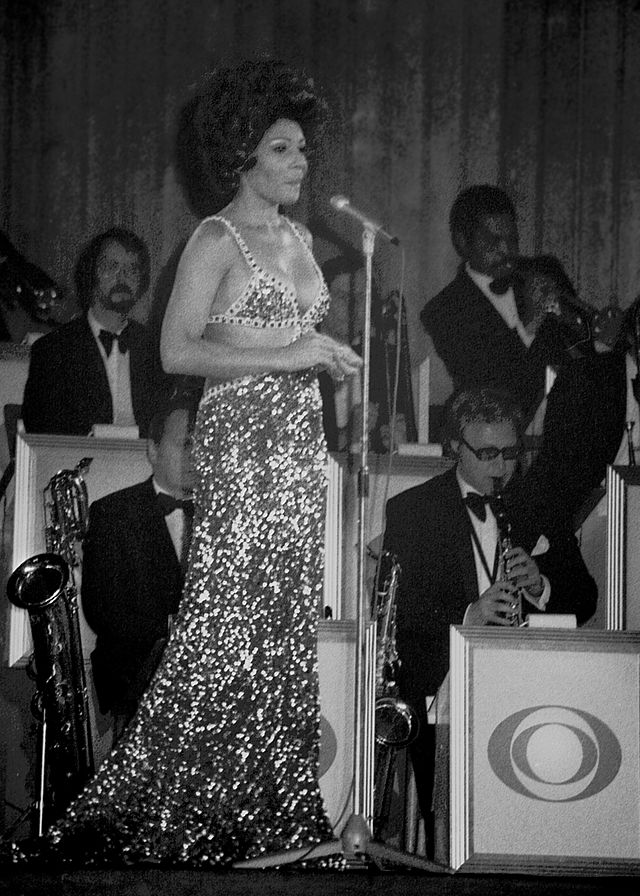 The Police £5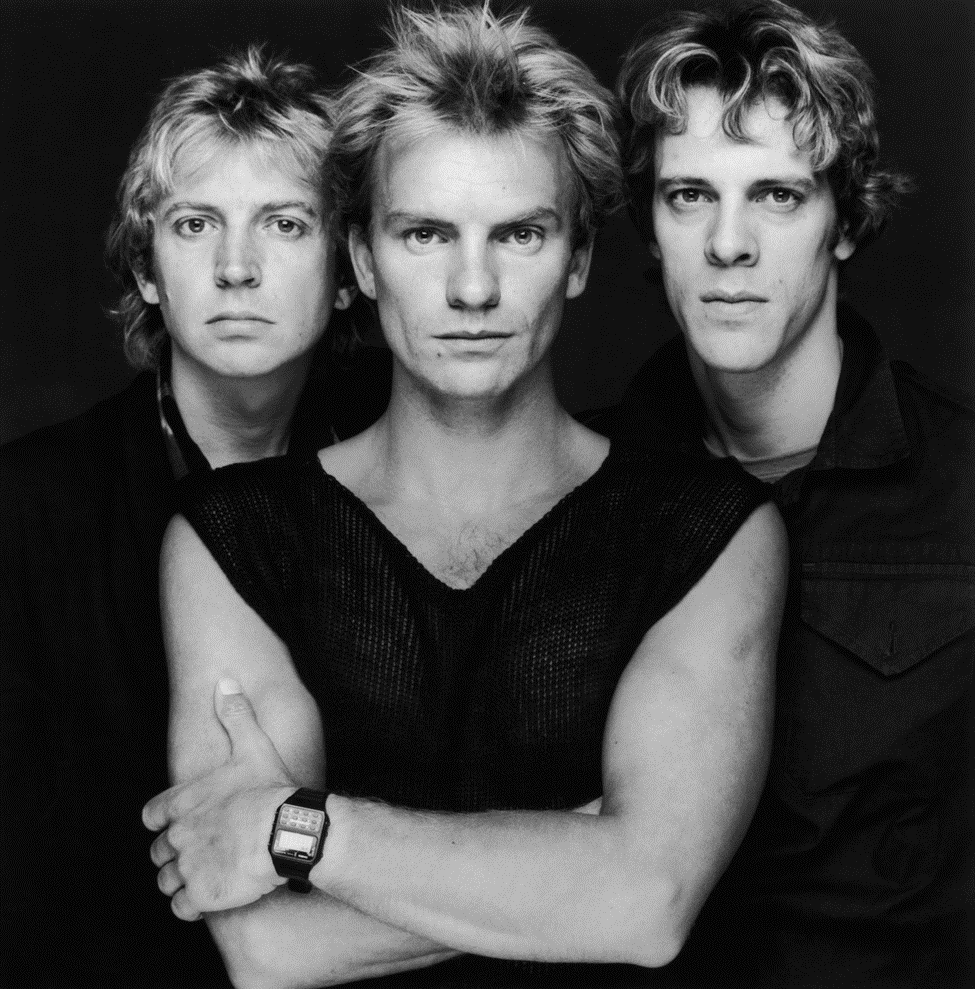 We can expect a new Music Legends £5 to be issued this year, paying tribute to world famous rock band, The Police.
The Police became globally popular in the late 70s and early 80s for their style of rock which was influenced by punk, reggae and jazz.
The reverse design will feature a depiction of the silhouettes of the three members of The Police and the obverse will feature King Charles III's effigy.
National Health Service 50p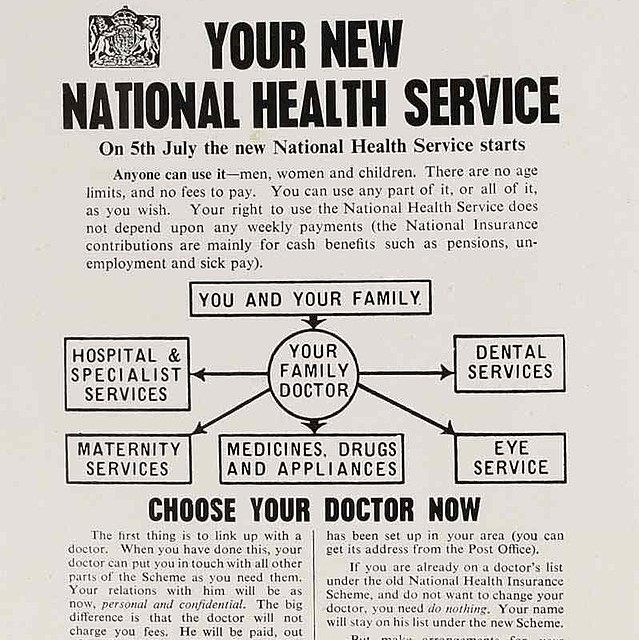 Excitingly, we can expect a new NHS 50p to be issued in 2023, marking its 75th anniversary.
"· CHARLES III · D · G · REX · F · D · 50 PENCE ·" and the date of the year are set to appear on the obverse.
For the reverse, the inscription "NATIONAL HEALTH SERVICE 75" surrounds by words describing qualities associated with the NHS.
Windrush Generations 50p
2022 will mark 75 years since the arrival of Empire Windrush in the UK, carrying people from British Commonwealth countries.
The reverse design will depict a man and a woman set against a Union flag accompanied by the number 75 and the inscription "WINDRUSH GENERATIONS".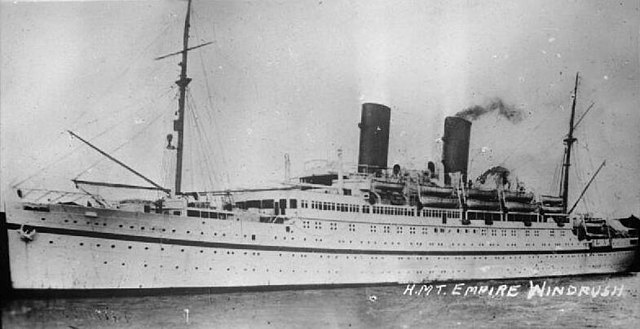 J. R. R. Tolkien £2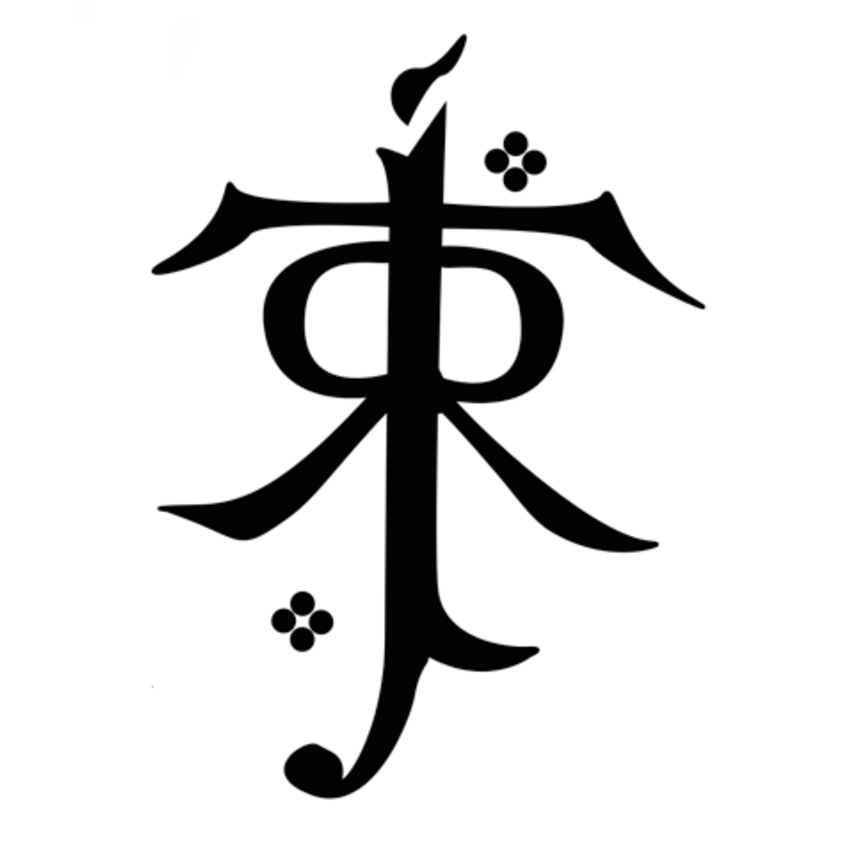 2023 marks 50 years since the death of Lord of the Rings and The Hobbit author, J. R. R. Tolkien.
To commemorate his work and achievements, a new £2 coin will be issued, featuring his famous monogram on the reverse design.
The reverse will also bear the inscription "1892 JRR TOLKIEN 1973 WRITER · POET · SCHOLAR".
The edge inscription will read, "NOT ALL THOSE WHO WANDER ARE LOST" – a quote from The Fellowship of the Ring.
King Charles III 75th Birthday £5
King Charles III will celebrate his 75th birthday in 2023 – just 6 months after he was crowned King.
To commemorate his birthday, a brand-new £5 coin will be issued.
The reverse will feature a floral arrangement surrounding His Royal Cypher, the number 75 and the inscription, "HIS MAJESTY KING CHARLES III 1948 2023".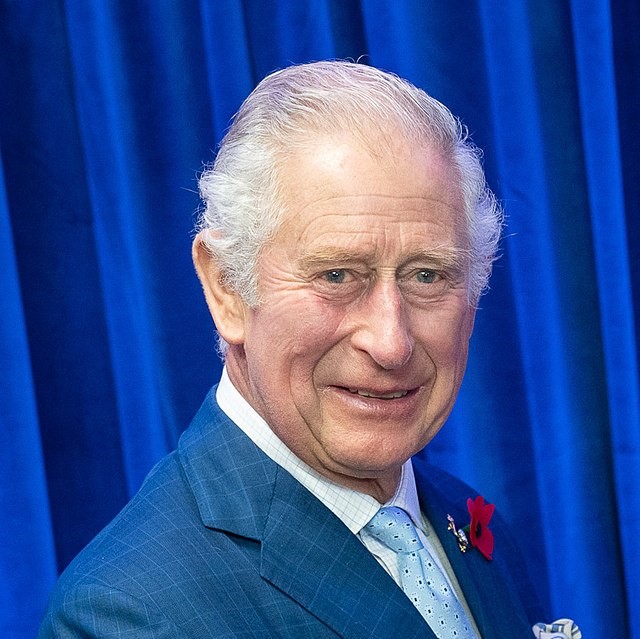 Will the 2023 King Charles III coins enter circulation?
Whilst we'll have to wait until the individual issues of these coins to know for certain, this is what we've been told so far:
A new circulating £1 coin design was confirmed for 2023. Find out more here >>
Up to 9.6 million King Charles III 50p coins are reserved for circulation, with an initial 4.9 million already out there. Find out more here >>
A £2 coin entered circulation in 2021, indicating demand for this denomination has returned. Could we see a £2 coin enter circulation bearing the portrait of King Charles III? Time will tell…
We'll keep Change Checkers up to date with all the latest King Charles III circulation coin news. Don't want to miss out? Sign-up to receive updates below:
Never miss a future UK coin issue!
Join the Change Checker UK CERTIFIED BU Subscription Service and receive new King Charles III UK coins sent to your door without the hassle of placing orders on the day of release!
PLUS, you could find a Change Checker Trading Card hiding in your deliveries…
Are you ready to discover the mighty beasts of the sea and sky?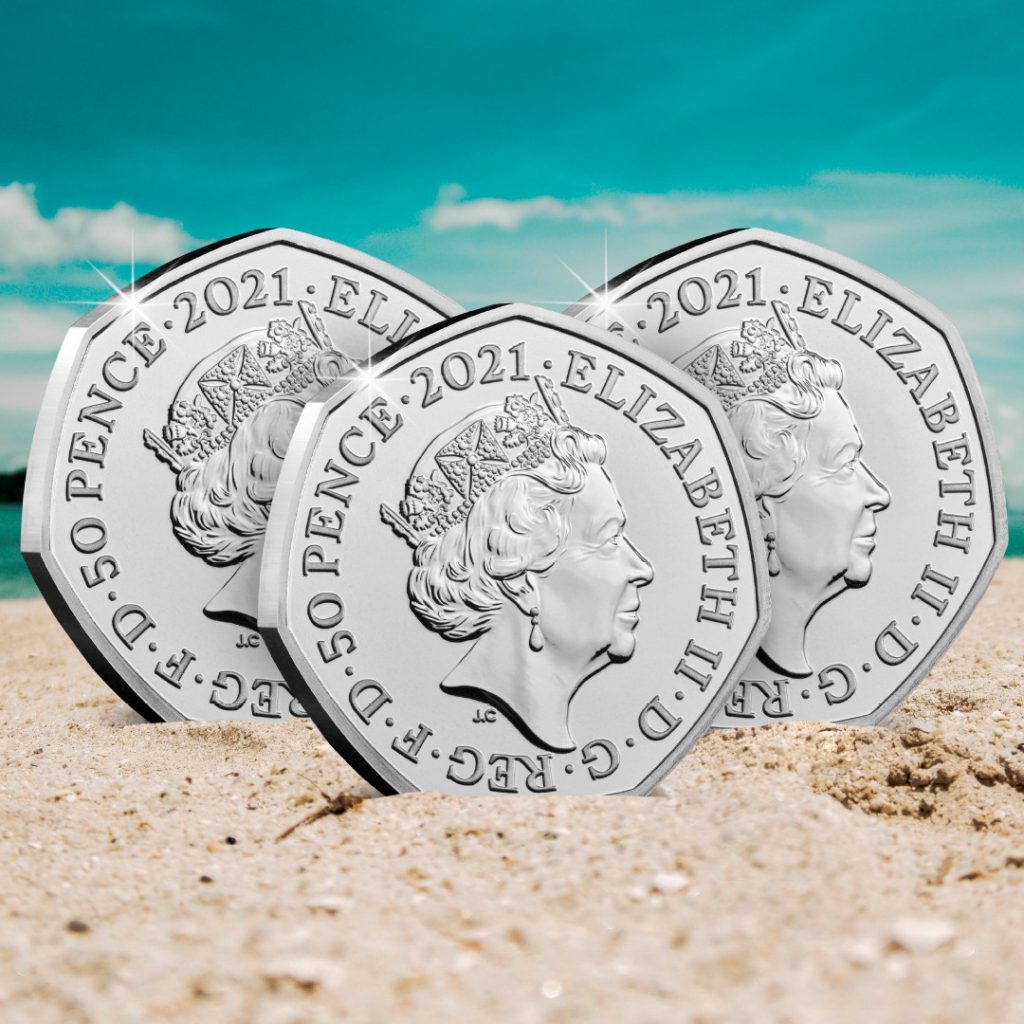 The Royal Mint has confirmed that a brand new series of 50p coins is set to commemorate Mary Anning and her discovery of the giants of the Jurassic Coast.
Mary Anning is remembered as being one of the greatest fossil hunters and paleontologists to have ever lived. At the start of her career, she claimed her excavations were merely to explore her 'curiosities' but later, she was to discover remains of some of the greatest creatures to have ever swam in our shores and soared in our skies.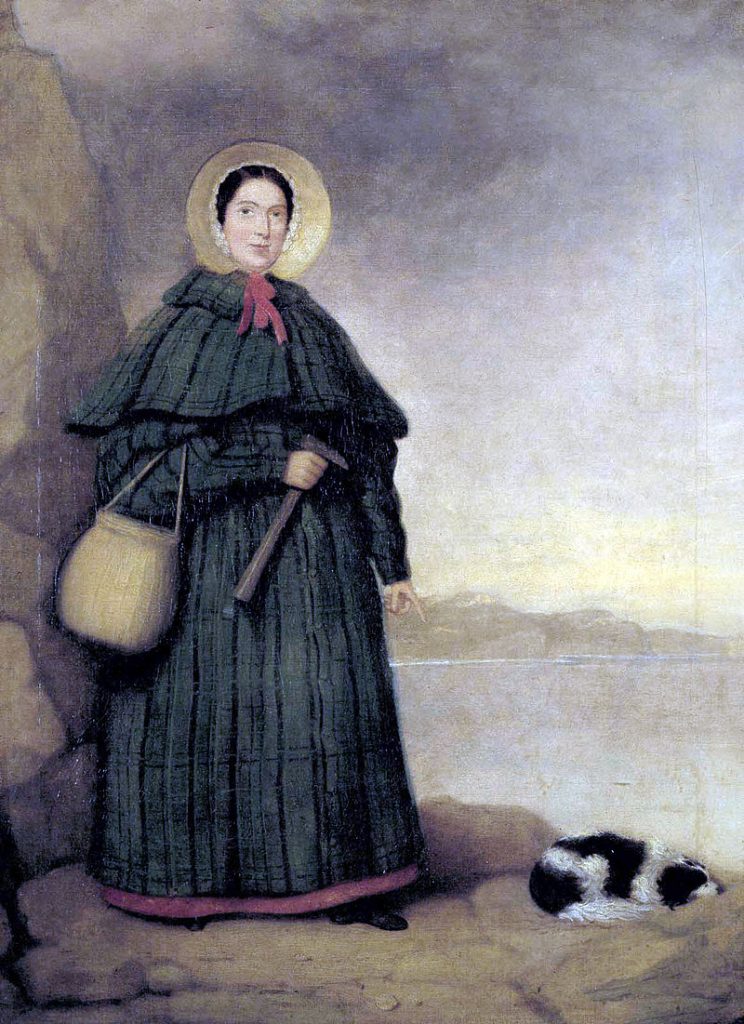 Famous in her home town of Lyme Regis, Dorset, Anning's work left a legacy of fossil hunting, paleontology and science. Dinosaur fans and historians alike, still flock to the seaside town in their thousands every year to learn more about her discoveries and to try and unearth their very own creatures in the sand and rocks!
The 2021 Mary Anning Dinosauria Collection is set to be a soaring success as it follows in the huge dinosaur footprints of last year's Dinosauria 50p series, that introduced us to the Megalosaurus, Iguanodon, and Hylaeosaurus!
Whilst the designs of these coins remain top secret, they have been issued once more in collaboration with the National History Museum so we're certain they will be dino-mite!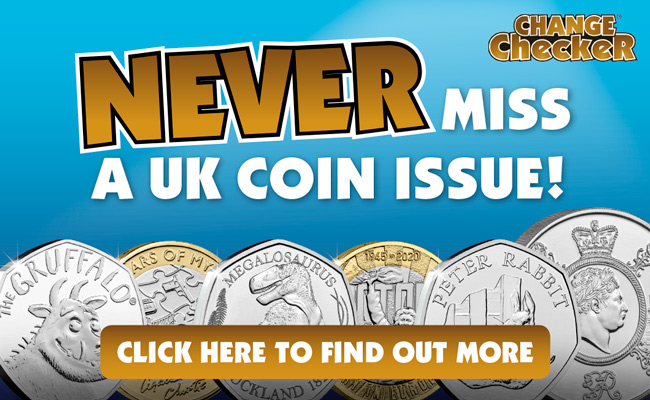 If you want to be one of the very first to secure the 2021 Mary Anning Dinosauria 50p coins for your collection as soon as they become available, for the cheapest available price, you can do so with the Change Checker New Issue Subscription service.
To find out more and to sign-up, simply click here >>
A Christmas Carol, published in 1843, is arguably one of Charles Dickens' most famous novels – teaching us to keep the spirit of Christmas and kindness in our hearts all year round.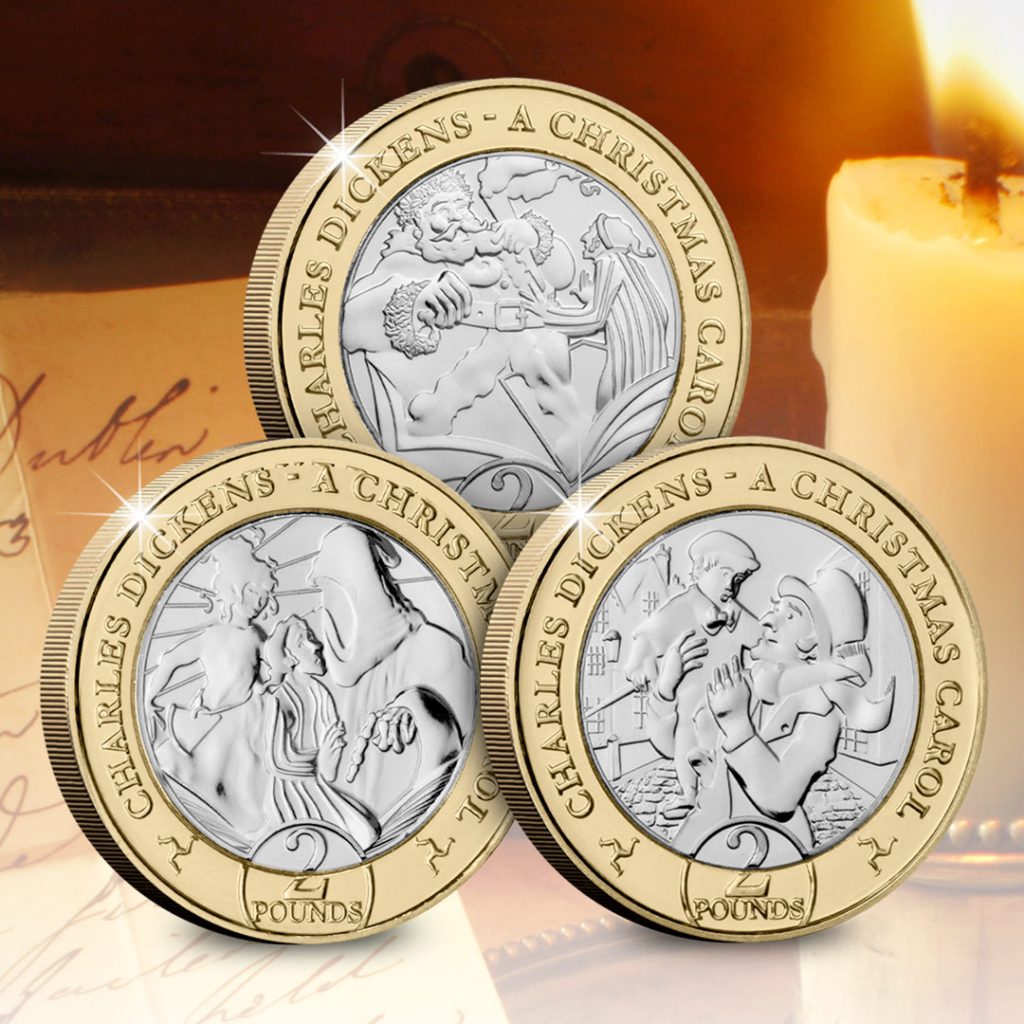 And, in this 150th year since the passing of the greatest novelist of the Victorian Era, Charles Dickens has been celebrated with the release of three enchanting £2 coins, each inspired by his timeless festive tale, including:
Scrooge and the Ghost of Christmas Present
Scrooge and the Ghost of Christmas Past and Ghost of Christmas Yet to Come
Scrooge with Tiny Tim as a representation of his redemption
The 2020 Isle of Man 'A Christmas Carol' £2 Set is a truly unique festive addition to any collection this Christmas season, or could even make the perfect Christmas gift or stocking filler for a friend or relative!
We only have a limited stock available for Change Checkers, so don't miss out on your chance to own this BRAND NEW 2020 'A Christmas Carol' £2 Set for JUST £25.00 (+p&p) by clicking here >>
---
Following in the popularity of previous Isle of Man Christmas coins, this set is sure to be in high demand amongst collectors.
JUST 3,000 of each design will be entering circulation on the Isle of Man, so these coins will be particularly hard to come by, as i'm sure collectors on the island will be quick to snap them up!
Let's a take a look at some other festive issues we've seen from the Isle of Man…
2019 Santa £2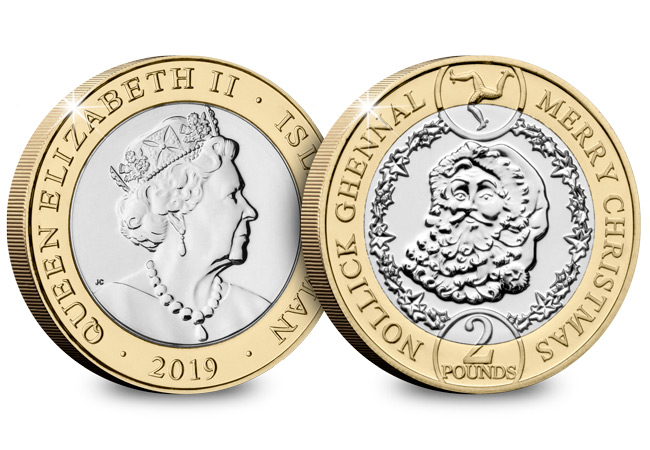 Traditionally, the Isle of Man release Christmas themed 50ps most years, however last year, this incredibly popular Santa £2 coin was released
This magical design features an enchanting portrait of Old St. Nick and bears the inscription 'Nollick Ghennal' which is Manx for 'Merry Christmas'.
At the top of the coin, the distinctive Isle of Man Triskelion (three armoured legs) can be seen.
2003 Snowman 50p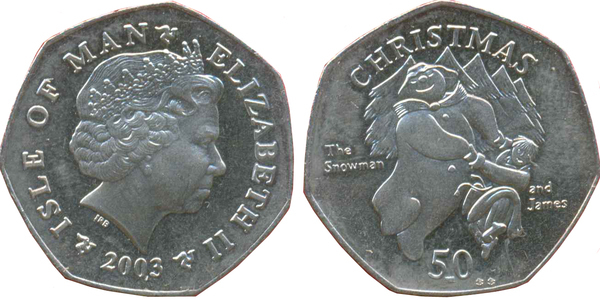 2003 marked the very first time The Snowman featured on circulating coinage.
The Isle of Man released a limited-edition coin to mark the 25th anniversary of the release of the 'The Snowman' by Raymond Briggs.
Only 10,000 of these coins were ever minted, which makes it incredibly sought-after. In fact, this coin sells for well over face value on the secondary market, often fetching more than £200!
Since 2003, the Snowman has featured on a number of Isle of Man Christmas coins, and has even made two appearances on UK coins, which have been incredibly popular with collectors!
2018 Hunt the Wren £2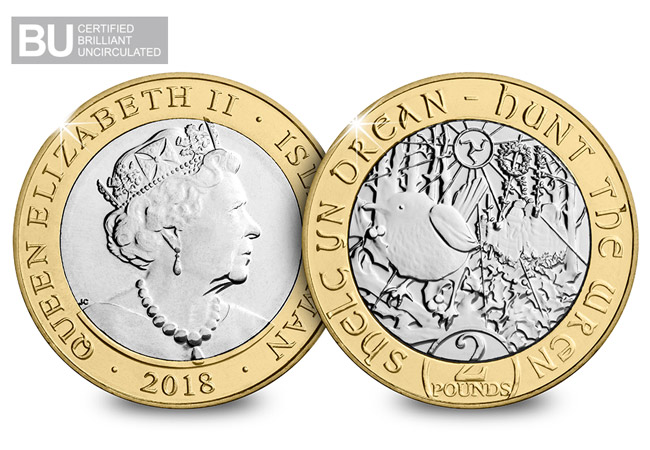 On boxing day on the Isle of Man, communities come together across the island to dance and sing in the streets around "the king of all birds" who is paraded around on a pole.
Hunt the Wren, as it is known on the island has become one of the most popular yet more unusual Manx traditions in practice today.
The practice dates back to Pagan times and is centred on the wren bird, which is hunted and then danced through the streets on a special pole.
This £2 coin was issued in 2018 by The Isle of Man to celebrate the Manx tradition.
2013 Christmas Wreath and Stocking 50p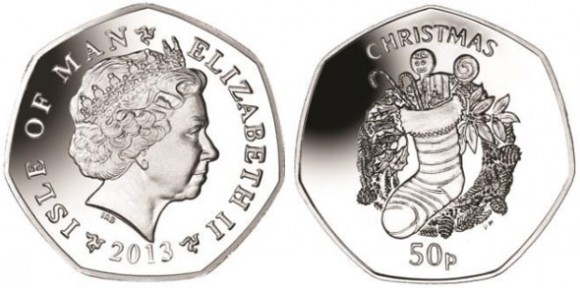 This festive 50p was issued in 2013 on the Isle of Man and features a traditional Christmas wreath and stocking.
It is estimated that only 30,000 of these coins entered circulation on the Isle of Man, making them particularly sought-after. Due to the island having a population of less than 85,000, mintages tend to be much lower than we see in the UK.
---
Let us know in the comments below what you think of these brand new A Christmas Carol £2 coins!
Will you be bringing them home this Christmas?
---
Secure this set of three 'A Christmas Carol' £2 coins to your collection today!
These coins truly are a wonderful addition to any collection and can even make the perfect gift for a loved one!
Secure yours today for JUST £25.00 (+p&p) by clicking here >>