We've been keeping an eye on the latest Royal Proclamations and excitingly, these 2023 dated King Charles III 50p, £2, and £5 coins have been announced…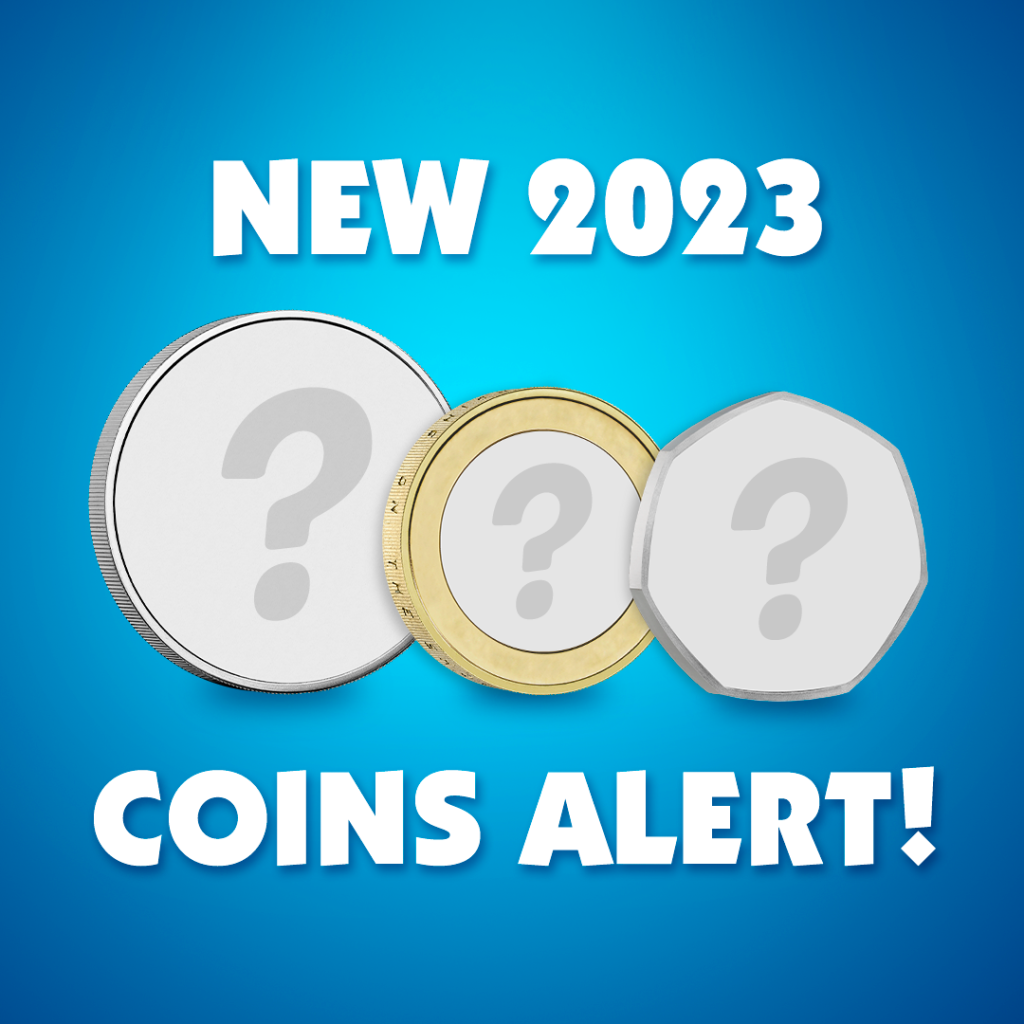 Upcoming 2023 King Charles III Coins
Hogwarts School 50p
Also bearing the effigy of King Charles III, the Hogwarts School 50p will also be issued in 2023.
This 50p's design will be inspired by Jim Kay's 2015 fully-illustrated version of the book, featuring a depiction of the School of Witchcraft and Wizardry.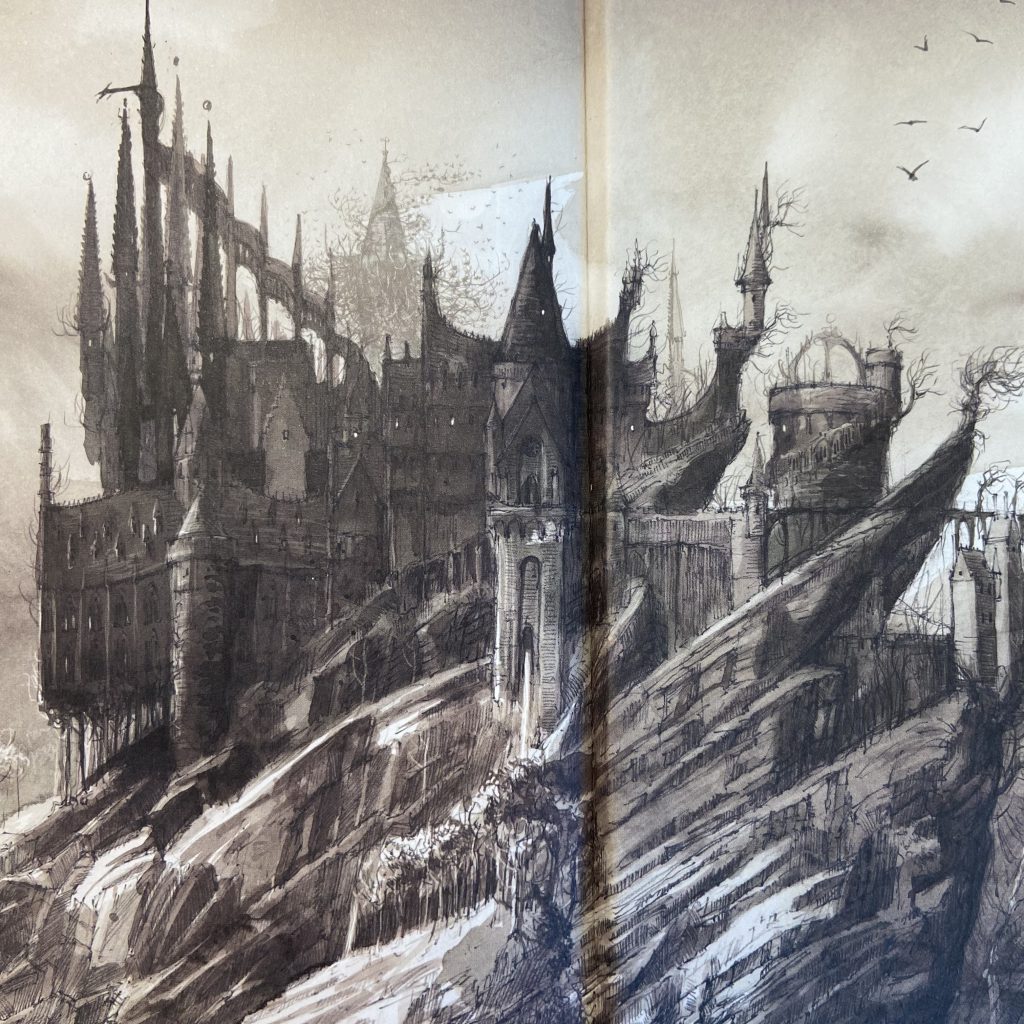 National Health Service 50p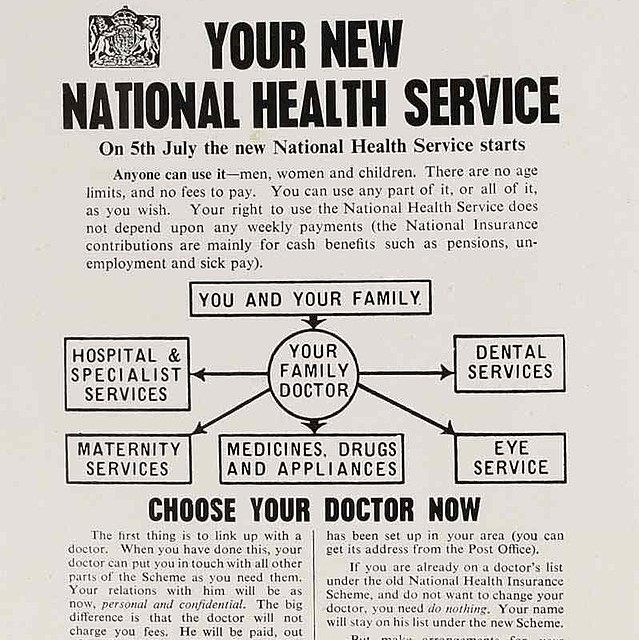 Excitingly, we can expect a new NHS 50p to be issued in 2023, marking its 75th anniversary.
"· CHARLES III · D · G · REX · F · D · 50 PENCE ·" and the date of the year are set to appear on the obverse.
For the reverse, the inscription "NATIONAL HEALTH SERVICE 75" surrounds by words describing qualities associated with the NHS.
Windrush Generations 50p
2022 will mark 75 years since the arrival of Empire Windrush in the UK, carrying people from British Commonwealth countries.
The reverse design will depict a man and a woman set against a Union flag accompanied by the number 75 and the inscription "WINDRUSH GENERATIONS".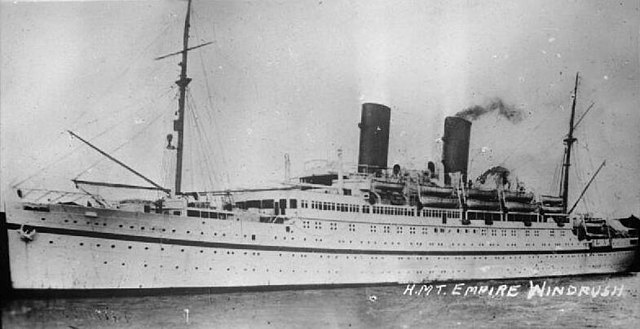 J. R. R. Tolkien £2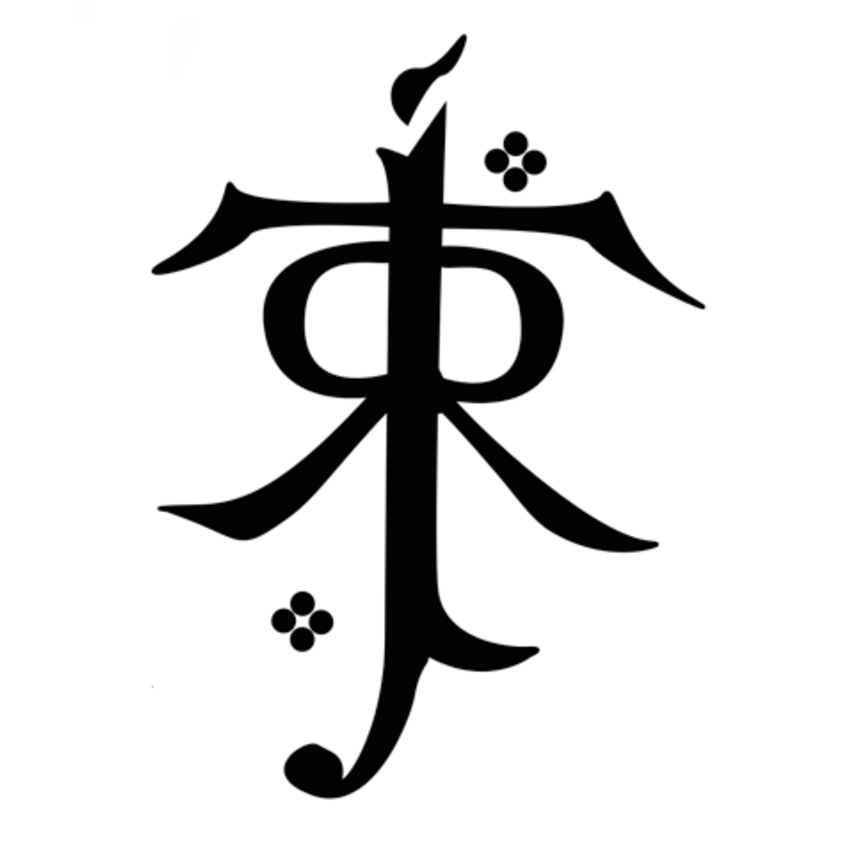 2023 marks 50 years since the death of Lord of the Rings and The Hobbit author, J. R. R. Tolkien.
To commemorate his work and achievements, a new £2 coin will be issued, featuring his famous monogram on the reverse design.
The reverse will also bear the inscription "1892 JRR TOLKIEN 1973 WRITER · POET · SCHOLAR".
The edge inscription will read, "NOT ALL THOSE WHO WANDER ARE LOST" – a quote from The Fellowship of the Ring.
King Charles III 75th Birthday £5
King Charles III will celebrate his 75th birthday in 2023 – just 6 months after he will be crowned King.
To commemorate his birthday, a brand-new £5 coin will be issued.
The reverse will feature a floral arrangement surrounding His Royal Cypher, the number 75 and the inscription, "HIS MAJESTY KING CHARLES III 1948 2023".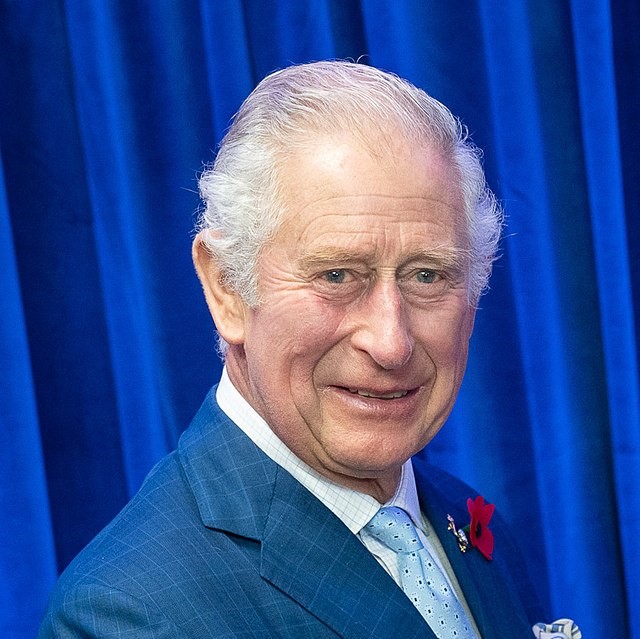 Will the 2023 King Charles III coins enter circulation?
Whilst we'll have to wait until the individual issues of these coins to know for certain, this is what we've been told so far:
A new circulating £1 coin design was confirmed for 2023. Find out more here >>
Up to 9.6 million King Charles III 50p coins are reserved for circulation, with an initial 4.9 million already out there. Find out more here >>
A £2 coin entered circulation in 2021, indicating demand for this denomination has returned. Could we see a £2 coin enter circulation bearing the portrait of King Charles III? Time will tell…
We'll keep Change Checkers up to date with all the latest King Charles III circulation coin news. Don't want to miss out? Sign-up to receive updates below:
Never miss a future UK coin issue!
Join the Change Checker UK CERTIFIED BU Subscription Service and receive new King Charles III UK coins sent to your door without the hassle of placing orders on the day of release!
PLUS, you could find a Change Checker Trading Card hiding in your deliveries…
A new UK 50p has entered circulation featuring King Charles III's portrait for the first time – but collectors are wondering, "how much is it worth?"
Special collector versions of the coins have already been issued and their limited edition presentations sold out within JUST HOURS!
4.9 million of these very 50ps will begin circulating from December.
You all know how many people will want this coin.
So, it could be tricky to get your hands on one.
How will you find the new KCIII 50p?
That's why Change Checker is launching our Charles in your Change campaign – helping you collectors increase your chances of finding this 50p.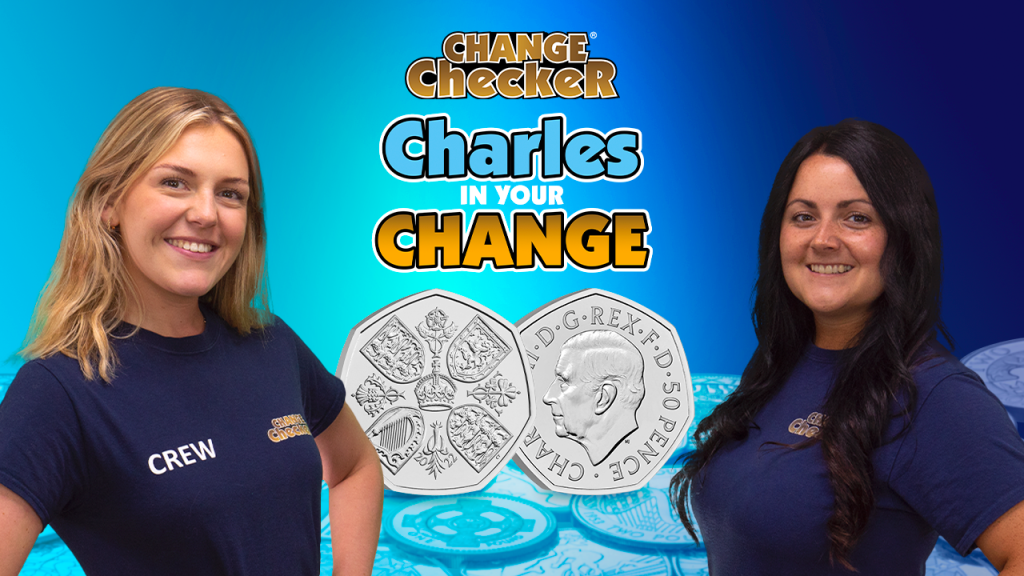 We're asking the UK public to register where in the country they found it.
This will help us to update our collector map showing the best hot spots to find the new coin.
We'll update this every week, so you can keep track of where, and how quickly these coins are moving around the country.
What will the King Charles III 50p be worth?
Any avid collectors knows the worth of a scarce coin.
A look at the Change Checker Scarcity Index will show you just how sought-after UK coins can be.
The coin at the top of the 50p Scarcity Index is the Kew Gardens 50p – just 210,000 entered circulation in 2009 and they still (over 13 years later) fetch around £100 on secondary market sites.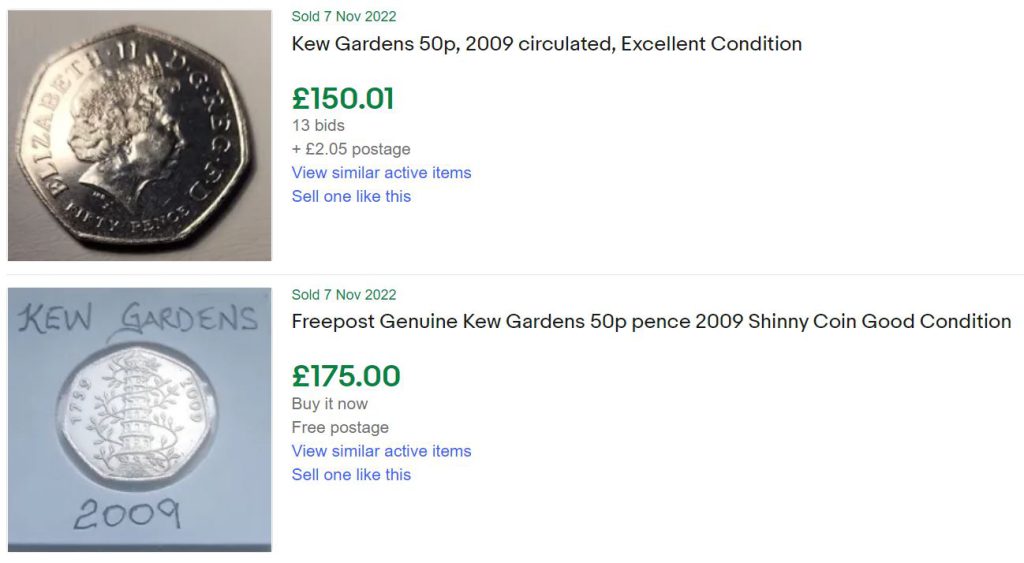 The value of the King Charles III 50p depends on what someone is prepared to pay in the future – that's part of the joy of collecting.
But, you can be sure that if you find one in your change, you'll own a small piece of history – the very first coin of King Charles III's reign. And remember, it'll never be worth less than its face value of 50p.
When will there be more coins?
Look out for a new £1 coin design next year.
It'll be the first new £1 design since 2017 and excitingly, the very first £1 coin that could feature King Charles III's portrait on the obverse. Find out more here >>
And of course, look out for those definitive coins – 1p – £2 coins. They will, inevitably, be redesigned in the future to have His Majesty's portrait on them.
The first definitive coins of a new monarch's reign mark a significant moment in numismatic history. Consequently, collectors will be racing to find a complete set of definitive coins.
Swap your coins with other collectors
Swapping your coins with other collectors will help you fill any gaps you may have in your coin collections.
If people are lucky enough to find more than one King Charles III 50p in their change, they could be prepared to swap one.
So, if you do struggle to find the 50p in your change you should head the Change Checker Community Group on Facebook. You can get tips, tricks, and even swap with other collectors – completely for free!
Or, you can list your coin collection online with the Change Checker Web App. It's free to use and will take less than 60 seconds to sign-up!
Display your KCIII 50p in the First Effigy Collecting Pack
Get the King Charles III First Effigy Collecting Pack for JUST £15.99 (+p&p) here >>
As soon as you find the KCIII 50p in your change, you can slot it into your collecting pack, alongside the King Charles III £5 coin.
A brand-new collection of UK Harry Potter 50p coins has just been issued! Each features a spellbinding lenticular feature, which is sure to drive demand.
Celebrating 25 years since the publication of Harry Potter and the Philosopher's Stone, the designs of these 50p coins are inspired by Jim Kay's 2015 immersive illustrations.
The first coin in the series has JUST been issued, featuring the world's best-loved wizard…
UK's FIRST Harry Potter 50p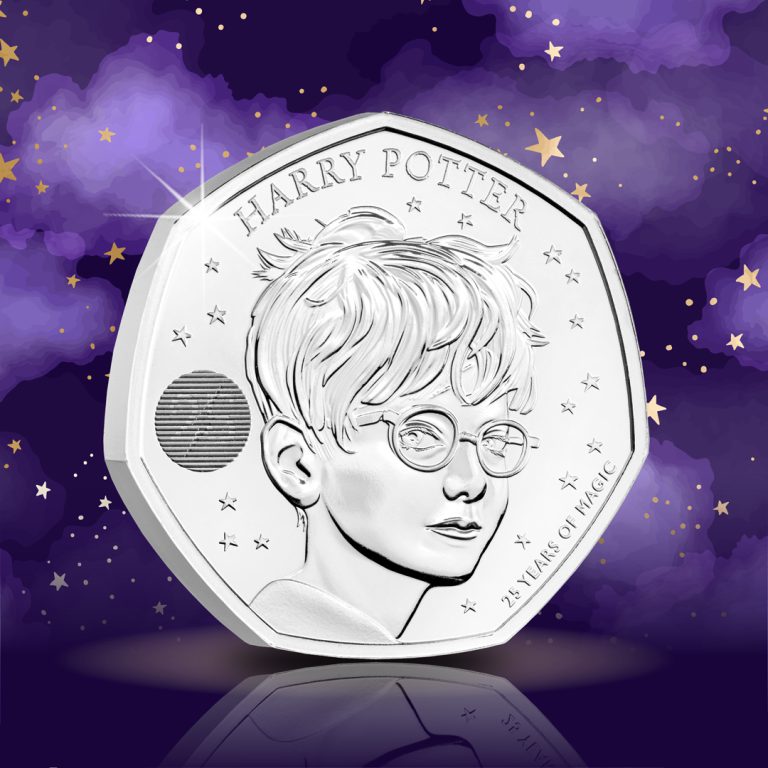 This is the UK's first 50p to celebrate Harry Potter and excitingly, it also features another never-before-seen special feature…
For the first time ever, The Royal Mint has created a lenticular feature on a UK 50p. When you tilt the coin, the iconic lightning bolt replaces the number 25.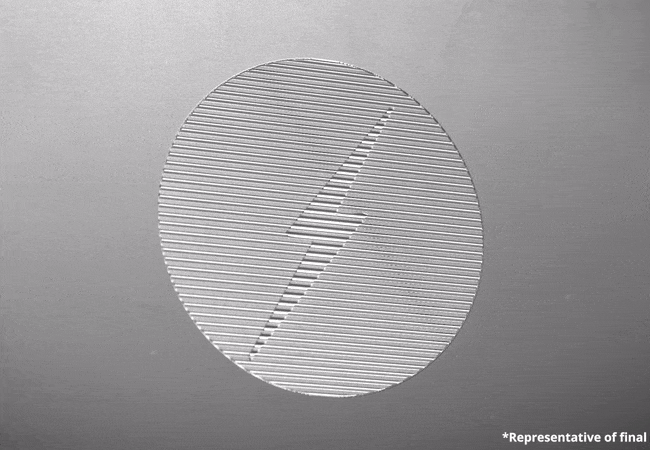 This 50p is full of exciting firsts and is likely to be one of most popular releases of all time!
You can order the 2022 Harry Potter 50p coin in Brilliant Uncirculated quality for JUST £4.99 (+p&p) by clicking here >>
And if you're lucky, you could even be one of the 1,000 collectors to receive a FREE GIFT included in Change Checker launch day orders…
You can also pre-order the remaining coins in the series. That means you can take advantage of our online-only Multi Buy p&p saving. Click here to find out more >>
Continue the collection…
Continuing the series, we will see the below 50p coins issued, each featuring the signature lenticular feature:
A depiction of the Hogwarts Express and the figure of Harry Potter with the inscription, 'Hogwarts Express 25 Years of Magic'
A depiction of Albus Dumbledore and the inscription, 'Albus Dumbledore 25 Years of Magic'
A depiction of Hogwarts School and the inscription, 'Hogwarts 25 Years of Magic'
The best news is that you can get ahead of the crowd right now and pre-order the remaining coins alongside the brand new Harry Potter 50p.
By ordering all four coins in Brilliant Uncirculated quality today, you'll also receive savings on your postage costs with our online-only Multi-Buy offer!
Guarantee yours for JUST £4.99 each by clicking here >>
Get the Harry Potter 50p coins here!
Don't miss the chance to secure your 2022 UK Harry Potter 50p in superior Brilliant Uncirculated quality today for just £4.99 (+p&p)!
Click here to get yours and to pre-order the other three coins in the series >>