Posts Tagged 'Plastic Banknote'
The UK banknotes have gone through some big changes since they were first introduced but do you know the story behind them?
In this blog, we guide you through the history of UK banknotes as we take a look at just how far they've come…

7th Century – China
The first recorded use of 'paper' money was in China back in the seventh century! However, it was until over a thousand years later that paper money made its way to Europe.
16th Century – Goldsmith-Bankers
In the 16th century, the goldsmith-bankers would issue receipts for cash, known as 'running cash notes'. They were made out in the name of the depositor and also carried the words, 'or bearer', after the name of the depositor.
This similar phrase still appears on British banknotes today: "I promise to pay the bearer on demand the sum of…"
1694 – Bank of England
When the Bank of England was established in 1694 to raise money for King William III's war effort, they issued notes in exchange for deposits. These were the first recorded bank notes to feature a cashier's signature!
18th Century – Fixed Denominations
The issuing of fixed denomination notes first started in the 18th century. Notes were printed with the pound sign and the first digit included, but any following digits were then added by hand!
By 1745, notes were issued in denominations ranging from £20 to £1,000 but it wasn't until 1759, as a result of gold shortages caused by the seven years of war, that a £10 note was issued.
The £5 note followed in 1793 at the start of the war against Revolutionary France and by 1797 the £1 and £2 notes were issued.
1853- Fully Printed
In 1853, the first fully printed banknotes were introduced, meaning hand-written denominations on notes were phased out.
Early 20th Century – 10 Shilling Note
During the First World War, the link between notes and gold was broken. The government needed to preserve bullion stocks and so the Bank stopped paying out gold for its notes.
In 1914 the Treasury printed and issued 10 shilling and £1 notes and in 1931, Britain left the gold standard.
Late 20th Century – Feature of Historical Figures
The late 20th century saw the first introduction of historical figures on the designs of UK banknotes. Since 1970, we've seen figures including scientist Isaac Newton, composer Edward Elgar and nurse Florence Nightingale featured on our banknotes.
21st Century – Polymer notes and BAME figures
In the 21st century we have seen the introduction of the polymer £5, £10 and £20 banknote, as a cleaner, safer and stronger alternative to the paper notes.
These notes have become incredibly popular with collectors, with some polymer £20 notes fetching far over their face value on the secondary market!
However, a lack of Black, Asian and Minority Ethnic (BAME) figures being recognised on legal tender led to campaigning for greater inclusivity in 2020.
These campaigns come after Chancellor Rishi Sunak stated he was considering proposals from a campaign group. He has since asked the Royal Mint to come up withnew designs honouring BAME figures who have served the nation – such as military figures and nurses.
Whilst details of these figures and designs remain under consideration, we look forward to hearing more as the story unfolds.
---
Did you know how far back in history our banknotes date? Let us know in the comments below!
---
Secure the last-ever £1 banknote to your collection!
Click here to secure your piece of British Numismatic history for just £10 (+p&p) >>
first ever polymer banknote
in a ceremony at Blenheim Palace.
The new £5 note features an image of Sir Winston Churchill, alongside the famous quotation from his first speech as Prime Minister: 'I have nothing to offer but blood, toil, tears and sweat.'
In the background the clock on Queen Elizabeth's Tower reads 3pm, the time Churchill was making his speech in 1940. Behind the Houses of Parliament you can see the Nobel Prize for literature which the great statesman won in 1953.
The other side of the note features a raft of new security measures including a
see-through window
,
multiple holograms
and 
micro-lettering
under the Queen's portrait – which can only be viewed under a microscope.
But most importantly…
When can I find one in my change?
The new note will enter circulation on September 13th this year. However, with millions of existing five pound notes still in use you may not be able to find one straight away.
Will I still be able to spend my current £5 notes?
Yes you will, but only up until May 2017. After that, they will cease to be legal tender – but you will still be able to exchange them at the Bank of England.
So the new era of Plastic Banknotes is officially upon us! What do you make of the new design? Let us know on Facebook or Twitter or in the comments below.
---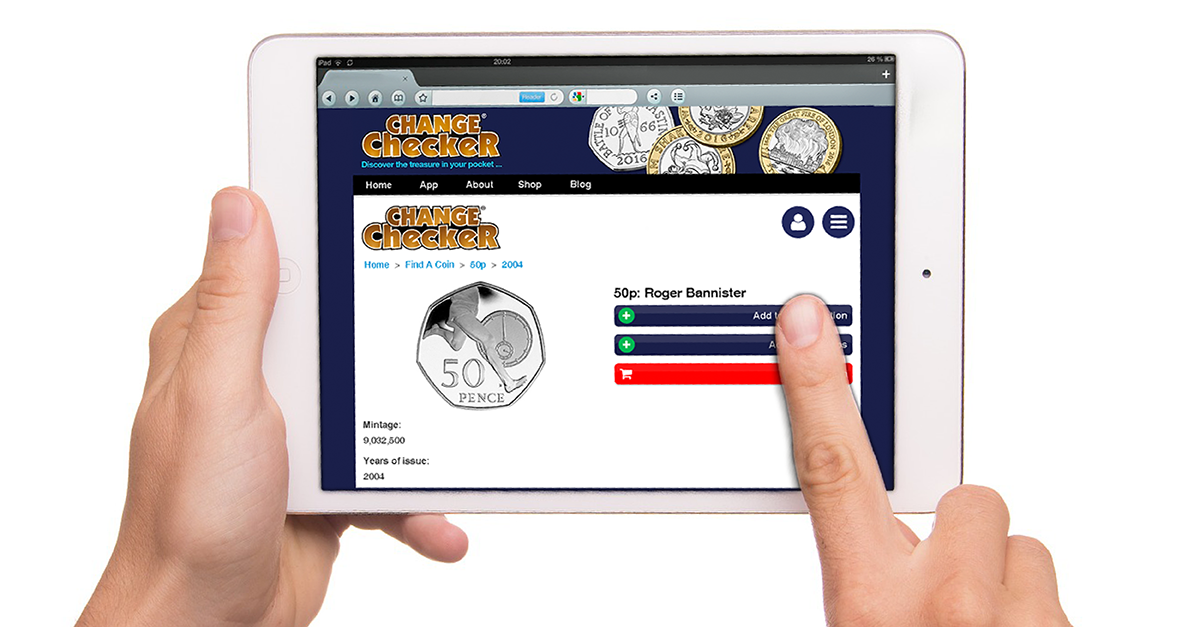 You can Find, Collect and Swap all of the UK commemorative coins you find in your change for free on the Change Checker Web App… try it here now: www.changechecker.org/app

The Bank of England has just revealed their