Posts Tagged 'Round Pound'
It's been more than 10 years since Matthew Dent redesigned the UK's definitive coins to create the Royal Shield of Arms design, but there are still some people who don't actually realise that these coins can be pieced together to complete the shield.
Dent's design was chosen by The Royal Mint Advisory Committee following a public competition which saw over 4,000 designs submitted. "I felt that the solution to The Royal Mint's brief lay in a united design," he explained. "United in terms of theme, execution and coverage over the surface of the coins."
Using all the coins from the 1p to the 50p and fitting them together like a jig-saw, the complete shield is revealed, as seen on the £1 coin design issued from 2008 until 2015.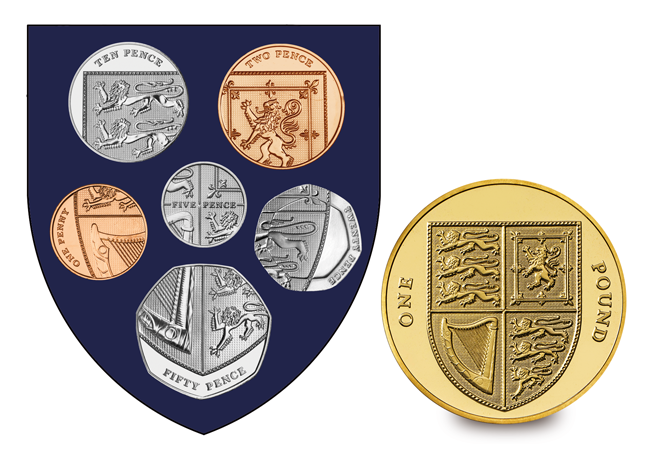 Of course, the old round pound has now been replaced by the 12 sided £1, featuring the Nation's of the Crown design. But, the definitive 1p, 2p, 5p, 10p, 20p and 50p shield coins can still be found in your change, meaning the Royal Shield can still be collected and completed.
In fact, I bet if you were to check the change in your pocket right now, you'd be surprised by how much of the shield you'll already be able to piece together!
So why not try collecting the shield, and if you'd like to give yourself even more of a challenge, how about collecting the whole shield for each year, starting with the coins issued in 2008.
As we've now come to the 10th anniversary of these coins, perhaps there will be a re-design on the horizon? If the reverse of our definitive coins were redesigned, what design would you like to see on the new coins?
---
Complete the shield with the Royal Arms Shield Collector Card!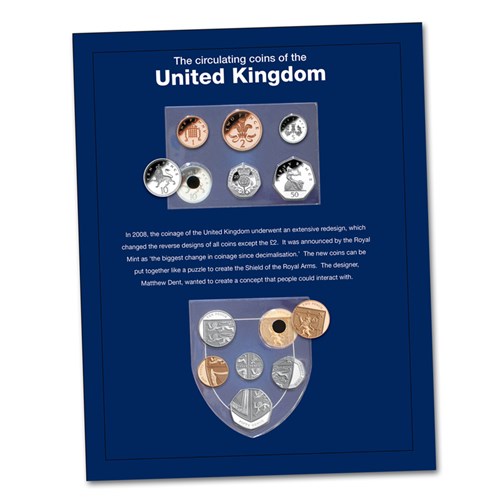 Designed to fit neatly into your Change Checker Album, this Collector's card allows you to assemble the Royal Arms Shield by simply using your loose change.
Click here to secure yours and start your shield collection today >>
It's been confirmed that 2018 dated £1 coins have now been released into circulation and Change Checkers are eagerly waiting for them to turn up in their change.
As of yet, the number of 2018 £1 coins in circulation is unknown and so we expect collectors to be keeping a close look out for these coins so that they can add them to their one pound collection!
The round pounds were a part of our lives for 33 years but on the 15th October 2017, the coins were withdrawn from circulation forever. Just before their withdrawal, collectors joined the biggest race of its kind ever held – The Great One Pound Coin Race.
In an effort to complete their collections, change checkers were searching old coat pockets, smashing piggy banks and checking down the back of the sofa to see if they could be the lucky owner of some of the rarest coins – including the Scotland Edinburgh City £1, which tops our £1 Scarcity Index.
12 sided £1 collection
Now that the 2018 dated 12 sided £1 coin has entered circulation, we think that it's the perfect time to start building up your collection of 12 sided £1 coins to be sure that you don't miss any from your collection.
The Nations of the Crown £1 design was chosen from a public competition, with the winning artwork being created by 15-year-old David Pearce featuring a rose, leek, thistle and shamrock bound by a crown. Although we do expect future commemorative designs on £1 coins, for now the coins issued only feature the definitive 'nations of the crown' design.
We know that of the 1.5 billion 12 sided £1 coins struck to replace the old round pound in 2017, roughly half a billion were dated 2016 and collectors will be keen to secure themselves a 2016 dated £1 coin to start their collection, which can now also include 2017 and 2018 dated coins.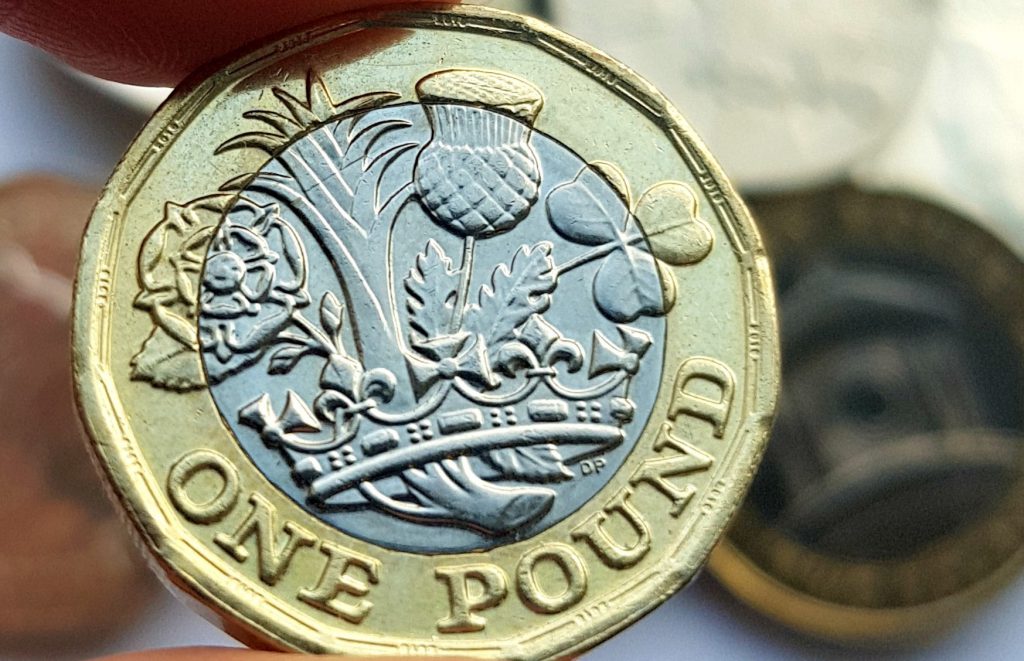 What about the errors?
When these coins were first released, there were many stories from people claiming that they had found an error coin worth thousands. In reality, with such a high number of £1 coins being minted in 2017, there were bound to be variations in the design and quality of striking which you can find out about here.
However, the confirmed dual dated £1 error coin would certainly be one to look out for, with one such coin being valued at £3,000!
Have you been one of the first few to find a 2018 dated £1 coin in your change and will you be holding onto it for your 12 sided £1 coin collection? Let us know in the comments below and don't forget to keep checking your change to see if you can spot the new 2018 pound.
---
If you're interested in coin collecting, our Change Checker web app is completely free to use and allows users to:
– Find and identify the coins in their pocket
– Collect and track the coins they have
– Swap their spare coins with other Change Checkers

Sign up today at: www.changechecker.org/app
Watch as Yasmin and Luke discuss all the latest news from the world of change collecting…