At Change Checker HQ we are bursting with excitement, as we can now announce that our Jeremy Fisher 50p Coin Swap is officially open!
Following the buzz of the Beatrix Potter coins, we've made collecting the series a little easier by offering you the chance to add this fantastic Beatrix Potter coin to your collection with a fair and simple 50p for 50p swap!
The 2017 Jeremy Fisher 50p is the latest coin in the Beatrix Potter series to be released into circulation and, as you know, all too often the newest coins can often be the trickiest to get hold of…
But don't despair, because we have managed to get our hands on 10,000 Jeremy Fisher 50p's and we're going to swap them ALL with Change Checkers.
As one of the most highly anticipated coin releases we've had, this swap is set to be one of busiest ever! So if you want to secure this coin, you'll have to act fast!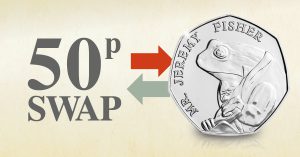 Here's how the swapping process works:
1) Choose THREE commemorative 50p coins that you would like to swap – these must be of a reasonable quality that you'd be happy to have in your collection
2) Complete our quick online form – we will email you a copy of this form to print out and send with your coins
3) Send us your completed form and 50p coin(s) (max. 3) in the post (remember to get proof of posting)
4) You'll receive your 2017 Jeremy Fisher 50p(s) within 10 working days of posting your coins to us
It's as easy as that!
Remember, only commemorative 50p coins can be swapped – the shield 50p and Britannia 50p cannot be accepted. Please also remember to obtain proof of postage from the Post Office – this will help us with any customer service queries should they arise.
Ready to swap?
For full terms and conditions and FAQ's click here >>
---
If you're interested in coin collecting, our Change Checker web app is completely free to use and allows users to:
– Find and identify the coins in their pocket
– Collect and track the coins they have
– Swap their spare coins with other Change Checkers

Sign up today at: www.changechecker.org/app
We're excited to host our next Change Checker Live Coin Swap on Saturday 8th September at Croydon Centrale Shopping Centre from 9am – 5pm.
Join us in Croydon where you'll be able to have a go on our 'lucky dip' and swap ANY 10p coin for one of the A-Z 10p coins.
We'll have all 26 coin designs with us so you're in with a chance of picking any coin, from A-Z!
PLUS you'll receive a voucher for 50% off the Collector's Pack, so you'll have space to add the rest of the coins when you find them.
Please note: Swaps are limited to 1 per person, while stocks last.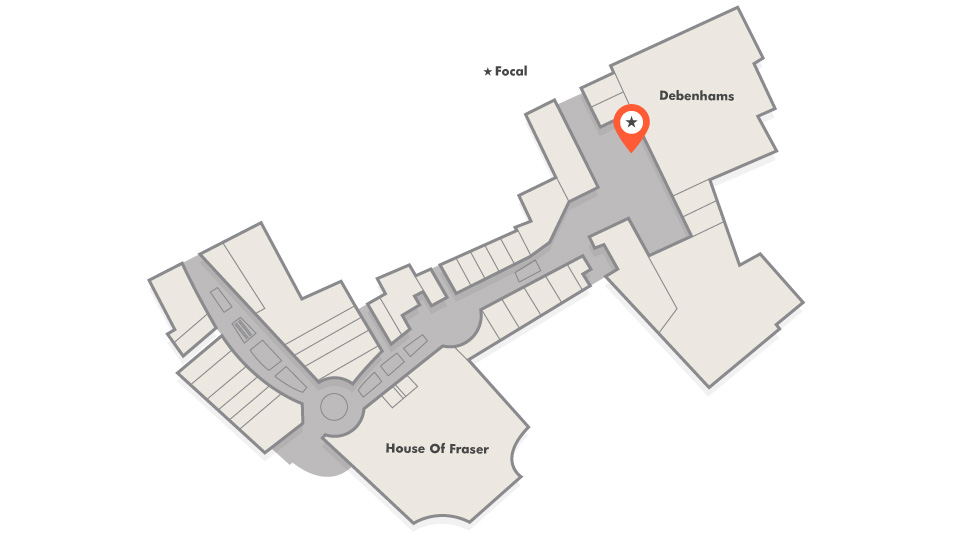 There are 2 car parks available and the shopping centre is a short walk away from East Croydon and West Croydon train stations.
To drive to the centre: From central London, take the A23 or A212. From Sutton or Bromley, take the A232. From outside London, follow the A23 from junction 7 of the M25.

The full address is: Croydon Centrale Shopping Centre, 21 North End, Croydon, CR0 1TY
Can I swap more than one coin?
Such is the popularity of our Live Coin Swaps and to ensure that it is fair for everybody, we'll be limiting the number of swaps to strictly 1 coin per person.
Can I choose which A-Z of Great Britain 10p I swap?
It's a lucky dip, so the coin you pick will be the coin you take away with you. Due to how popular we expect the event to be, I'm afraid we will be unable to offer specific A-Z 10p coin designs.
Will you be doing any more Live Coin Swaps?
That's the plan!
We will be holding more Live Coin Swaps in the future and the plan is to visit a different area of the country each time, giving as many people as possible the opportunity to attend.
We look forward to seeing you there!
---
Secure your Complete A-Z 10p Set today!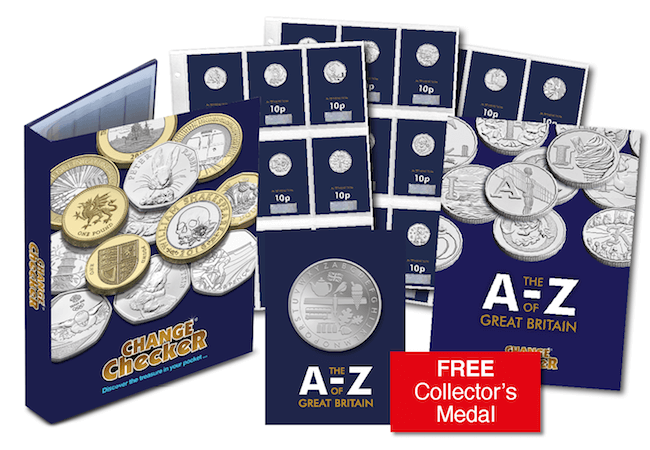 Can't wait to complete your collection?
Own all 26 A-Z 10p coins in 'Early Strike' quality and receive a FREE collector's medal!
The new A-Z 10p coins have proved some of the hardest coins to find in your change. Whilst that will hopefully become easier as more are gradually released into circulation over the coming months, we've taken a first look at which are the most popular with collectors.
There's not enough data yet to publish a full scarcity index but we have crunched the numbers based on Change Checker's top swap requests – and here are the winners.
1. A – Angel of the North
2. E – English Breakfast
3. L – Loch Ness
Further releases expected…
Initially, a limited stock of 2.6 million A-Z 10p coins were released into circulation through the Post Office network to coincide with the release of the designs in March. It has been no surprise that these have been quickly snapped up by eagle-eyed change collectors.
However, don't despair if you haven't found any of the A-Z 10p coins yet. More are expected to be released into circulation as and when there is demand for more circulating 10p coins. This is something that's managed between Treasury (and not the Royal Mint) and the large cash processors, including the Post Office, some banks, as well as private operators (find out more in our "When will I find and A to Z 10p in my change" blog).
In addition, there have been a number of limited releases, including "T" at Betty's Tea Rooms, "F" in 20 of the UK's top chippies and "B" at the Bond in Motion exhibition – as well as our own Change Checker Live 10p Lucky Dips, with more of our live events coming up on the 8th of September in Croydon and the 20th of October in Bristol.
Don't worry, though, as soon as we hear any more news about more the A-Z 10p coins entering circulation, Change Checkers will be the very first to know.
In the meantime, you can view the full A-Z 10p Swap Index below for your guide as to which letters have proved most popular with collectors.
---
Complete your A-Z 10p Collection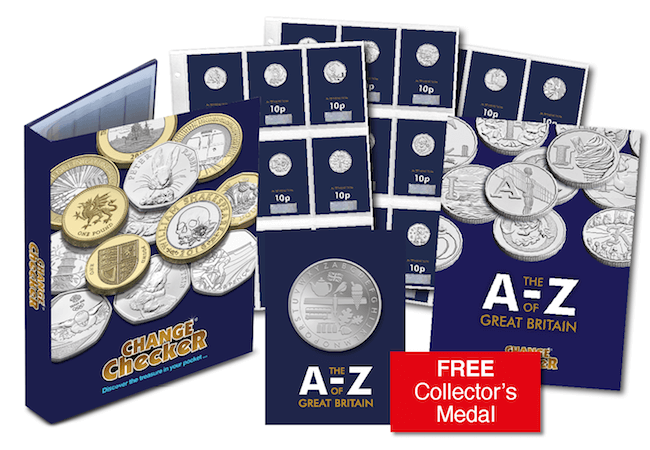 You can now complete your collection of all 26 A-Z of Great Britain 10p coins in Certified Early Strike quality.