A new UK 50p has entered circulation featuring King Charles III's portrait for the first time – but collectors are wondering, "how much is it worth?"
Special collector versions of the coins have already been issued and their limited edition presentations sold out within JUST HOURS!
4.9 million of these very 50ps will begin circulating from December.
You all know how many people will want this coin.
So, it could be tricky to get your hands on one.
How will you find the new KCIII 50p?
That's why Change Checker is launching our Charles in your Change campaign – helping you collectors increase your chances of finding this 50p.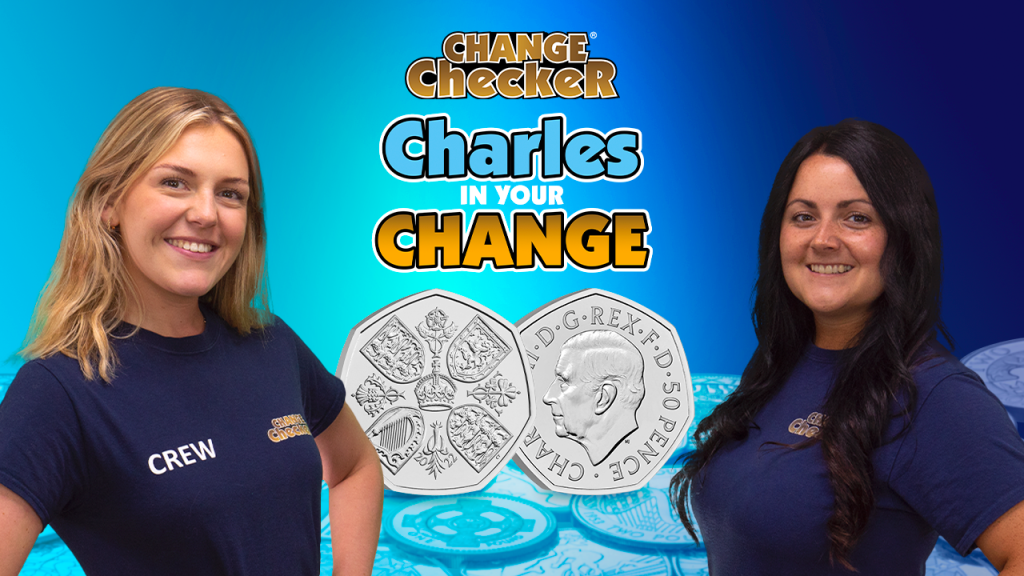 We're asking the UK public to register where in the country they found it.
This will help us to update our collector map showing the best hot spots to find the new coin.
We'll update this every week, so you can keep track of where, and how quickly these coins are moving around the country.
What will the King Charles III 50p be worth?
Any avid collectors knows the worth of a scarce coin.
A look at the Change Checker Scarcity Index will show you just how sought-after UK coins can be.
The coin at the top of the 50p Scarcity Index is the Kew Gardens 50p – just 210,000 entered circulation in 2009 and they still (over 13 years later) fetch around £100 on secondary market sites.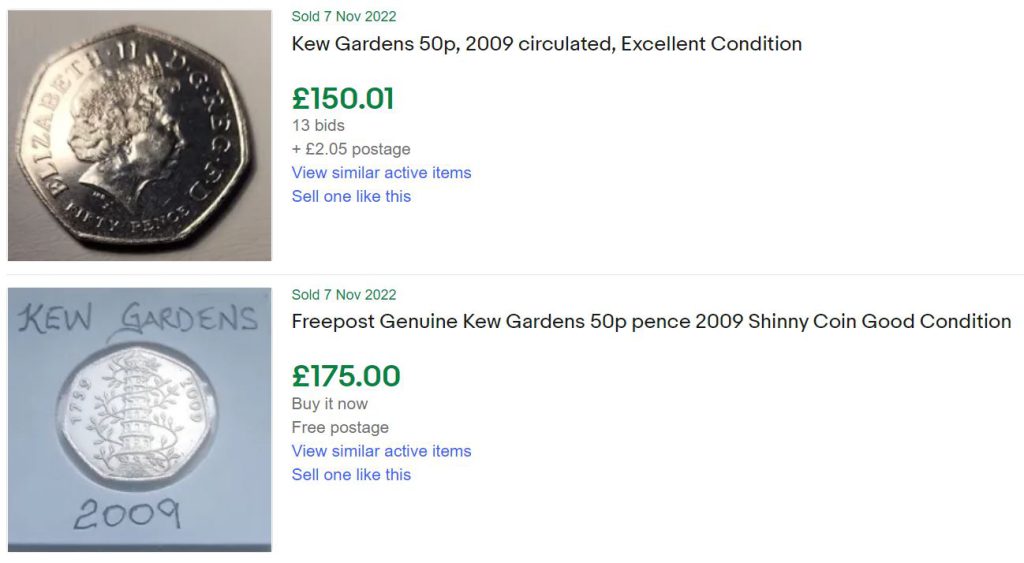 The value of the King Charles III 50p depends on what someone is prepared to pay in the future – that's part of the joy of collecting.
But, you can be sure that if you find one in your change, you'll own a small piece of history – the very first coin of King Charles III's reign. And remember, it'll never be worth less than its face value of 50p.
When will there be more coins?
Look out for a new £1 coin design next year.
It'll be the first new £1 design since 2017 and excitingly, the very first £1 coin that could feature King Charles III's portrait on the obverse. Find out more here >>
And of course, look out for those definitive coins – 1p – £2 coins. They will, inevitably, be redesigned in the future to have His Majesty's portrait on them.
The first definitive coins of a new monarch's reign mark a significant moment in numismatic history. Consequently, collectors will be racing to find a complete set of definitive coins.
Swap your coins with other collectors
Swapping your coins with other collectors will help you fill any gaps you may have in your coin collections.
If people are lucky enough to find more than one King Charles III 50p in their change, they could be prepared to swap one.
So, if you do struggle to find the 50p in your change you should head the Change Checker Community Group on Facebook. You can get tips, tricks, and even swap with other collectors – completely for free!
Or, you can list your coin collection online with the Change Checker Web App. It's free to use and will take less than 60 seconds to sign-up!
Display your KCIII 50p in the First Effigy Collecting Pack
Get the King Charles III First Effigy Collecting Pack for JUST £15.99 (+p&p) here >>
As soon as you find the KCIII 50p in your change, you can slot it into your collecting pack, alongside the King Charles III £5 coin.
A brand new £1 coin is set to enter circulation, marking the 40th anniversary of it's introduction!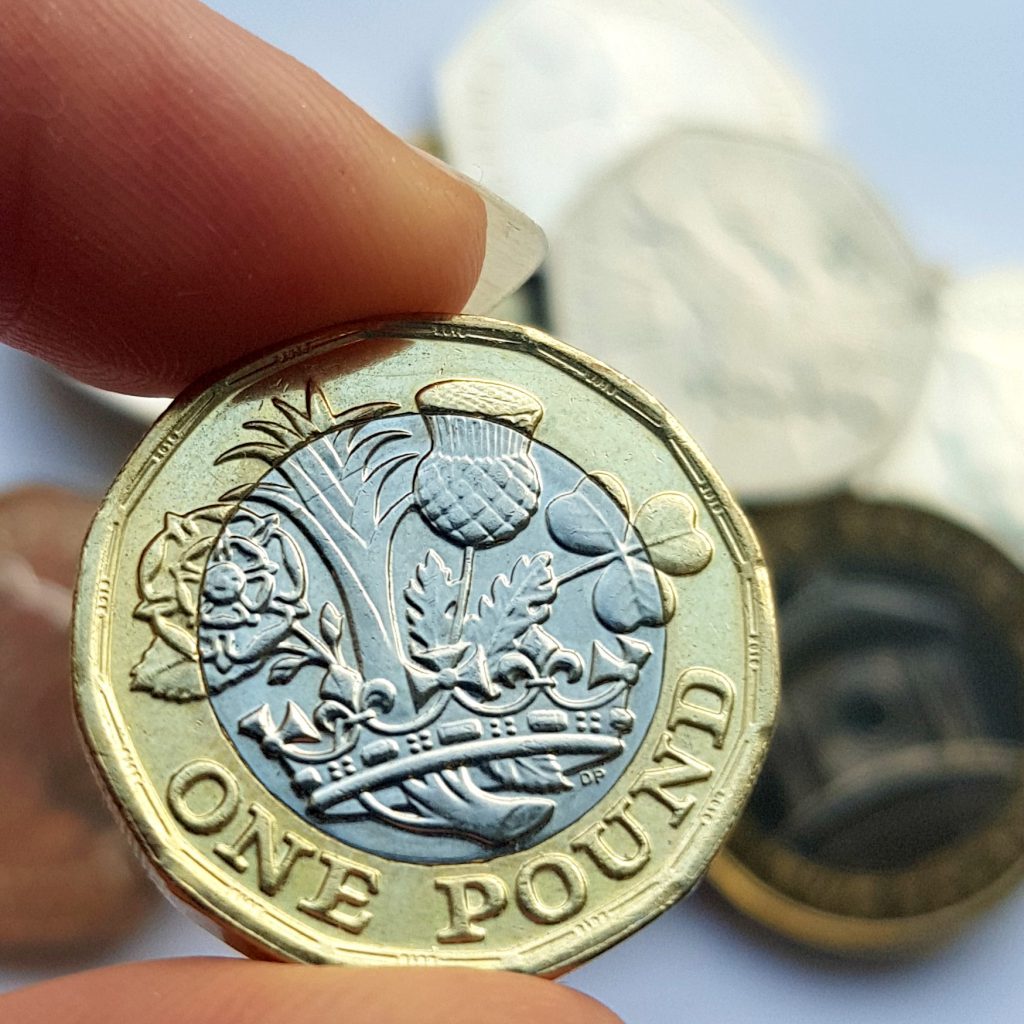 Chancellor Rishi Sunak has announced that artist Michael Armitage will design the new coin.
It's believed the coin's design will celebrate the culture, creativity, and heritage and history of the UK in the 21st century.
Speaking at a Royal College of Art's (RCA) reception, Mr Sunak said: "I am delighted that Michael will lend his vision to the creation of this new £1 coin design in its 40th anniversary year. This coin will symbolise the rich tapestry of modern Britain and honour our deep heritage and history."
Michael Armitage was earlier this year elected as a Royal Academician in the category of painting by the Royal Academy of Arts, London – meaning we're sure to see a fantastic design on this brand new coin!
This will be the the first new £1 design since 2017 and Armitage said it will "combine our 1,100 years of craftsmanship with cutting-edge design to champion modern Britain."
The 12-sided £1 coin has been in circulation since its introduction in 2016, having replaced the familiar round pound coins. It's aim was to be the most secure coin yet.
This brand new design will become the standard circulating £1 coin* and will include the current "world-leading" high-security features to protect against counterfeiting, the Treasury said.
We can't wait to see the design of this brand new coin and to start searching for it in our change! Let us know in the comments below if you're excited to find this new coin!
*The new coin will enter circulation in 2023, marking the 40th anniversary of the modern £1 coin.
---
If you're interested in coin collecting, our Change Checker web app is completely free to use and allows users to:
– Find and identify the coins in their pocket
– Collect and track the coins they have
– Swap their spare coins with other Change Checkers
Sign up today at: www.changechecker.org/app
We've been keeping our eyes on the latest Royal Proclamations and there's some very exciting coins on the horizon for 2022!
I'm sure you're just as pleased as I am to hear which themes we can expect for these coins, so read on to find out more…
Harry Potter 50p Collection
Wands at the ready, Change Checkers! It's been confirmed in the latest Royal Proclamation, that the UK's FIRST Harry Potter 50p is set to be issued later this year.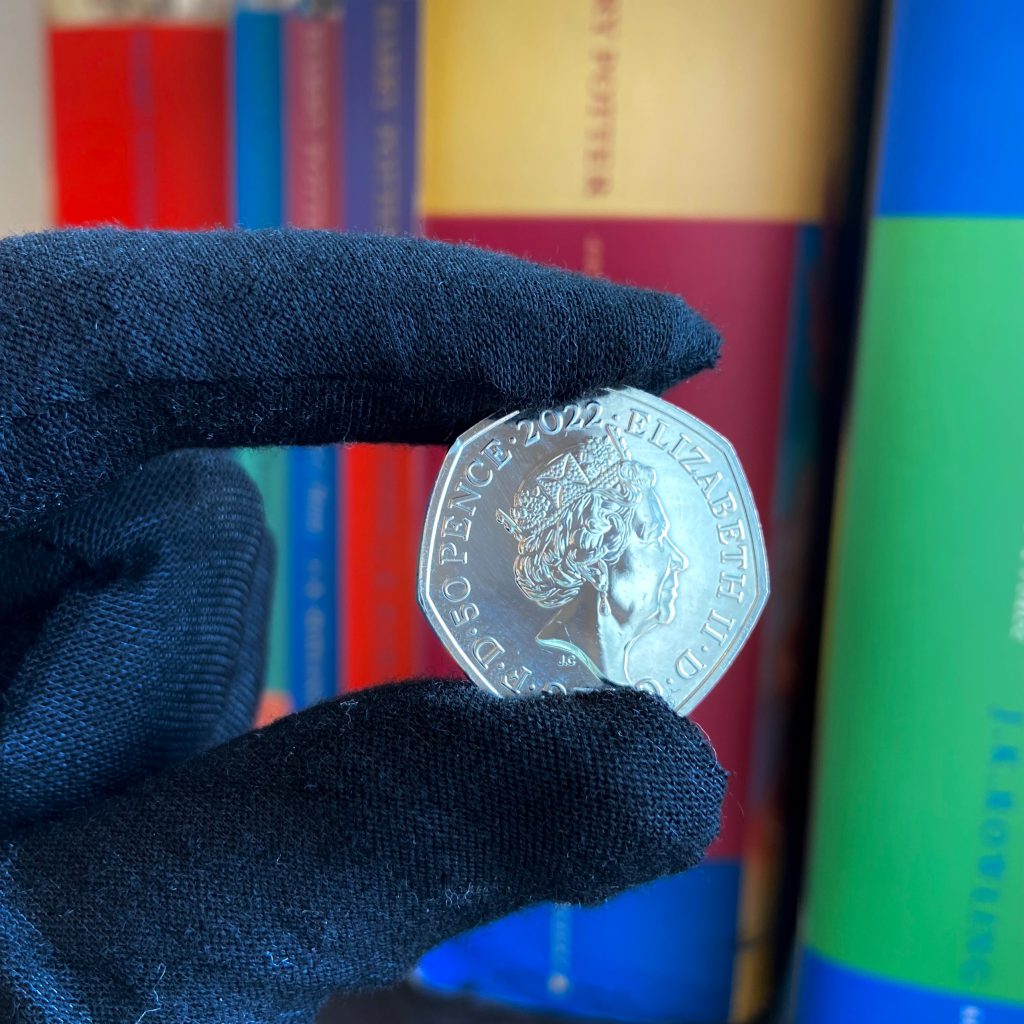 And, the best news is that this will kick-start a magical collection of 50p coins, all celebrating 25 years since the publication of J.K. Rowling's Harry Potter and the Philosopher's Stone.
Whilst exact designs are still locked in the 'Chamber of Secrets', the latest proclamation has revealed that we can expect the following to feature in the collection:
A depiction of Harry Potter with the inscription, 'Harry Potter 25 Years of Magic'
A depiction of the Hogwarts Express and the figure of Harry Potter with the inscription, 'Hogwarts Express 25 Years of Magic'
A depiction of Albus Dumbledore and the inscription, 'Albus Dumbledore 25 Years of Magic'
A depiction of Hogwarts School and the inscription, 'Hogwarts 25 Years of Magic'
Harry Potter and the Philosopher's Stone was first published by Bloomsbury Children's Books in 1997, and has since gone on to be one of the world's most popular books of all time.
We can't wait to see the designs of these brand new coins! Want to get ahead of the crowd and guarantee these coins for your collection as soon as they're issued? Click here!
100th Anniversary of the BBC 50p
The British Broadcasting Company (BBC) was formed on 18 October 1922 by a group of leading wireless manufacturers including Guglielmo Marconi.
Since establishment, the BBC has been shaped by some of the UK's biggest innovators, from Marconi, to John Logie Baird. Baird used BBC frequencies to broadcast some of his first experimental television broadcasts from studios near Covent Garden in London.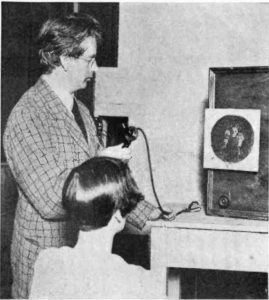 The BBC is highly regarded for its award-winning creative output, trusted and impartial news services and innovative use of technology.
To commemorate the centenary of the BBC, The Royal Mint have confirmed that they will be issuing a brand new 50p in 2022, which has definitely got Change Checker excited!
As of the Royal Proclamation, on 16th December 2021, the design is said to feature a globe with transmitter waves accompanied by the inscription "1922-2022 100 YEARS OF OUR BBC INFORM EDUCATE ENTERTAIN".
2022 Winnie the Pooh 50ps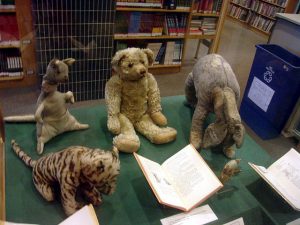 In 2020, The Royal Mint confirmed a brand new 9-coin series of 50ps celebrating 95 years of fun-filled adventure, each featuring a different inhabitant of Hundred Acre Wood.
The Winnie the Pooh 50p series continues in 2022, with the final three coins in the series being confirmed in the latest Royal Proclamation.
We can expect the final coins to depict designs of the following characters from A. A. Milne's classic tale:
Winnie the Pooh and Friends
Kanga and Roo
Eeyore
These are some of the most famous characters from the story and we're sure collectors will be racing to get their hands on these coins as soon as they're issued!
The £2 Turns 25
It's incredible to think that the bi-metallic £2 coin turns 25 in 2022! To celebrate a number of incredible issues are set to be released, including some of our favourites, all unified by the inscription, "CELEBRATING 25 YEARS OF THE £2".
The coins include:
Brunel £2
Florence Nightingale £2
Robert Burns £2
Charles Darwin £2
DNA £2
Wireless Transmission £2
60th Anniversary of the end of World War Two £2
Charles Dickens £2
First World War (Navy) £2
First World War (Kitchener) £2
First World War aircraft £2
Jane Austen £2
Frankenstein £2
D-Day 75th Anniversary £2
---
Never miss a future UK coin issue!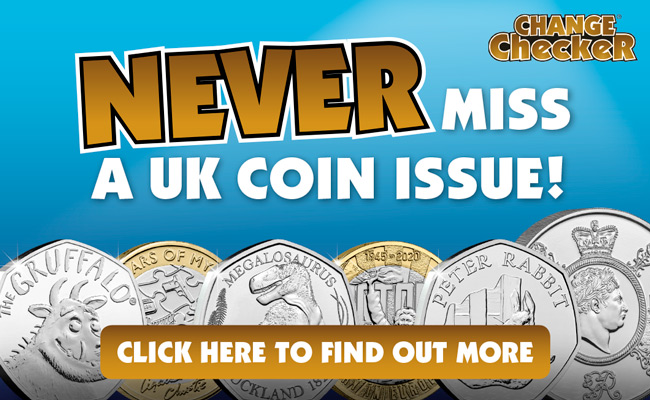 Join the Change Checker UK CERTIFIED BU Subscription Service and receive new UK coins sent to your door without the hassle of placing orders on the day of release!